Hi, everyone! I'm Julie from Less-Than-Perfect Life of Bliss, where I blog about everything from crafts & decorating to family & faith. I'm a stay-at-home mom to 4 great kids & a wife to an awesome guy that supports my creative addiction & hardly ever rolls his eyes anymore at my crazy ideas. Feel free to stop over &see me anytime because I love meeting new readers & you never know what I'll be up to next. I wanted to share with you one of my latest projects. Honestly, I'm unashamedly in love with it. And yes, I am fully aware that sometimes I'm my own biggest fan & I'm fine with that. In fact, I believe everyone should be a big fan of their own work. After all, that's what makes it their own work. Right? Have I confused you yet? Well, the project was a DIY window awning for my daughter's room. She has a Parisian theme, so I wanted to stick with that when designing the window awning. Little decor changes like this can bring so much impact to a space!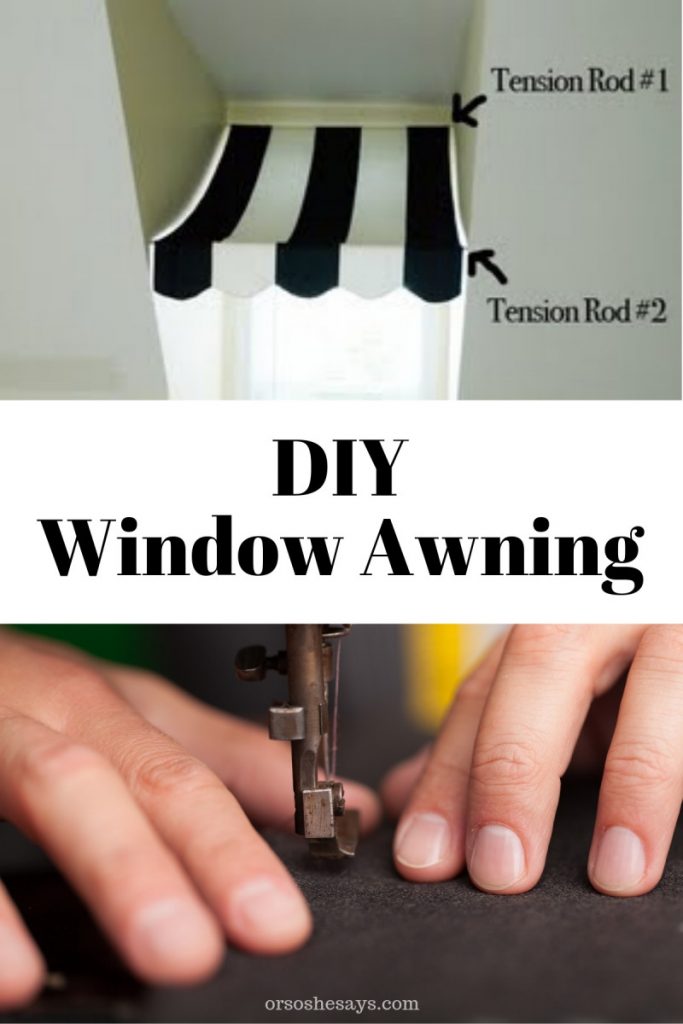 DIY Window Awning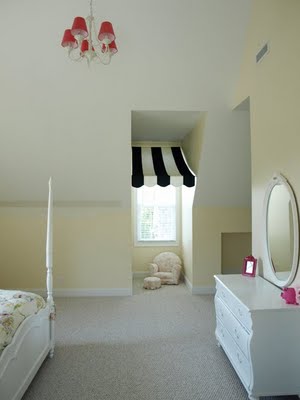 I was going for the look of a Parisian cafe awning & had envisioned this for this dormer window for months. So, finally I decided to order the fabric & get it done. The fabric I found was perfect for the project. If you check our your local craft or hobby store, I'm sure you'll find what you need.
Supplies for DIY Window Awning:
-Fabric
-Drapery Lining
-2 Tension Rods
-Grosgrain Ribbon
The total time for this window awning was only 2 hours from start to finish. This is an easy and
fast sewing project
! Here's what I did:
I cut the fabric & drapery lining to the width & length I needed for the dormer window, adding allowances for seams & a rod pocket at the top.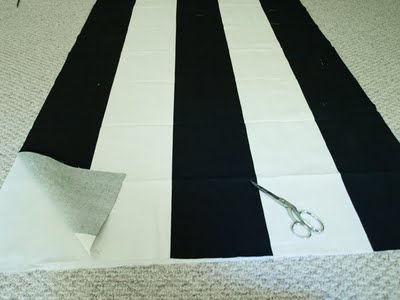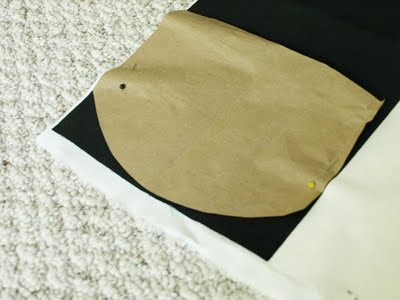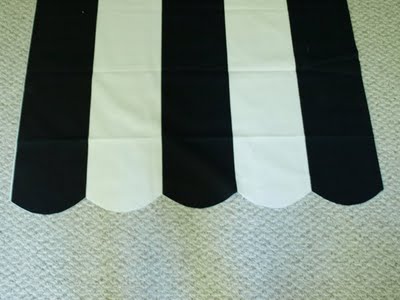 Then, I just
sewed
it up, flipped it inside out, pressed it, & made a rod pocket at the top for a tension rod to slip thru.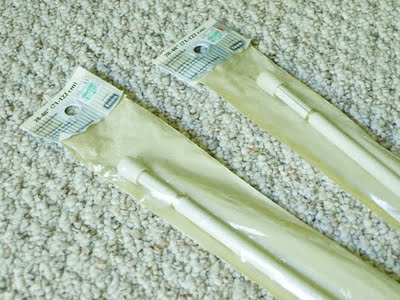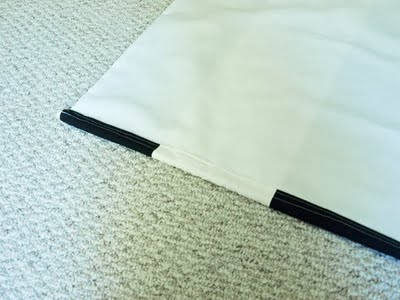 Then, I measured how far I wanted it to drop at the scalloped edge, & sewed on a few loops made of grosgrain ribbon onto the back to slip the second tension rod in place.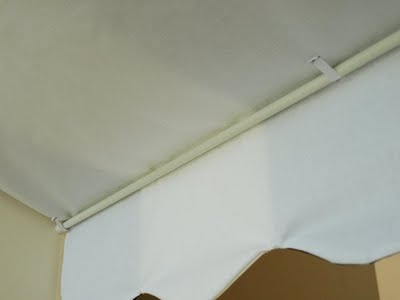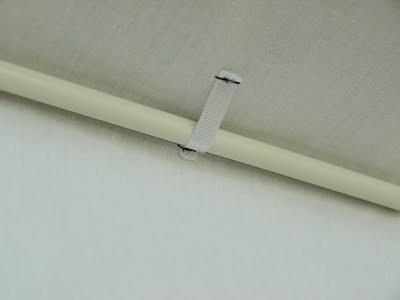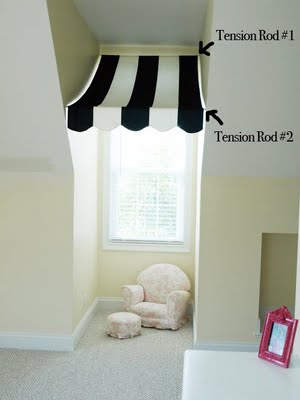 A Few Views of My DIY Window Awning: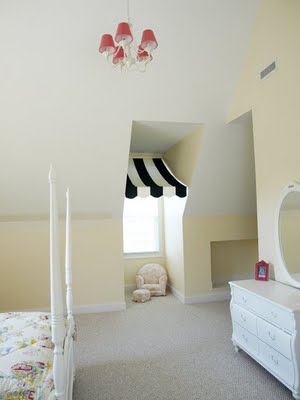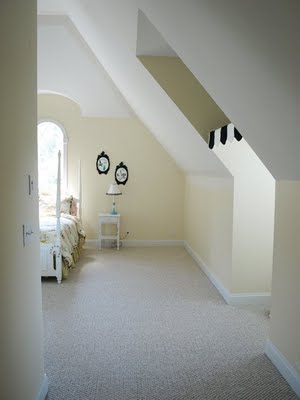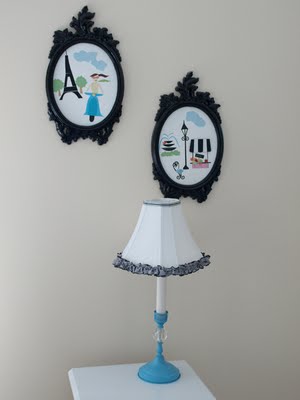 And here's a view from the inside of the awning: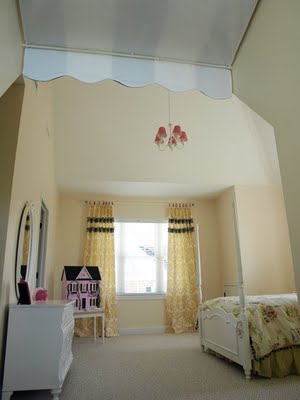 Do you love how my DIY window awning turned out? Lola does!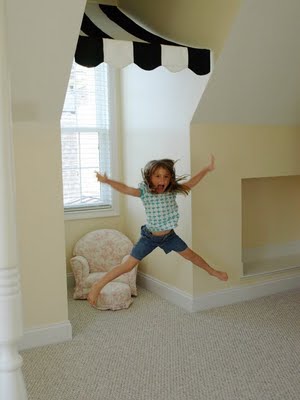 And of course, so do I.
~ Julie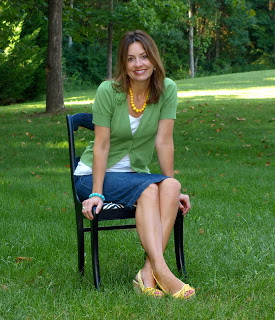 More DIY posts you'll love:
Our picks for making your own DIY window awning:
Roc-lon Blackout Drapery Lining White Fabric by The Yard
Eclipse Thermaliner Blackout Panel Pair, 54-Inch by 80-Inch, White
AmazonBasics Tension Curtain Rod – 54-90
Topenca Supplies 1/2 Inches x 50 Yards Double Face Solid Grosgrain Ribbon Roll, White
Singer Heavy Duty 4432 Sewing Machine with 32 Built-In Stitches, Automatic Needle Threader, Metal Frame and Stainless Steel Bedplate, Perfect for Sewing All Types of Fabrics with Ease
SINGER Start 1304 6 Built-in Stitches, Free Arm Best Sewing Machine for Beginners
Brother Sewing and Quilting Machine, CS6000i, 60 Built-In Stitches, 7 styles of 1-Step Auto-Size Buttonholes, Wide Table, Hard Cover, LCD Display and Auto Needle Threader