Hi, Roberta here again. Remember me from my
silverware wind chime
,
balloon flip flop
,
glitter toes
,
greek food
,
stepping stones
and
running posts
???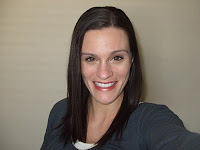 This is my cute daughter Grace when she was 6 years old. (She is now 8) In kindergarten she had a male teacher that had a ponytail! He was growing his hair out to donate to Locks of Love. He cut his ponytail for Locks of Love in front of my daughter's class! The kids thought that it was the coolest thing ever. The parent's thought it was pretty neat too. Grace's hair was getting VERY long, and it is very thick, so we talked to her about donating it to Locks of Love.
Locks of Love is a public non-profit organization that provides hairpieces to financially disadvantaged children under age 21 suffering from long-term medical hair loss from any diagnosis. They meet a unique need for children by using donated hair to create the highest quality hair prosthetics.
Their mission is to return a sense of self confidence and normalcy to children suffering from hair loss by utilizing donated ponytails to provide the highest quality hair prosthetics to financially disadvantaged children. 
Benefits To Children
The children who receive these hairpieces have lost more than their hair; they suffer from a loss of self. Many children have been teased by classmates and/or embarrassed by the attention they receive because of their hair loss. They often will withdraw from normal childhood activities such as swimming, going to the mall or even playing with their friends. While wearing a hairpiece is certainly not a cure for these children, it can help restore some of the normalcy to their everyday lives that most of us take for granted. It is their goal to help provide a foundation on which they can begin to rebuild their self-esteem.
Why Locks of Love is Needed
There are several problems facing children who suffer long-term medical hair loss. Most wigs sold by retailers are made to fit adult heads, and are much too big for children to wear. They often require the use of tape or glue to keep them from falling off, and these adhesives can burn or irritate the scalp. Often, the styles of adult wigs are not age-appropriate and synthetic wigs can mat and frizz with excessive styling.
The hair prosthetics Locks of Love provides are custom-made from donated ponytails for each child's head. They retail between $3,500 to $6,000. The hairpiece forms a vacuum seal, like a suction cup, and does not require the use of tape or glue. Only the wearer of the hairpiece may remove it, by breaking the vacuum seal at the temples. Children can dismiss insecurities about classmates pulling off their hairpiece, or losing it at recess. They can swim, shower and do gymnastics – in short, they can be kids again. Each hairpiece is made from real human hair, and arrives long, so the recipient may style it to fit their face.
A common myth that people believe about Locks of Love is that they do not accept color treated or permed hair. They ACCEPT BOTH!
Here are their guidelines for acceptable donations:
Hair that is colored or permed is acceptable.
Hair cut years ago is usable if it has been stored in a ponytail or braid.
Hair that has been bleached (usually this refers to highlighted hair) is not usable. If unsure, ask your stylist. We are not able to accept bleached hair due to a chemical reaction that occurs during the manufacturing process. **If the hair was bleached years ago and has completely grown out it is fine to donate.
Hair that is swept off of the floor is not usable because it is not bundled in a ponytail or braid.
Hair that is shaved off and not in a ponytail or braid is not usable. If shaving your head, first divide hair into multiple ponytails to cut off.
We cannot accept dreadlocks. Our manufacturer is not able to use them in our children's hairpieces. We also cannot accept wigs, falls, hair extensions or synthetic hair.
Layered hair is acceptable if the longest layer is 10 inches.
Layered hair may be divided into multiple ponytails.
Curly hair may be pulled straight to measure the minimum 10 inches.
10 inches measured tip to tip is the minimum length needed for a hairpiece.

This is my daughter after she donated her hair!
HOW TO DONATE
10 inches measured tip to tip is the minimum length needed for a hairpiece.
Hair must be in a ponytail or braid before it is cut.
Hair must be clean and completely dry before it is mailed in.
Place the ponytail or braid inside of a plastic bag, and then inside of a padded envelope.
If you wish to receive our personalized thank-you card, please fill out the hair donation form, or write your name and address on a full size separate sheet of paper and include inside the envelope. Locks of Love cannot acknowledge donors who do not send their name and address according to these instructions.
All hair donations must be mailed to Locks of Love at:
234 Southern Blvd.
West Palm Beach, FL 33405
Locks of Love is such a great organization! Hair is needed from men and women, young and old, all colors and races. There is no maximum length you can donate.
It is estimated that 80% of all donations come from children who wish to help other children.
Another pic of Grace's beautiful long hair now (and little bro Zach)! We are discussing donating it again, she really wants to but Dad is having a hard time agreeing (he loves her long head of locks). It has grown back super fast. Remember hair grows! So do a good deed and donate to Locks of Love!