Happy November from Allison at Tips for Family Trips! This is my last post for Or So She Says, and as we sail into the Thanksgiving home stretch, I feel especially grateful for the opportunity I've had to work with Mariel and rub shoulders with all of the fantastic contributors at Or So She Says in the past 18 months. My blog, Tips for Family Trips, has been growing and I will be moving on to other projects in 2015.
Today I'm sharing a favorite posts round up that I've written for Or So She Says and a few posts from my family travel blog. I hope you'll follow me there to find inspiration for your next family vacation.
I wrote this post for Mariel's monthly blog hop. The theme was Honeycomb and I was delighted to share my Top 10 family activities in Utah – The Beehive State! I grouped my recommendations into arts and culture, sports and outdoors, and food. Who loves fry sauce? I do!
This post is perfect for this time of year. The holidays are special times to spend with family and make memories, but sometimes a crowded store or event can really kill your holiday spirit. These tips can help you plan for, avoid and even enjoy holiday crowds.
I celebrated my 40th birthday with a family vacation to New York City. It was the first time I had ever been there and it was just as amazing as I imagined. New York City is expensive, but there are ways to keep costs down. Here are my tips for having a blast in New York City on a budget.
This was the trip that rivaled Disneyland for my kids. They thought Mount Rushmore was just OK, but going to a reptile zoo, seeing a real mammoth quarry, spotting wildlife and exploring caves was awesome. If you didn't know you could do all that in the Black Hills of South Dakota, check out this post too see how many fun things you can do there.
The wall of bones at Dinosaur National Monument is one of Utah's best known tourist destinations, but we were amazed at how much more there is to do in the area. We also went river rafting, saw amazing petroglyphs and more! Trust me, it's worth the trip.
Here are a few of our most popular posts at Tips for Family Trips…
Does anyone in your family love LEGOS? My 7-year-old son is crazy about them. We visited LEGOLAND California Resort twice last year and this post has become the most popular post at Tips for Family Trips. Find out if LEGOLAND is a good fit for your family and how to make the most of your visit.
This post was noticed by ABC television and featured on the show The Lookout. Then that episode was featured on The Huffington Post, and I'm still feeling the love. The lowdown is that Groupon Getaways can be a great way to snag vacation deals, but only if you are smart about it. Find out how to spot a good deal here.
My husband and I have been on several romantic cruises and we're planning to take the kids before long. If you're thinking of a cruise, this post has some tips and tricks that can help you look, act and pack like you've been cruising for years.
Standing in four states at once at Four Corners Monument was a bucket list item for my husband and we made it happen on our way to see the cliff dwellings at Mesa Verde National Park in Colorado. Did you know that the Navajo Nation owns Four Corners? The Navajo and Ute flags fly next to the flags of Utah, Colorado, New Mexico and Arizona at this remote and one-of-a-kind destination.
This post is a Tips for Family Trips classic. I live in Utah and I love exploring my home state. I wrote this post in the blog's first few weeks and it is one I still look at when I want some local vacation ideas for my own family.
Thank you again for so many great months at Or So She Says. I've enjoyed writing and I hope you have enjoyed reading. But this doesn't have to be good-bye. I'll keep following Or So She Says by email and on social media, and you can still find me at www.tipsforfamilytrips.com and on Pinterest, Facebook and Instagram. See you around!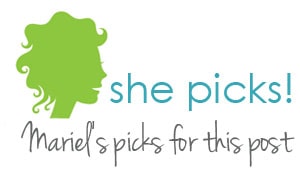 * If you're ever in California and your kids think factories are pretty interesting, you have to visit THIS PLACE! It was one of my kids' most favorite factory tours. 🙂
* For the longest time, I've been wanting one of those things that holds my phone on the dash while I'm traveling, making it easier to see my GPS. After reading reviews, I'm thinking this one is the one to try!
* It's been suggested to me lots of times, while doing the Disney vacation thing, instead of spending money on souvenirs in the park, pick up items on sale at the Disney Store! This is such a fun place!