It's here! The long awaited LOVE series… ahhh… Forever My Valentine! Each day this week, 'Or so she says…' will feature one blog reader and get a sneak peek into their love life… their favorite things, what makes their marriage work, and so much more.
.
Today, meet Jessica and Dan!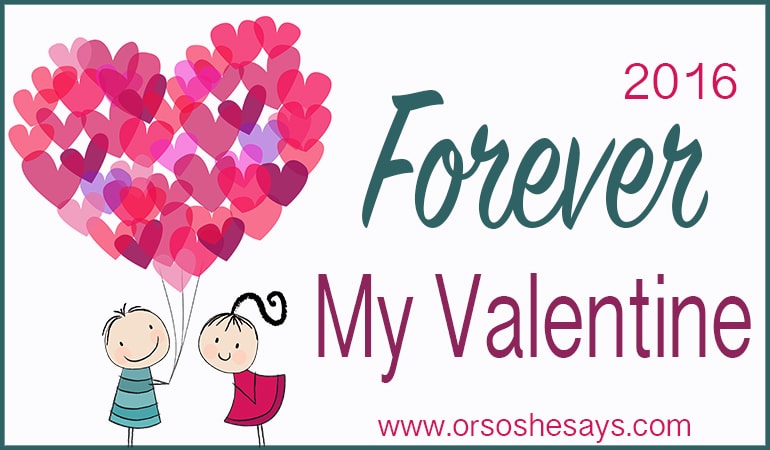 .
My name is Jessica, and Dan and I got married 10 1/2 years ago in the St. George LDS Temple. We have three kids ages 6 1/2, 4, and 2. He's a mechanical engineer (yes, I married a genius), and I'm a mostly stay-at-home mom, but work one day a week as a speech therapist. I feel like I have the best of both worlds. I'm mostly at home with my crazy cute kids, but I get out once a week to do what I love second best, speech therapy. We live in northern Utah and love this life we live!
.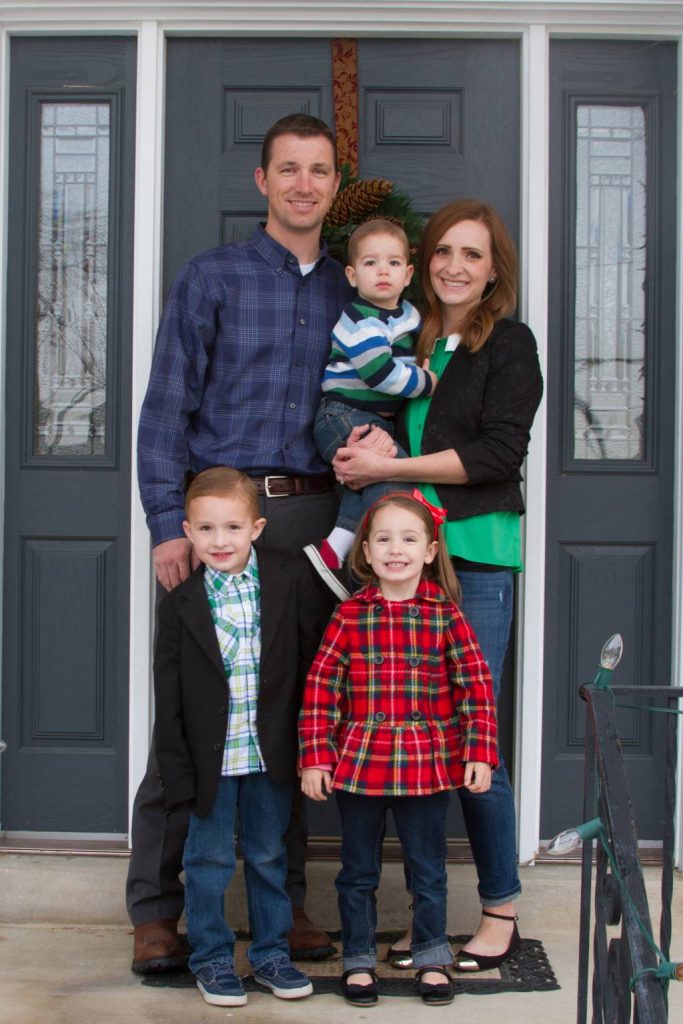 How did you meet?
.
We were destined to meet one way or another. We went to the same high school, and he was two years older than me and was a friend of my older brother's. We never dated in high school (for which I'm extremely grateful. I was one awkward teenager). His mom also taught both of my younger siblings in first grade, and his mom and my mom knew we'd be a great match. They conspired behind our backs that one day they'd bring us together. Lucky for Dan (and our moms), I thought he was extremely good looking, so I went with my brother to his LDS mission homecoming, and Dan asked me on a date a couple weeks later.
.
What did you do on your first date?
.
We went to a young adult dance. The funny thing is, we both hate dancing (I know!), but we pretended to like it that night (Dan was not a good faker, though ;). We went out to dinner beforehand at a grungy restaurant because one of Dan's friends claimed it was tasty (it wasn't). Despite a less than favorable first date, we loved each others company, and the conversations we had were natural and fun that night. That was a huge plus for me because I'd been on plenty of awkward first dates before this!
.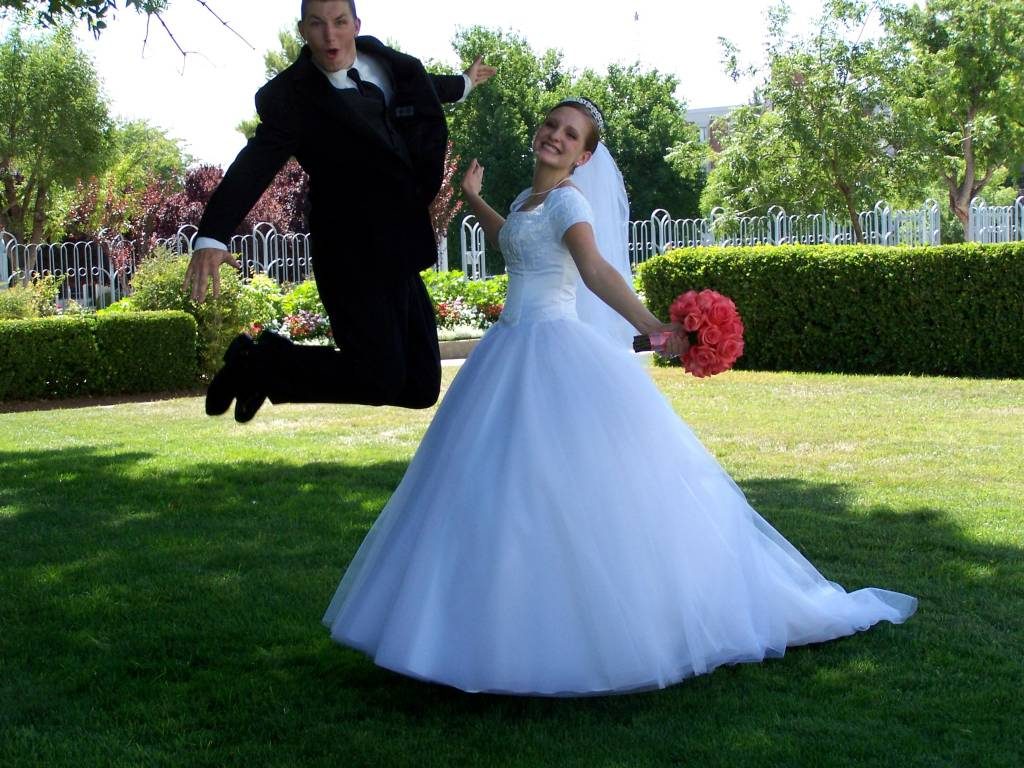 .
What is the best romantic get-away that you've been on with your spouse?
.
Our Honeymoon to Disneyland was the best vacation of all times. I'm a ginormous Disneyland fan, and I'm slowly converting Dan. (Not sure he'll ever reach my level of commitment to Disney, but he's beginning to appreciate the awesomeness.) He can agree that it was definitely our most romantic vacation though. It was our honeymoon, after all.
.
What would the ultimate romantic get-away be?
.
Dan served an LDS mission to Italy. Returning there would be a dream come true for both of us. An endless supply of gelato, Italian food, and historical buildings? Yes, please. Plus, a built-in interpreter who knows the language, culture, and area? I can't even imagine the greatness. Kid-free would be an added bonus.
.
What are your songs or favorite albums that make you think of each other?
.
Dan and I definitely have different tastes in music. He loves clean, hard rock with crazy guitar solos. Tremonti is his favorite right now. I mostly love Michael Buble, Harry Connick, Jr., Norah Jones, and Adele. However, when Dan and I were dating, he introduced me to
The Aquabats
. He played a few songs here and there, and I thought they were pretty goofy. Fast forward 8 or so years, and we found out they have a show (on Netflix!) that is so bizarre, yet so hilarious. My kids love the show and the music, so now we all love the Aquabats together. Hearing their song "Lovers of Loving Love" really takes me back to our early dating days (the song is as crazy as it sounds). Don't judge me. 😉
.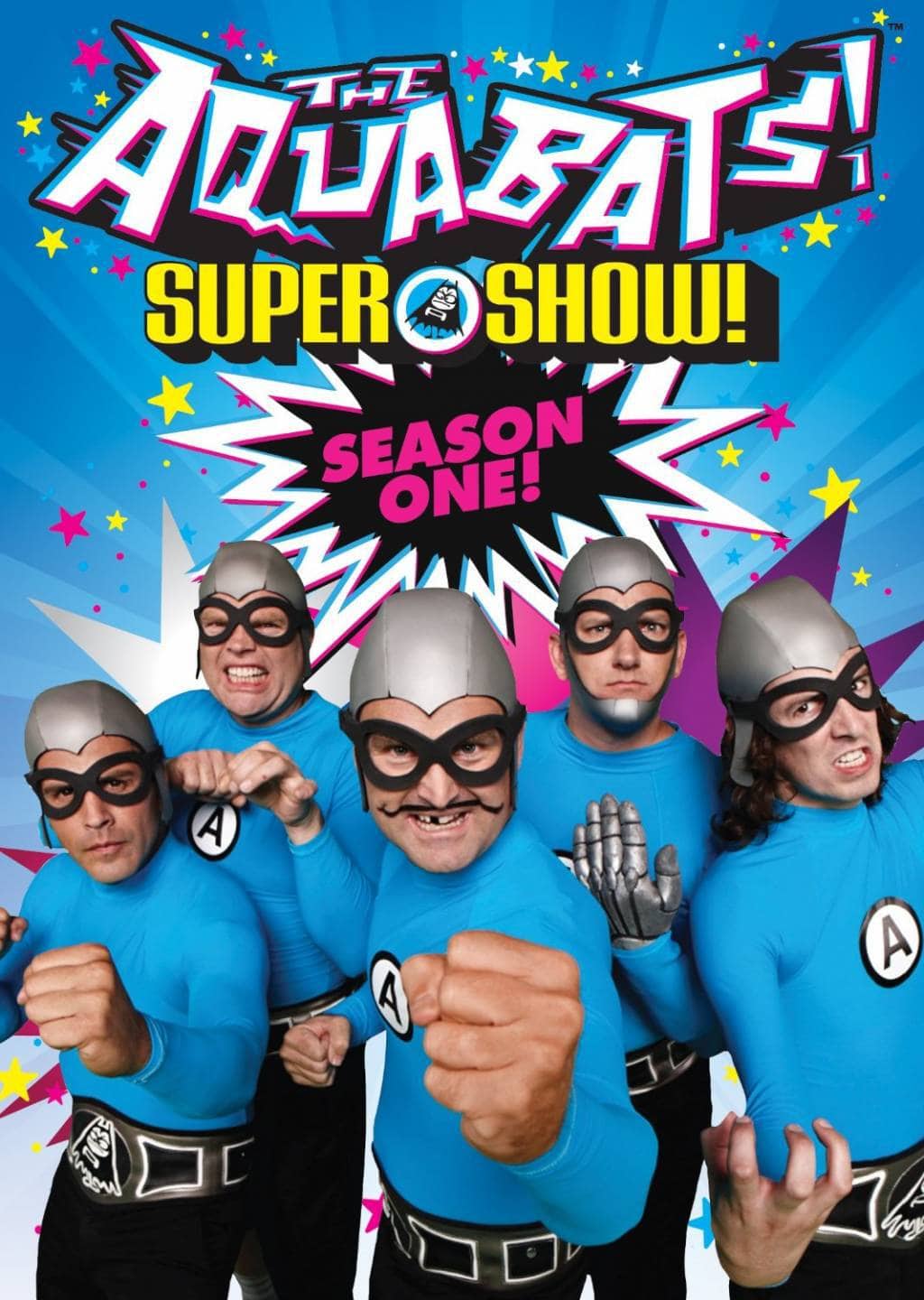 .
If you were to make a special dinner for him, what would you make??
.
I would love to make him a legit Italian pizza. But, since we don't have a wood-burning pizza oven or authentic Italian ingredients, I'd grab some take-out pizza from the best authentic Italian joint in Utah: Settebello. Dan wouldn't be able to resist me after that.
.
What is the coolest gift you ever bought him?
.
The coolest gift I ever bought him was getting my bridals redone in my wedding dress. My originals were not very good (we got married during the transition to digital photography), and I've always been disappointed with them. Four our 10 year anniversary, I snuck out of the house, squeezed myself into my dress, met my photography friend at a secret location, and had my bridals redone. Best surprise ever!
.
Dan loves
cast iron cookware
with a passion. I started the obsession by giving him a 12-inch Lodge cast iron skillet a few years ago. He comments all the time how much he loves that thing. Once you go cast iron, you can't go back.
.
.
He's also a wannabe cowboy, so he loves cowboy boots and snap button western shirts. I've bought him a few Plains Western Wear shirts, and he's a huge fan of the fit and patterns.
.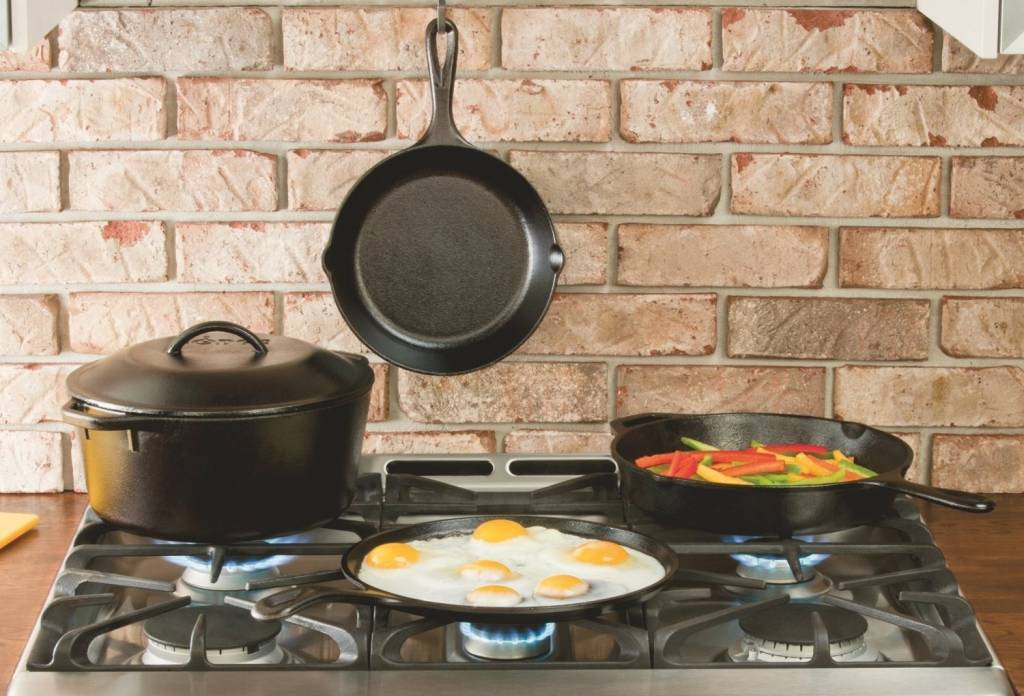 .
If you could give your husband anything, what would it be?
.
He is dying for a fishing boat. He is an extreme outdoorsman (and I'm not…opposites do attract). A fishing boat would make all his wildest dreams come true. Heck, I might even join him on a fishing trip if we could hang out in a sweet boat!
.
What are your favorite things that your husband has given to you?
.
I am a Target girl at heart, but he's given me a few pairs of
Kate Spade glitter stud earrings
. I wear them at least 5 times a week, so the price for those earrings was worth it to me. They're my all-time favorite earrings.
.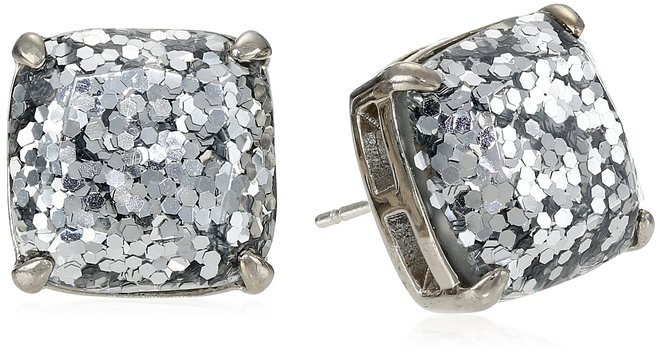 .
I live in Mexican dresses in the summer. Dan has bought me a couple from
leosimports.com
, and they're the best, most coziest dresses ever. I love to hang out in them around the house, and I feel pretty dang cute too. Viva Mexican dresses!
.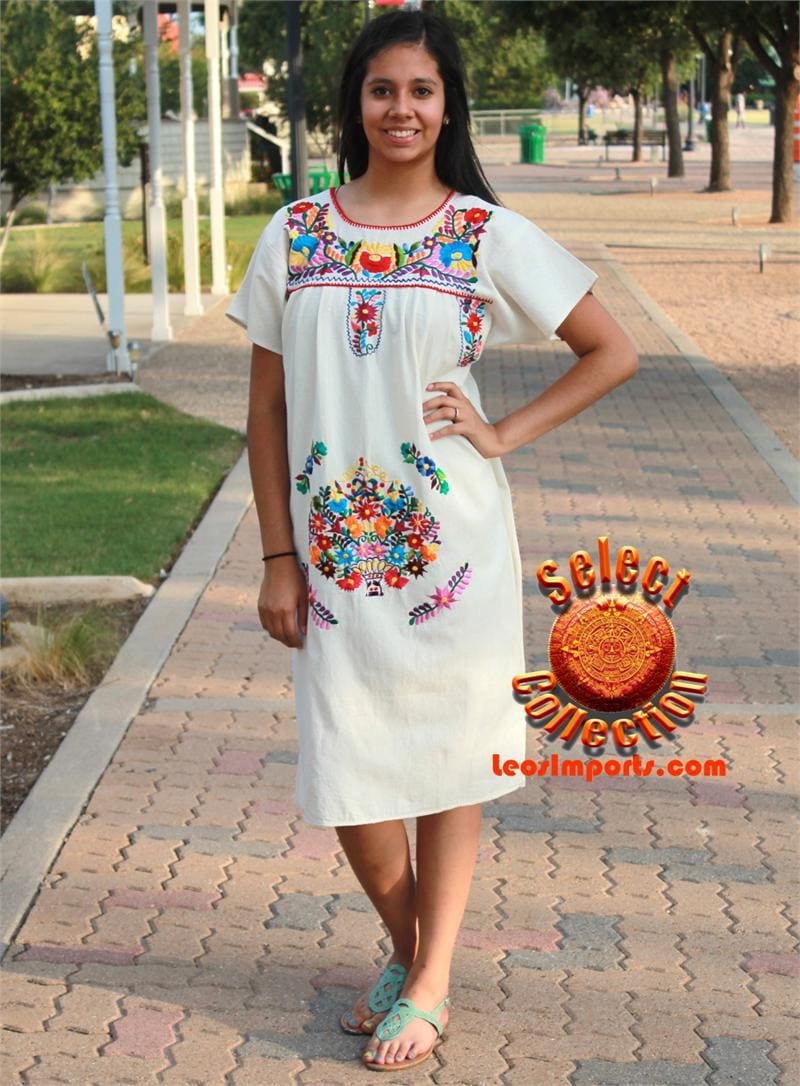 .
My favorite gift of all time from Dan is probably our
heated blanket
. The winters in Utah are pretty much the worst, and I can't stand a cold bed at night. Our blanket has dual control, so I can make my side as hot as my heart desires, and Dan can keep his as cool as he wants. Seriously, best gift ever.
.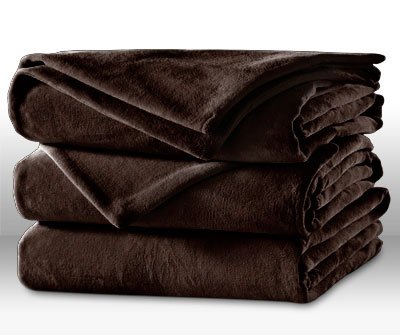 Finish this sentence: 'It makes me laugh when my husband…'
.
…is laughing hard at something. When he laughs hard, I laugh even harder. He doesn't have laughing fits often, but when something catches his funny bone just right, neither one of us can stop laughing. We're talking tears flowing (from both of us), obnoxious laughter. I still remember one night we were watching a kid's movie, Mouse Hunt, and there was a part where they tried sending the mouse to Fidel Castro. Dan could NOT stop laughing. I still laugh hard thinking about that.
.
What are some every day ways that you show love for each other?
.
I HATE making dinner (well, I mostly hate planning what to make), but I do it anyway because I know Dan loves a good meal. I'm not always consistent, but I try to be. I also keep our fire going in the fireplace because Dan loves a real fire (and the cost effectiveness). I love the heat it puts out, but I seriously hate the mess. I keep it going because I know how much it means to him. Lately, I've been trying to not be the first to let go of our hugs. Sounds cheesy, but I'm always in a rush to get things done, so I'm trying harder to enjoy feeling him close.
.
Dan lets me sleep in on the weekends. It's such a glorious thing! He also finds me wherever I am in the house when he gets home from work and gives me a kiss. He empties the dishwasher all the time because he knows how much I despise that chore. He makes dinner on the weekends (remember, I don't like making dinner ;). He leaves me notes every now and then telling me that he loves me.
.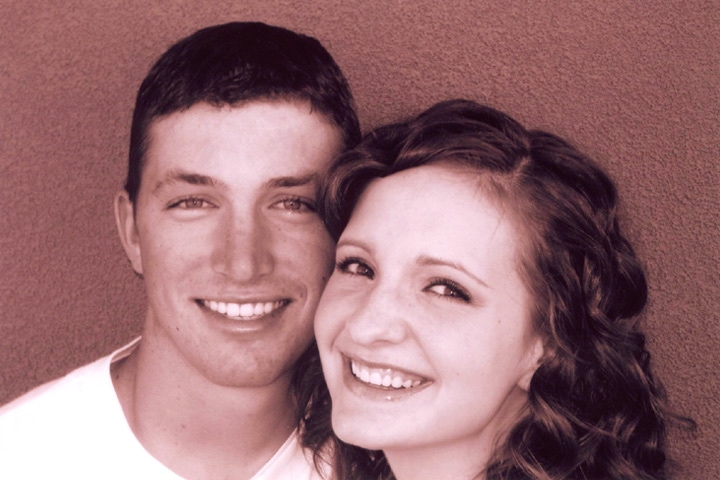 .
What are some things you like to do together?
.
We love exploring our city or surrounding areas and finding fun things to do. Chilling at night and watching Netflix is always a favorite. We absolutely love the shows on Food Network, but we don't have cable. If we did, we'd be crazy addicted to Beat Bobby Flay, Diners Drive Ins and Dives, and Chopped.
I'm not an outdoorsy gal, but I really do love a good hike. Summer hikes are a favorite of ours. Our favorite pastime is putting the kids to bed and having long conversations about anything and everything. They don't happen enough, but when they do, they're glorious.
.
What is your favorite smell on your husband?
.
Dan is not a cologne kind of guy, and most colognes make me gag. However, if
Acqua Di Gio
was about 50 bucks cheaper, I'd be making him wear that all the time.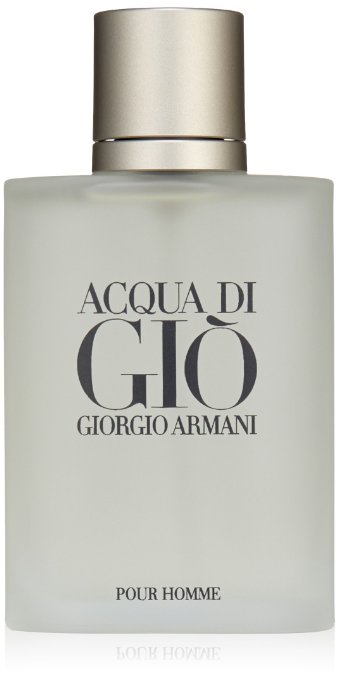 .
Finish this sentence: 'I love my marriage because…
.
It's always evolving and changing for the better. We love to be completely open about when the other is getting on our nerves (hey, it happens!). We discuss our issues openly instead of letting them fester, but we do it thoughtfully with the others feelings in mind.Dan loves to tell our kids, "Who's my favorite person in the world?" They always answer, "Mom!" Then he says, "And who's my next favorite?" They all yell, "me!" We put each other first, which is healthy for the whole family (in my humble opinion).
I also love knowing that our marriage will last beyond death. We're stuck with each other for eternity, and no other thought makes me happier!
~~~~~~~~~~~~
See you all back here tomorrow to meet another adorable couple! If you want to check out some of the couples from previous years, click here:
Forever My Valentine Archives