Ugh, I am so behind on life. Here I have Mariel's Picks 2013 Gift Idea series coming up really soon, and I haven't even finished all my kid's birthday gift idea posts. So, here I am cramming in these posts, so I can add them to Gift Idea Central, and turn all my focus onto my favorite series of the year. Starts Cyber Monday, by the way. And, I'll let you in on a little secret… or, maybe it's not a secret. I've probably blabbed about it a million times, I can't remember. But Cyber Monday, stop by to enter my freakin awesome giveaway… I'm talking American Girl Doll, Blendtec, and more (I won't tell you everything.)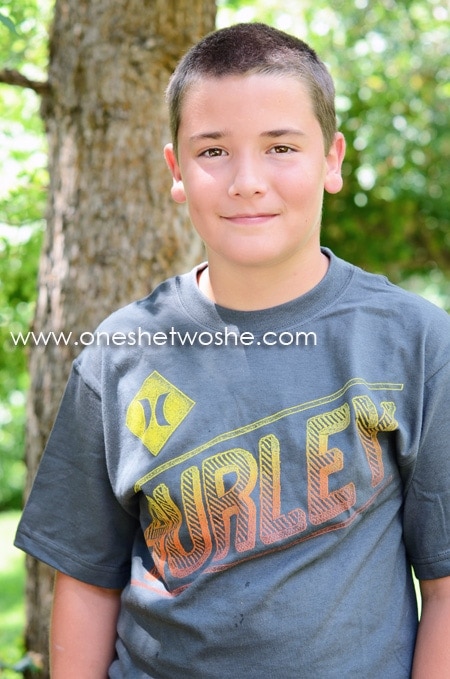 Back on topic, my oldest son just had his 12th bday. So as you know, those are the gift ideas I have for you today!
Gift Ideas for 12 Year Old Boy:
(courtesy of a 12 year old boy)
Up until a few weeks ago, Caden had no desire to go paintballing. And, I don't blame him. Have you seen the welts those things cause? But, his dad, uncles, friends, church youth group, and so on, love to get together and play paintball. They bundle up in thick clothes, with gloves and a mask, and romp around the fields, having a blast. So, just recently Caden decided to bite the bullet and try it out. I have not heard the end of it. He had so much fun that now he is saving his money for a paintball gun of his own and can't wait to do it again. It's great exercise, competitive in a fun way, strategic, gets you outdoors, and fun for groups… just bundle up. This is the paintball set that Caden has on his wishlist. Tippman Gryphon Paintball Kit. Obviously, a paintball gun would need to be accompanied by a lecture on safety, rules of the game, and care of the equipment… and, of course it's not a good idea to buy one if you can't trust your child to keep the rules. But, you know that.
As far as books go, Caden highly recommends The Ranger's Apprentice series. It's one of the few series that he is begging me to order the next book before he is even finished with the one he is on. Here's the little teaser on Amazon…
'They have always scared him in the past—the Rangers, with their dark cloaksand shadowy ways. The villagers believe the Rangers practice magic that makes them invisible to ordinary people. And now 15-year-old Will, always small for his age, has been chosen as a Ranger's apprentice. What he doesn't yet realize is that the Rangers are the protectors of the kingdom. Highly trained in the skills of battle and surveillance, they fight the battles before the battles reach the people. And as Will is about to learn, there is a large battle brewing. The exiled Morgarath, Lord of the Mountains of Rain and Night, is gathering his forces for an attack on the kingdom. This time, he will not be denied. . . .'
Not only does Caden love to play basketball in real life, but he also loves playing it on the Xbox, with his little brother. They have both gone basketball-nuts and this game is a big part of that. They know all the players on every NBA team now, and they're anxious to go outside and practice… which I love. They want a t-shirt from all 5 million of their favorite teams. I keep encouraging them to pick just ONE favorite team, and I'll support that a little more. 🙂 They started a basketball card collection and are anxious to go to a professional game in real life. Basketball, basketball, basketball. If junior doesn't have his own basketball, that's a great gift idea too. But, Caden highly suggests these video games… NBA 2K14.
At 12 years old, life seems to get a little busier. At least, that's how it is around here. At our church, boys are given certain responsibilities at the age of 12, that keep them occupied. They attend an older scout and youth group, that has them at activities and functions regularly. Plus, factor in sports, friends, and everything else… Twelve is a great age for a watch. Apparently, Caden thought so too, as he had this waterproof watch on his wishlist. I love that it's only $20 bucks and this one and other styles of the same brand get great reviews. Pasnew Waterproof Watch
I remember being around Caden's age and wanting my own collection of movies. Actually, I think I wanted to collect everything I could think of! So, it's no surprise that Caden is asking for movie sets. The one he really, really, really wants is the extended version (yikes!) of The Lord of the Rings… as if it wasn't already long enough. There are 12 discs total, 2 for each movie, plus 2 more of extra features for each movie. So, with 3 movies… 12 discs. It's pretty darn pricey, but there are options to buy it used or you can buy the extended versions separately… so, one movie at a time.
Finally, Caden is starting to get really particular about his clothes. I'm usually safe buying him t-shirts from his favorite sports teams and anything that's Hurley brand. He's decided he loves Hurley, so there ya go. You can find Hurley sold on Zappos. But, if you want to find better prices, keep an eye out when you go to Costco. I will randomly find tables filled with Hurley t-shirts or hoodies for boys. Also, if you're a Zulily-nut, like me, they will randomly have Hurley sales that have awesome prices. Ha! Wouldn't you know it… just noticed that he's wearing a Hurley shirt in the picture at the top of this post…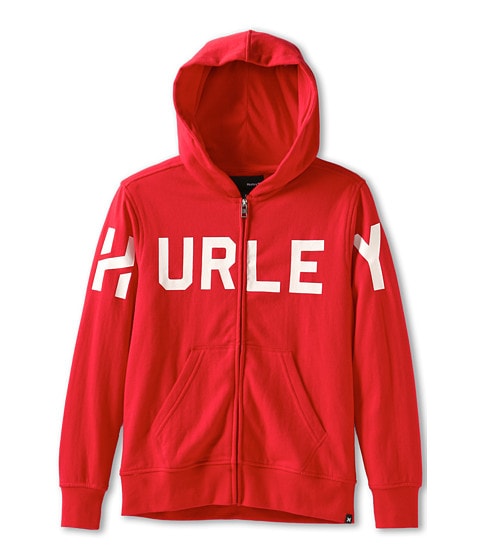 Hope that gives you some gift ideas for your 12 year old boy!
Find a zillion more gift ideas for everyone on your list right here at Gift Idea Central, where I store all my gift idea posts!