Apparently, things really "heat up" in my household/bedroom round about December…because I've got three of my little tots with birthdays all within weeks of each other, right now (August). So, come December…you know where I'll be and what I'm doing. The tweets and Facebook updates will slow down…and you'll know, you'll know. Or, do you WANT tweets during that time, ya little pervs? What I'm really getting at is…lots of birthdays. Hence, all the birthday idea posts. This one is
gift ideas for one year old … girl or boy
!
–
Okay, so first up…Shopping Cart Covers. This is the perfect age to get some of the stuff that YOU want for your child…because they don't really know/care. I know it's great and all to build up immunities…but…from shopping carts? Ugh. It's such a gross thing to see my babes leaning forward sucking on the shopping cart handle. I can't touch them for days after witnessing that, obviously NOT a good thing and easily preventable. Etsy sells lots of cutie-pants covers…here's one I liked…love the pillow because SO many times my baby falls asleep and I'm propping her hair up on my purse and the bag of Oreos. Not very comfy.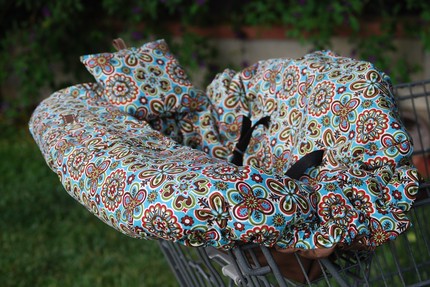 So, I'm a big believer in "comfort" items for kids…binkies, blankets, teddy bear, night light, music, etc. It helps them feel safe and sleep better…thus, I sleep better. I think it's a great idea to put a CD player in the babies room and let them sleep to music. It helps drown out the sounds of the other kids and those wild December nights. It's also comforting, relaxing, and enjoyable. Who doesn't want that? It's also a great way to brain-wash your children to like the same music as you…James Taylor, Rosie Thomas, and Def Leppard.
–
Every child has to have a Raffi album. Raffi's
Baby Beluga
, $13.
–
Start the Disney indoctrination early with this raved about lullaby album.
Baby's first year is the perfect time to start a collection for them. Every year get them a new item for their collection and write the year on the bottom of it. My little girl is collecting Jim Shore Disney Figurines, but there are lots of options: Music Boxes, Snow Globes, Sports Memorabilia, Coins, Figurines, Sock Monkeys, Nostalgic toys, Classic Books, Model Airplanes, Trains, Dolls, etc.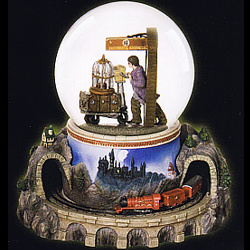 –
This Bouncy Zebra is a big-time bestseller and gets fab reviews! It bounces, spins, makes noise, etc. It's low enough to the ground for baby to climb right on!
Fisher Price
Go, Baby, Go! Bounce and Spin Zebra
, $52.
–
Babies love their blankies and love stuffed animals…..so, why not combine the two? These Zoobie Pet blankets are so cute! They have lots of different animals to choose from. The pets turn into pillows or into blankets! Check it out…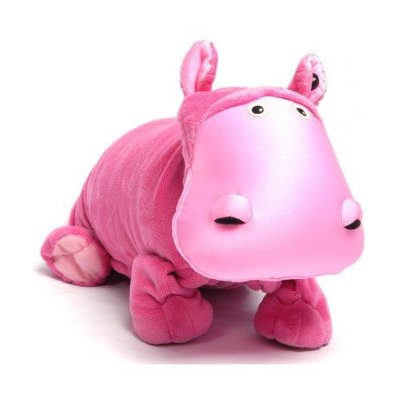 Zoobie Pets
, $34.
–
Okay, so I don't like to advocate super pricey gifts…but, I have to this time. This 10 foot long toddler roller coaster got 141 PERFECT reviews because babies LOVE it! And, apparently even their mommies are giving it a whirl! The car locks in place at the top until the child is ready and then they release and go! Your babe will want to do it over and over. Look around and you can probably find a great deal online…that's what I did!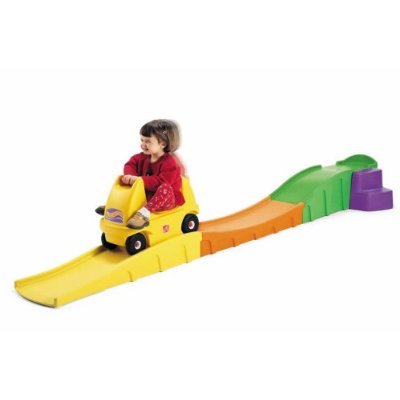 Step 2's
Up & Down Roller Coaster
, $140.
–
There's an abundance of darling onesies on
Etsy
and this is just one of them. I love the "blog this." because it's so appropriate for all you blog writers!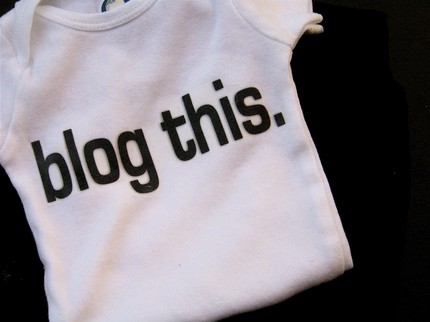 Love September's "Blog This" Onesie, $10.
–
My little Isabelle's favorite thing is to go outside and chill in her swing. She could stay in it for a good hour and be perfectly happy! It comes in really handy when I have to pull the millions of weeds in the yard and need to keep her happy.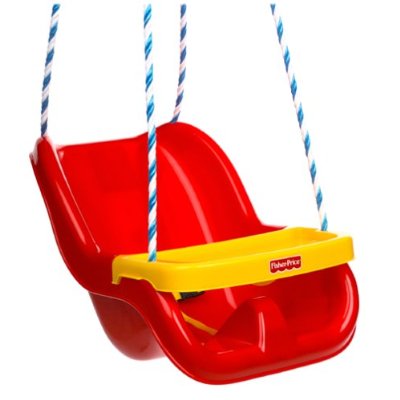 Fisher Price
Infant-to-Toddler Swing
, $26.
–
I love the sound that rainmakers make! This one is fun because it's visually interesting too!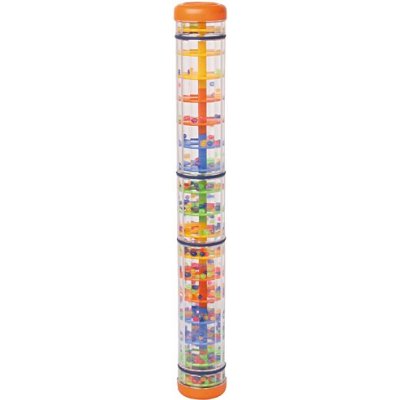 Hohner RainMaker
, $11
Go ahead, share some of your favorites for a 1 year old! We would all like to know!!
For gift ideas for everyone on your list, check out the
Gift Ideas
page at the top of the blog and be sure to pin
Gift Idea Central
, to keep the whole collection all in one place!