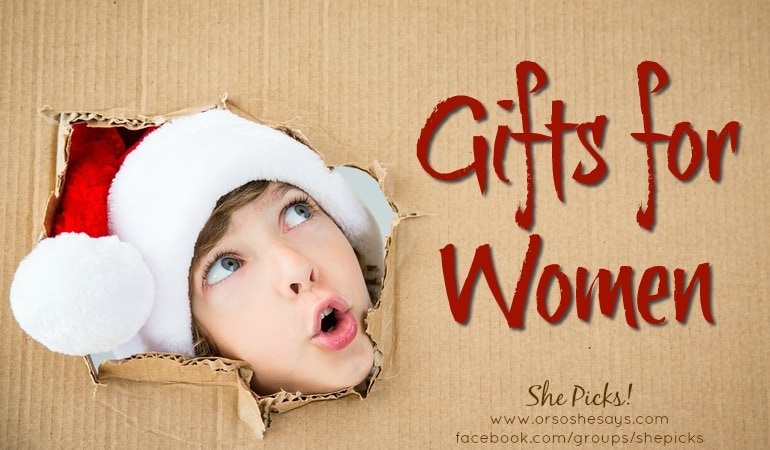 Gifts for Women
Pick #1
One of the easiest ways to find a gift idea for women is to head to my own personal wish list. Have you seen the ChefSteps Joule Sous Vide? When I first saw it, I was so confused, but now I'm totally intrigued. If there is a gal in your life that loves to cook, this might be your most perfect idea. This cool gadget heats the food to the exact doneness you're looking for, you can also get one of the best cooler for the money where you can storage your food later on. Say goodbye to over and under-cooking! It also heats up water extra fast. All you need is… "your trusty phone, a favorite pot, a ziplock-style bag, and water. That's all you need to get cooking." My husband would be so excited if I could cook a steak just right! I've yet been able to pull it off. 😉
Bundle this gift with: These Sous Vide Water Balls are said to be one of the best accessories (prevents multiple water-refills during long cooks.) Also, people love this storage container for cooking in.
Pick #2
I'm definitely one of those gals guilty of over-wearing leggings… they're too darn comfortable!! I'm sooooo in love with these Athleta Bettona Jeggings, I want one in every color and wish they had more colors. Ugh! They have pockets, front and back, mid-rise, and mostly fitted… just not at the very bottom. They definitely look a step-up from leggings, but are just as comfy. Super cute with booties, flats, or even some white canvas sneakers. FIND THEM HERE: http://bit.ly/2zMFZmW and search "Bettona."
Bundle this gift with: my favorite Stan Smith Adidas white sneakers or an ever-popular Baggallini crossbody bag.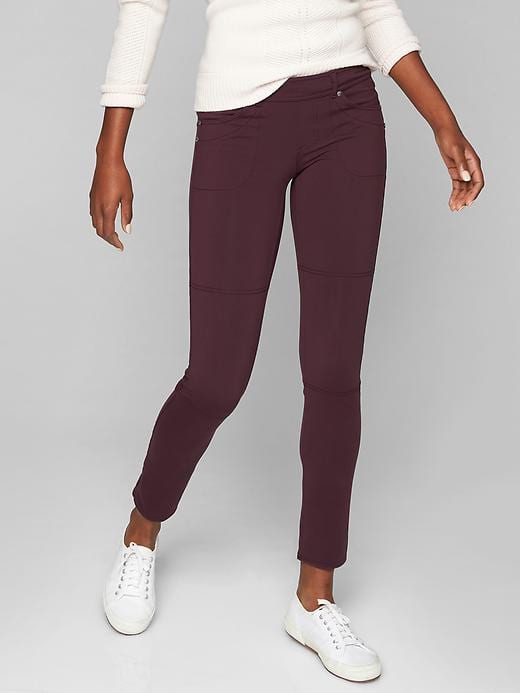 Pick #3
We have several of these Q&A books in my family and they're so awesome. It's never easy to find the time to write in a journal, but to answer a simple question on a couple lines, every day, is totally doable. What's neat about these books is that you answer the same question on the same day, each year, for 5 years. So, it's fun to look back on what you said on the previous years. This Q&A a Day for Moms is the perfect gift idea for women/moms!
Bundle this gift with: her favorite chocolates (I love V Chocolates!) and/or a super soft cuddle blanket.
Pick #4
The Kenra Volume Spray and Texturizing Taffy are staples in my bathroom cabinet. I love them! I love the fine mist of the hairspray. It doesn't make flakes on my hair, holds up in humidity, and it works super good!
The Texturizing Taffy is the best. I have really curly hair, so when I straighten it, there are fly-aways everywhere. This is the only product I've found that's strong enough to keep them tame and not so strong it makes my hair nasty. Plus, it smells SO yummy.
Bundle this gift with: a nice sandalwood hair brush or some yummy lotions from L'OCCITANE.
Pick #5
If you're not up for forking over a couple hundred bucks for snow boots, check out these Pajar Boots that get GREAT reviews and are under $100 bucks! Reviewers say they're comfy, warm, and have great grip on slippery sidewalks.
Bundle this gift with: a trendy slouchy beanie and some cozy gloves.
Pick #6
Maybe its because I dream about cupcakes on a daily basis, but these Russian icing tips are calling my name. It's a huge set and the designs they make on cake and cupcakes are SUPER cute!
Bundle this gift with: an icing spatula and a cupcake display carrier.
Pick #7
I stumbled on these adorable sweatshirts for women, noticing the crazy amount of great reviews. I snagged one as a birthday gift for my sister-in-law and it looks SO good on her! There are several colors to choose from and they go perfectly with leggings or skinny jeans and boots. Oh, and guess what… they're only like $15 bucks!!!!!
Bundle this gift with: these pricey, but super cute Sorel Boots or something more affordable, like these versatile earrings.
Need MORE gift ideas for women??
Gifts for Women ~ She Picks! 2011
Gifts for Women ~ She Picks! 2012
Gifts for Women ~ She Picks! 2013
Gifts for Women ~ She Picks! 2014
Gifts for Women ~ She Picks! 2015
Gifts for Women ~ She Picks! 2016
Did you miss these She Picks! posts from THIS year?? We recently shared:
Gifts for Babies & Toddlers 2017
Gifts for Girls, ages 3 to 6 2017
Gifts for Boys, ages 3 to 6 2017
Gifts for Girls, ages 7 to 12 2017
Did you know Mariel and Mariah share even more gift ideas every single day on their She Picks! Facebook group?? It's true! And, we would love to have you join us and 6k other members. Just click HERE or the image below to join us.