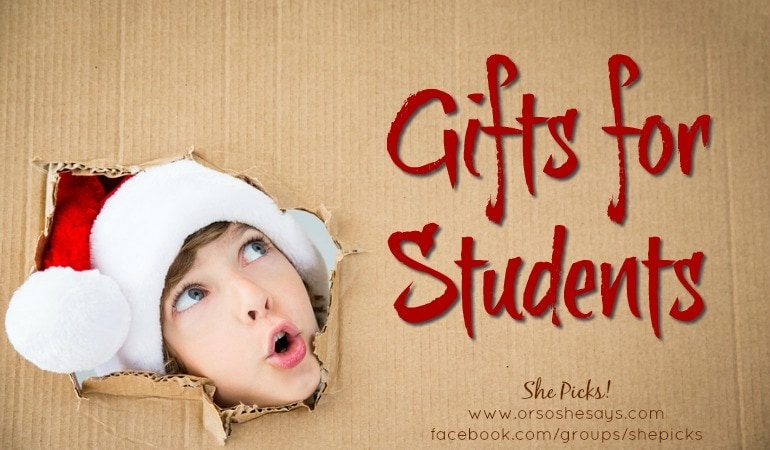 Gifts for Students
How about sending a little hug from home with one of these college care packages for students?? They'll love it! It could be a 'just for fun' gift or even a 'survival' type idea. With CampusCube, you can send it once or sign up for a monthly subscription, so they're reminded of your love all year long!
My husband was given this book, A Man, A Can, A Plan, in college. It is perfect for college students who need quick and super easy meal ideas!
Also, it seems boring, it really is nice to have some money to spend. Grocery gift cards are nice, to give them a break from Ramen, or I would suggest Amazon, since they have practically everything!
Another great gift would be this Oster My Blend Blender. It blends protein shakes, smoothies, etc. right in the cup you will be drinking out of. Perfect for quick breakfast smoothies as they're running out the door to class!
On the pricier side, but these Bose QuietComfort Headphones get amazing reviews… Perfect for tuning out those noisy roommates! There's also a wireless version.
These Hangry Kits make me laugh because I definitely remember those moments of anger in college, due to lack of food! Ha. This kit is a perfect box to get you through those hangry moments.
Also, the Sonic Boom alarm clock that Mariah shared earlier… we don't want them sleeping through class!
One of my friends in college had something similar to one of these Hamilton Beach Milkshake Mixers. Let's just say, they were VERY POPULAR!
For a winning smile! My college aged brother was always wanting these Crest 3D Whitestrips.
How about a warm blanket and a movie?? Everyone needs a "movie blanket."
LCR is a super fun and simple game to play with friends. And, if they use quarters, there's a chance they can win some money to buy more Ramen Noodles. If quarters are in short supply, candy works good too.
Maybe a 5 lb bag of the yummiest lollipops ever, YumEarth. Help them stay awake in class, share with friends, and use as gambling tokens for LCR (above.)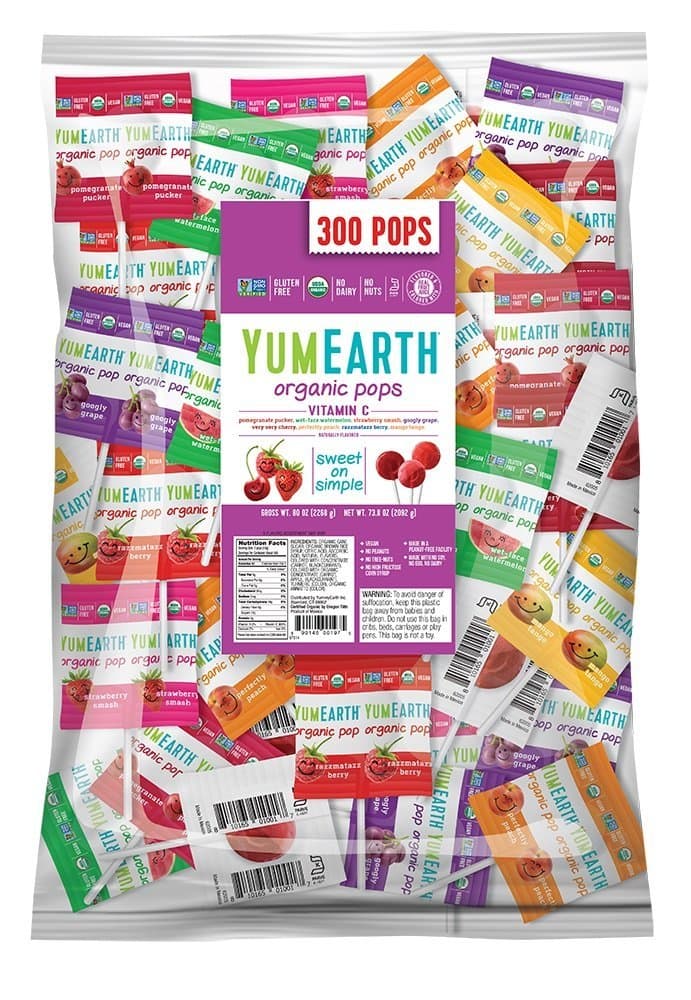 The Kindle Voyage E-reader is nice to have, when reading on your phone strains your eyes and you don't have the moolah for an iPad. Everything about the Kindle was designed with the reader in mind.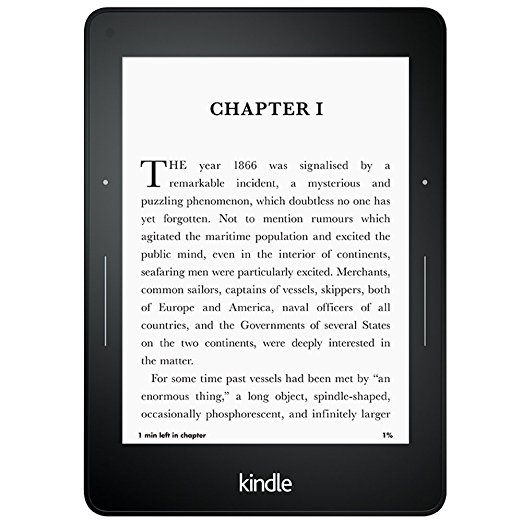 Did you miss these She Picks! posts from THIS year?? We recently shared:
Gifts for Babies & Toddlers 2017
Gifts for Girls, ages 3 to 6 2017
Gifts for Boys, ages 3 to 6 2017
Gifts for Girls, ages 7 to 12 2017
Did you know Mariel and Mariah share even more gift ideas every single day on their She Picks! Facebook group?? It's true! And, we would love to have you join us and 6k other members. Just click HERE or the image below to join us.