Hi! This is Sharon from Lemon Squeezy. The free download I made this month makes a great birthday or Christmas gift for any child in your life. My daughter and I were talking recently about difficult things in life and how they still can be done, even though they are hard. She then told me that her teacher last year had a sign over their board that said "I can do hard things" as a reminder to the students that they can, in fact, complete things and overcome obstacles they face. It was really inspiring to me, especially since my daughter remembered it from last year so it must have affected her. I drew this up to print and frame and put in her room, and I hope some of you will do the same and give this reminder to more children! You can never have too much inspirational art for children, and I hope this will make a good addition to any collection you may have in your home.
There are two color palettes, a neutral boy-ish one (that my daughter will actually like more than my girly one) and a more girly one with pink in it.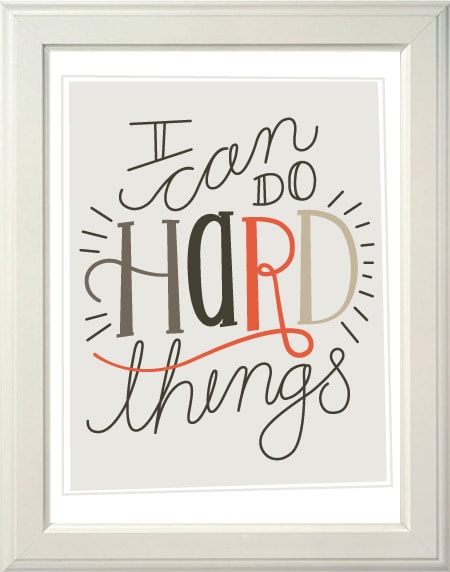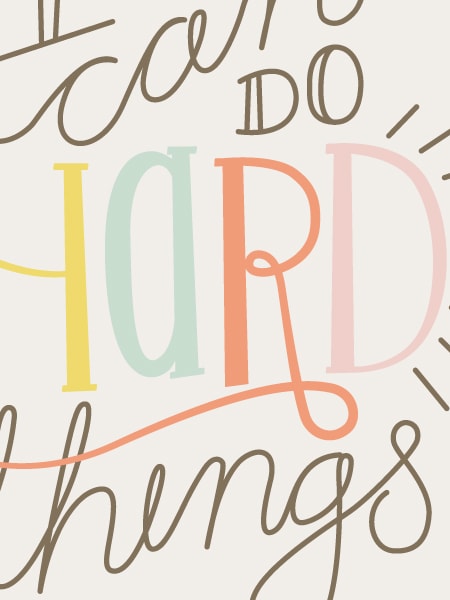 Thanks again for letting you join you this month. I'll be back again soon!