Hello all, it's Adelle from Get Away Today! With all the buzz around Star Wars: Galaxy's Edge, I thought it would be fun to share a Princess Leia hair tutorial with all of you.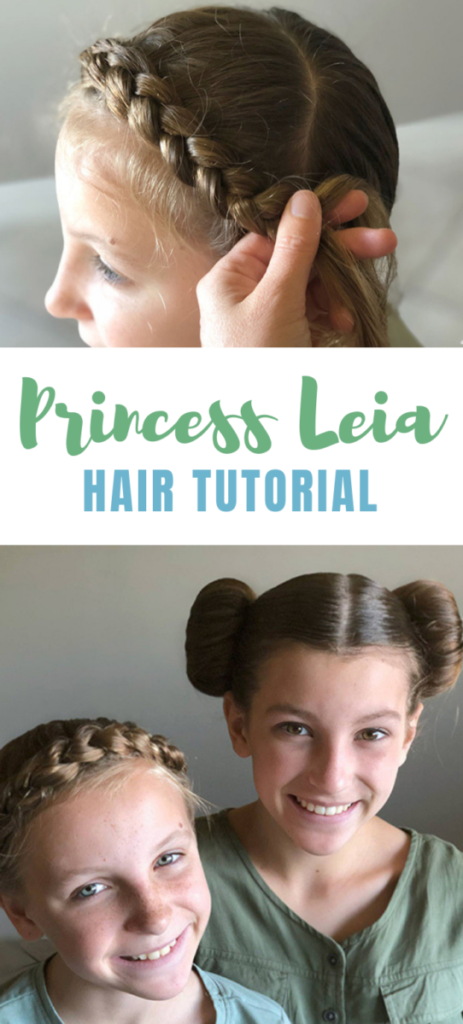 Princess Leia Hair Tutorial
Princess Leia has two iconic hairstyles; the buns on either side of her head and the crown braid. Today I'll share a Princess Leia hair tutorial for each!
Princess Leia Hair Tutorial – For Galaxy's Edge and Beyond
Visiting Galaxy's Edge is much more fun if you go in character! Have you heard of Disney Bounding? Since Disney only allows kids to dress up as their favorite characters, adults have to get creative. Disney Bounding is the practice of dressing up in colors and patterns that closely resemble your favorite character. This Princess Leia hair tutorial is perfect for any age who wants to represent Star Wars' fierce Princess while still following Disney's dress-up guidelines. It only takes about five minutes for each of these Princess Leia hairstyles so you have more time to enjoy your day, whether in Galaxy's Edge or at home. Who knew that a galactic princess could be a trendsetter?! Crown braids are all the rage right now!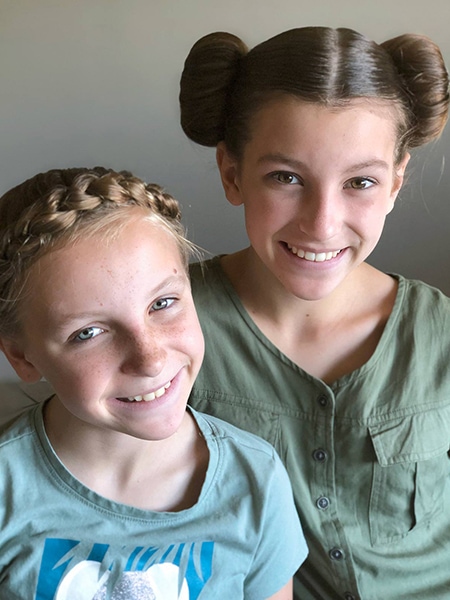 Princess Leia Hair Tutorial – Buns
Of course, we have to start with the most famous of Princess Leia's hairstyles – those double buns! If you use a magic bun maker, these Princess Leia Buns are ridiculously easy. I got my
magic bun maker
from Amazon for under $10. You can choose a color based on hair color so the magic bun maker is more discreet. To start this Princess Leia hairstyle, part the hair down the center. Use the edge of the comb to make a nice straight line.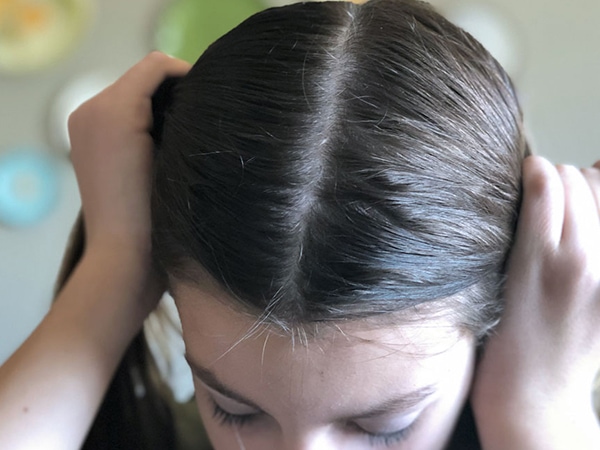 Brush each side of the hair into pigtails. Make sure they are even above the ears. Smooth out the bumps and spray any loose hairs with hairspray. I find that using a soft toothbrush will make it super easy to coax those fly-away hairs down.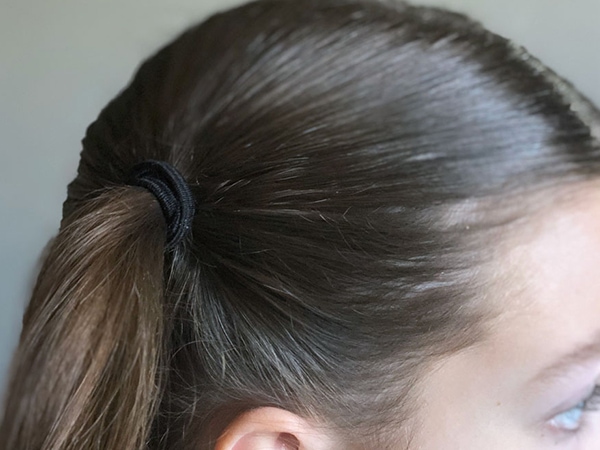 Tuck the end of one pigtail into the magic bun maker.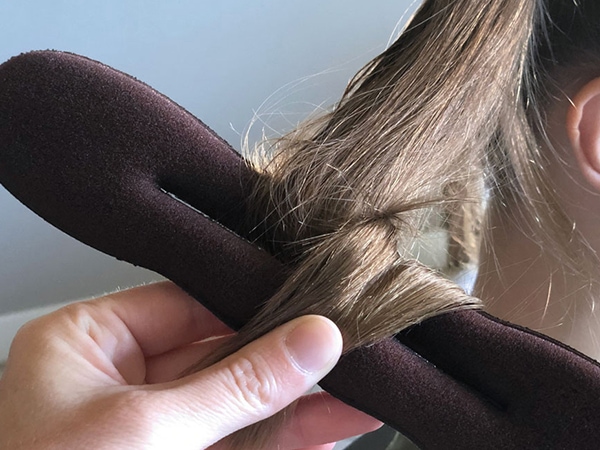 Then roll the hair around the magic bun maker until it meets your head. Fold the bun maker into a circle and spread the hair out to cover the foam. Repeat this process on the other pigtail.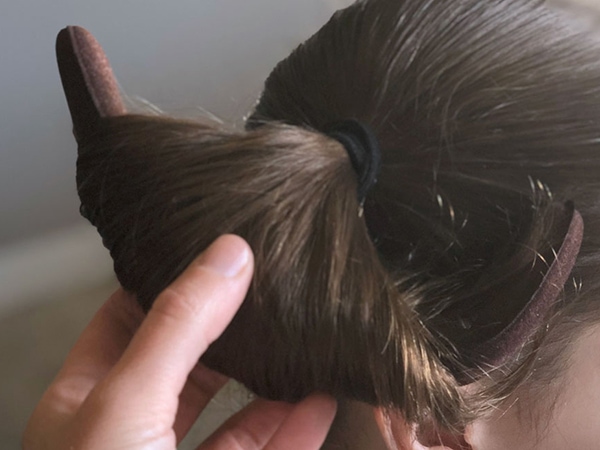 To finish, use bobby pins to secure the hair. That last thing you want to worry about at Disneyland is your hair! If Princess Leia could fight without looking a mess, then you know this is a great hairstyle for roller coasters.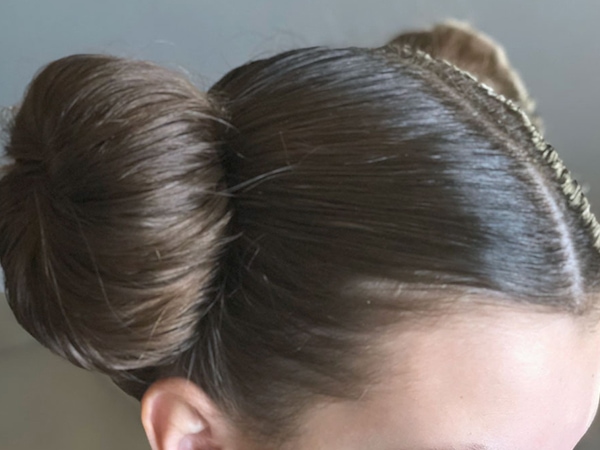 Princess Leia Hair Tutorial – Crown Braid
The Princess Crown Braid is a great choice because this is not only a throwback to the original Star Wars films, but it is a current trendy hairstyle, too. I like this one because you can braid hair right out of the shower and make it uniform. And in summer, if you can skip blow drying, do it! As an added bonus, when you undo a crown braid the next day, you already have a fresh new look. The loose waves will take you into yet another day of adventures in Star Wars: Galaxy's Edge.
To begin this Princess Leia hair tutorial, part the hair from the tip of each ear. Half of the hair should fall forward and the other half should be brushed back.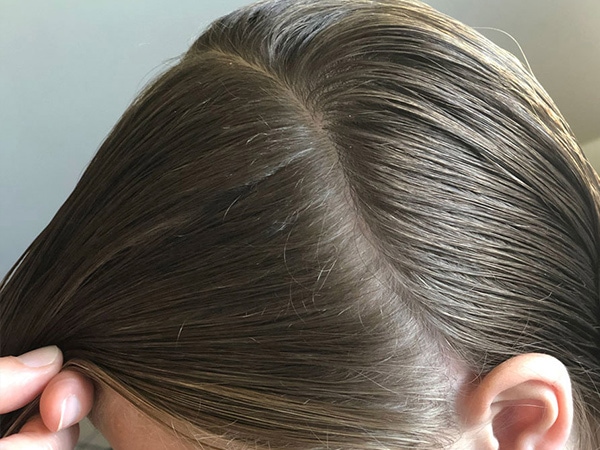 Secure the hair that falls forward with a ponytail or clips just to keep it out of the way during the first part of the princess crown braid. Start braiding at the left ear by separating a small section of hair into three sections. Dutch braid the hair down and around the back of your head. In case you're not sure, a Dutch braid is exactly like a French braid, but you braid the hair UNDER instead of OVER each time. This gives the braid an "inside out" look against the head. For this Princess Leia crown braid, add a new section of hair when you braid from the top, but not when you are braiding the bottom strand. Basically, you add hair every third twist of the braid.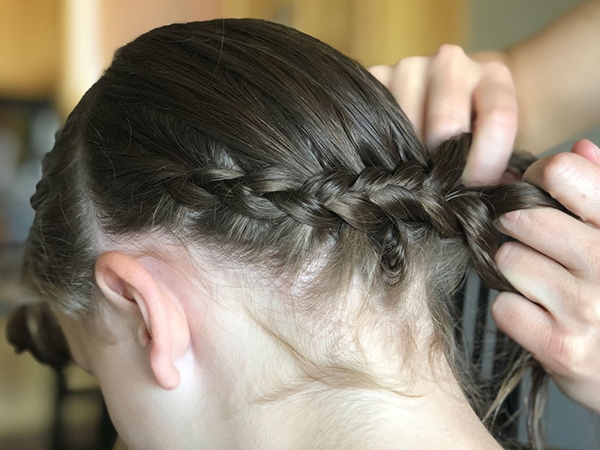 Continue to add hair and braid around until you reach the top of the right ear. This is when you'll begin braiding in the other portion of hair that has been sectioned off.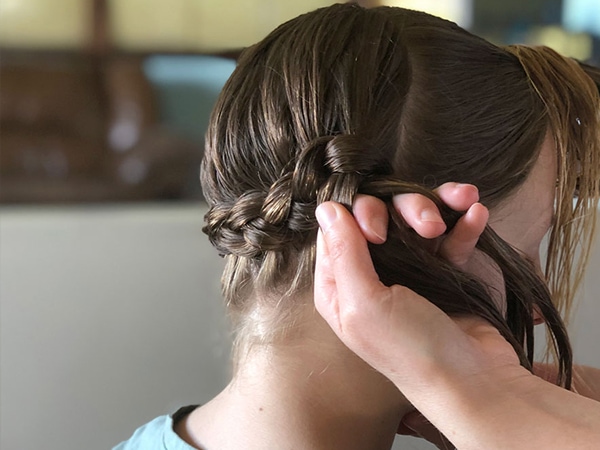 Pull the braid around the front of your head in the same fashion as the back. When you have all of the main hair gathered into the braid, do a simple braid to finish down to the ends of the hair. Tie it off with a small ponytail.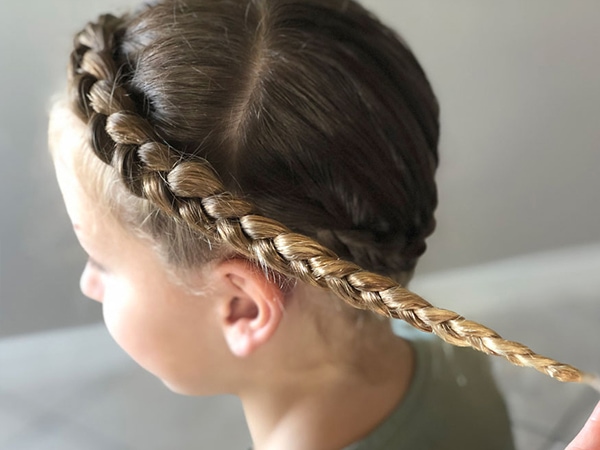 Tuck the extended braid piece on top of the braid in the back. Hide the end of the hair with a bobby pin.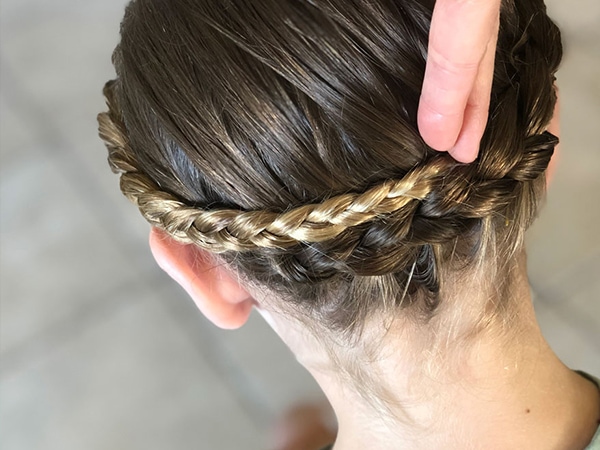 Think of how perfect this Star Wars Princess Leia hair style is for a hot day of park hopping at Disneyland and California Adventure Park! It is so cute in the front for pictures too! Just be sure to remember sunscreen in the part, and around the ears.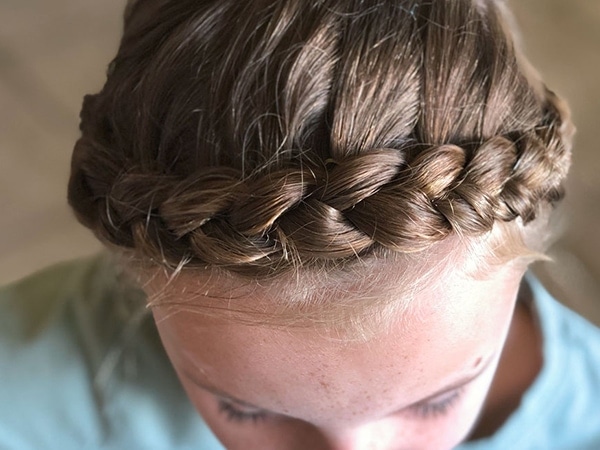 Regardless of what hairstyle you choose, visiting Galaxy's Edge will be out-of-this-world! You don't even have to do your hair if you just want to wear some
Star Wars themed ears
. Aren't those fun?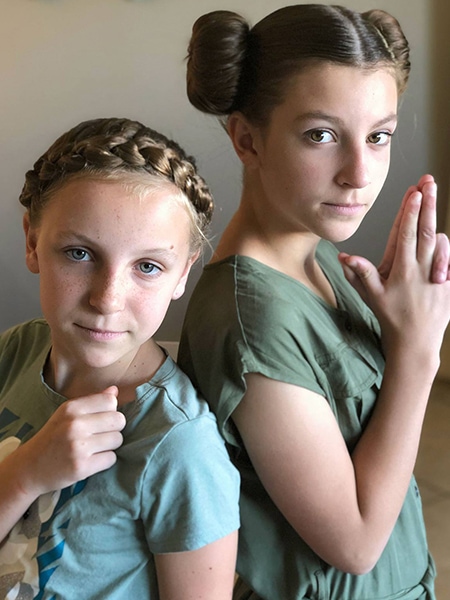 If you want to experience Star Wars: Galaxy's Edge this year at the Disneyland Resort, you can take advantage of the
Extra Day Free
special being offered by Get Away Today. When you purchase Park Hopper or 1-Park per Day Disneyland tickets, you can get 5 days for the price of 4 days! This is good for travel now through December, and you can use the Layaway Plan to book your vacation for only $175 down. With the Layaway Plan, you can make interest-free payments up until five days before travel, making it convenient to plan and budget for your vacation. If you have any questions, check out vacation packages at
www.getawaytoday.com
, or call an agent at 855-GET-AWAY.
Mention 'Or so she says…' sent you, and use code
OSSS10
to save an additional $10 on your vacation package.
May the Force be with you!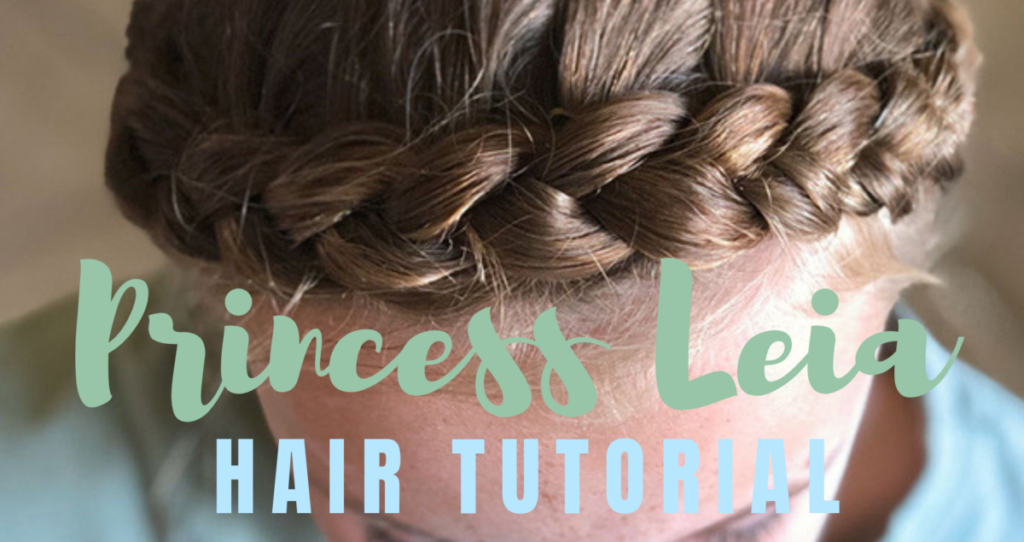 Other Star Wars Posts You'll Love: