Is Minecraft a THING in your house too?!? Several of my kids have gone through the stage and a couple are still in it. And, I don't mind. I think it's a fun game and I love that they'll play it together. My son has a birthday coming up and he has high hopes that he'll receive several Minecraft items… we'll see. I'm still deciding. But, since I've been searching around, I thought I would share 18 of my favorite finds with you, in this edition of She Picks!
Speaking of She Picks!, let me remind you that all the gift and product ideas we share on the blog are only shared because they are AWESOME. It may not be the cheapest around, but gosh darn-it, it gets amazing reviews and people love it. That's what we stick to. We share ideas all year round and really pump it up during the holidays, so you'll want to check that out, as well as our Facebook gift idea group, She Picks!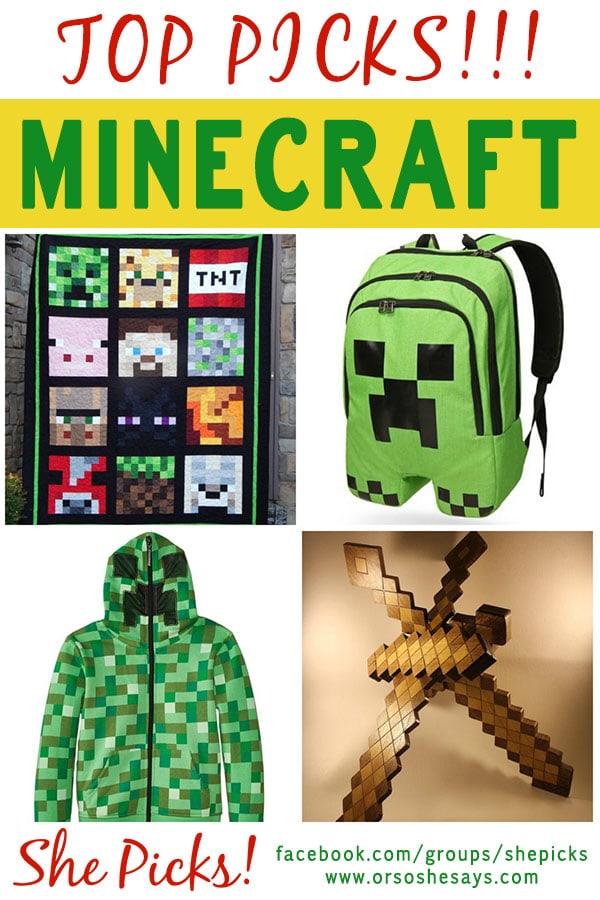 18 MINECRAFT PICKS FOR THE OBSESSED ~
This wallet is something my little guy would love! But, I could see older fans loving it, as well.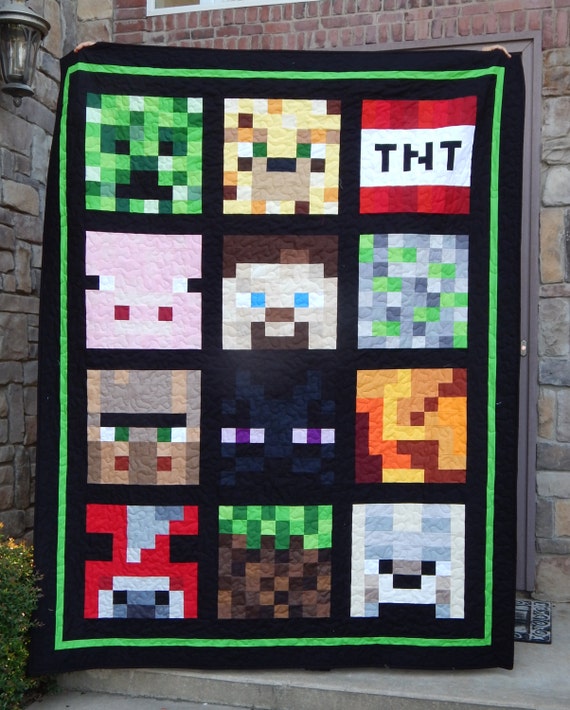 How awesome is this handmade quilt by The Flemings Nine?!?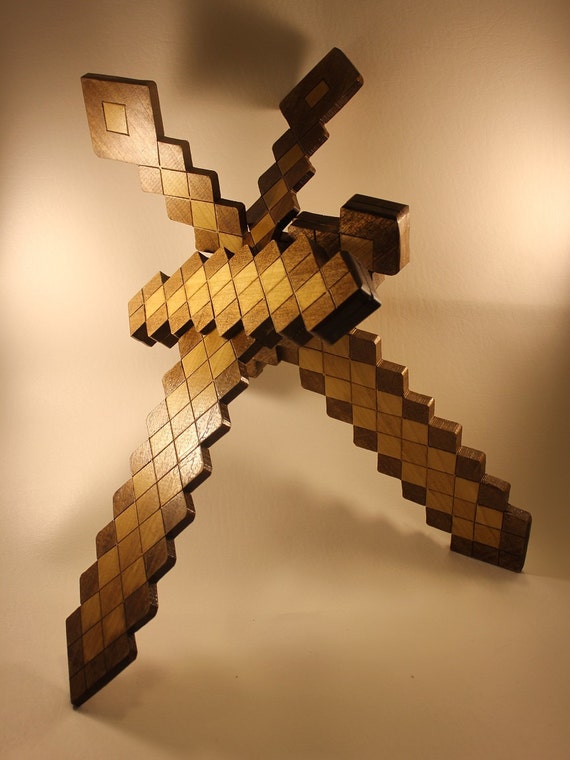 These Wooden Swords would be awesome in any Minecraft themed bedroom. By Fancy Pants Toys.
My son saw these sunglasses while I was putting this post together and immediately went for his wallet, trying to see if he had enough… nope.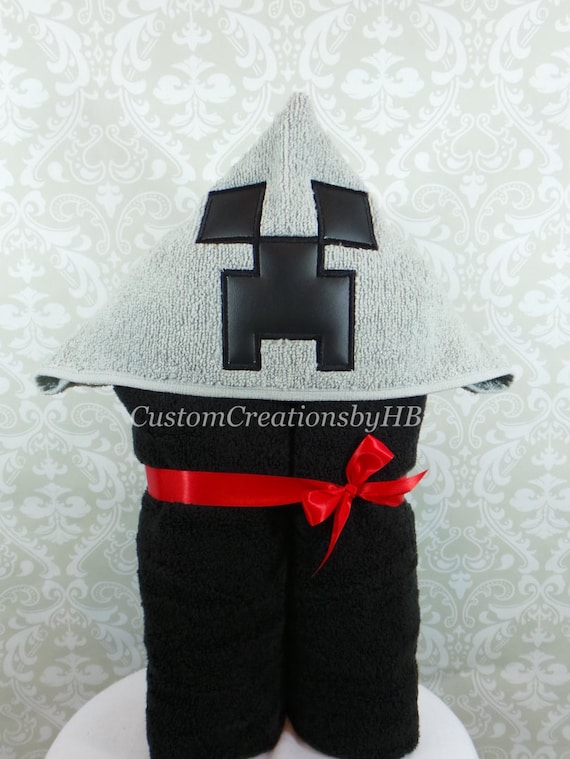 These Hooded Towels by Custom Creations by HB would make a fun gift for any little Minecraft fan.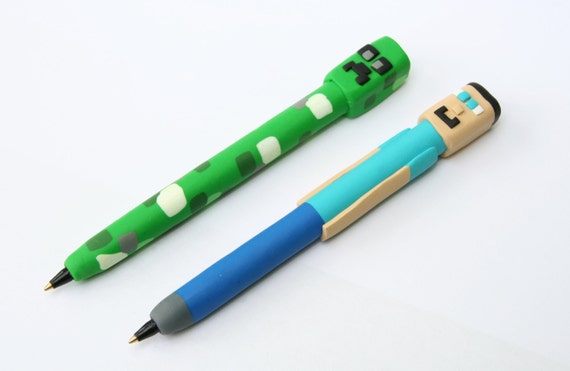 These handmade polymer clay pens are a great gift for under $10 bucks! It's even simple to change the ink too, once it runs out. Bundle this with a journal and you're good to go! By Dizzy Day D
We're surprising my son with this hoodie jacket for his birthday. He'll love it!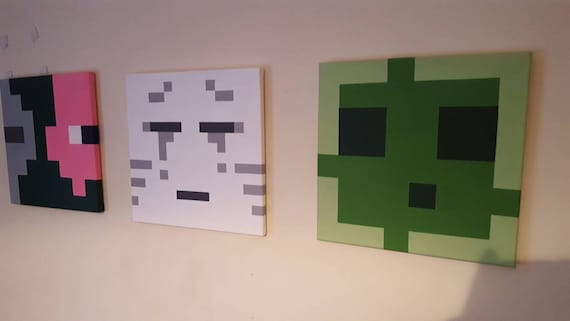 This Canvas Art Set is such a fun way to pull together any Minecraft themed room. By KatzKanvas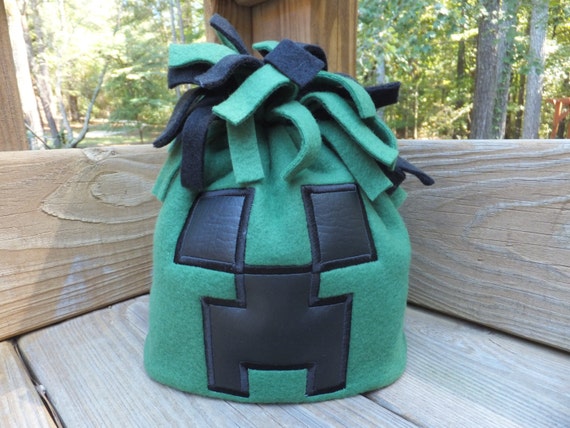 This Creeper Fleece Hat is perfect for warming your little builder all winter long! By TeesPleaseAndMore
Read the hilarious diary of an actual 12 year old Minecraft zombie!! This book gets great reviews!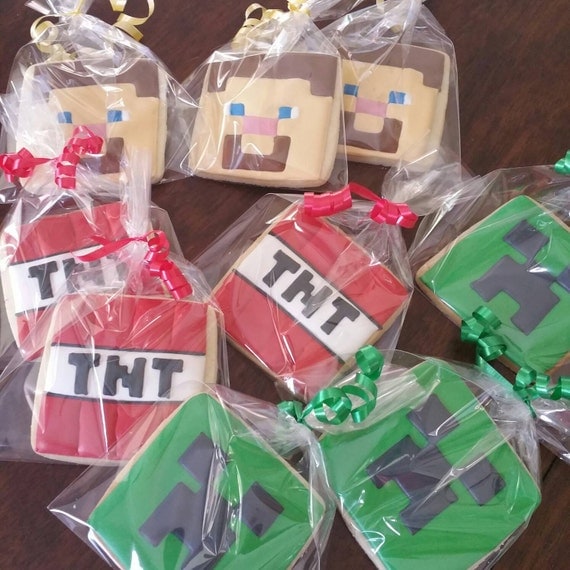 Cookies!! Think parties or party favors. By Ladybug Cakes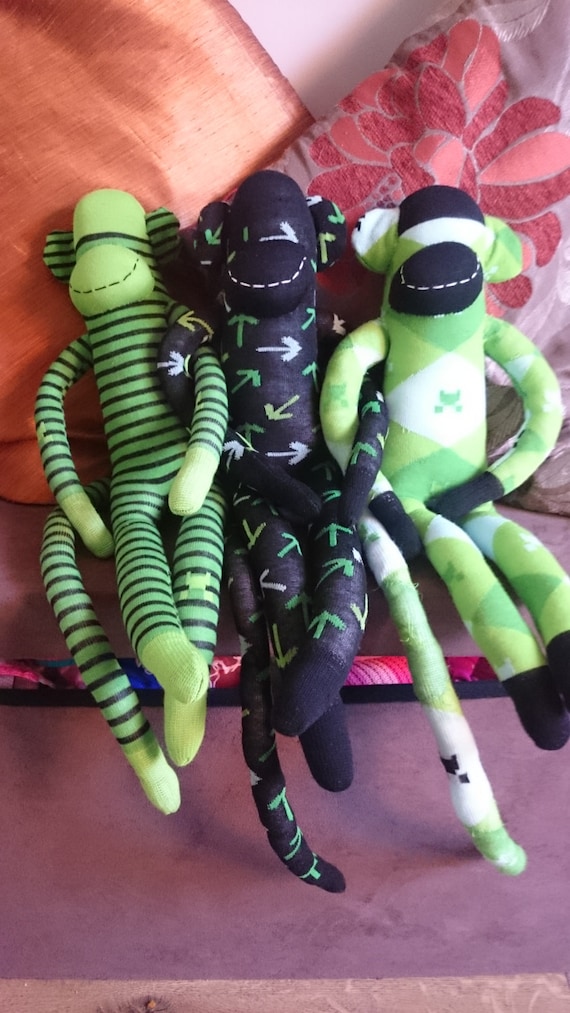 These Sock Monkeys would be fun piled up on a Minecraft themed bed or on a bedroom bookshelf. By The Comfy Geek
The kids can show their Minecraft love at school with this backpack. Reviewers rave about the quality and it's a great price.
Affordable and awesome, these Minecraft Keychains are perfect for a stocking stuffer or any gift. By Nonie's Custom Creations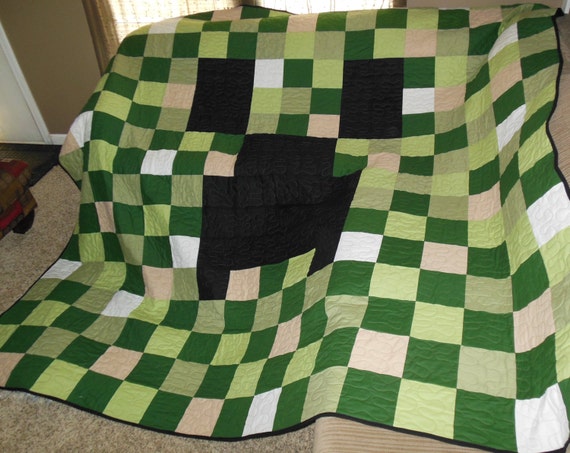 I'm always so impressed by custom quilts. This quilt by Quilts by Brandy is no exception. A classic look that screams "Minecraft!"
Great review AND just $7 bucks… why not?!? This necklace would make a great stocking stuffer or bundle item with a larger Minecraft gift.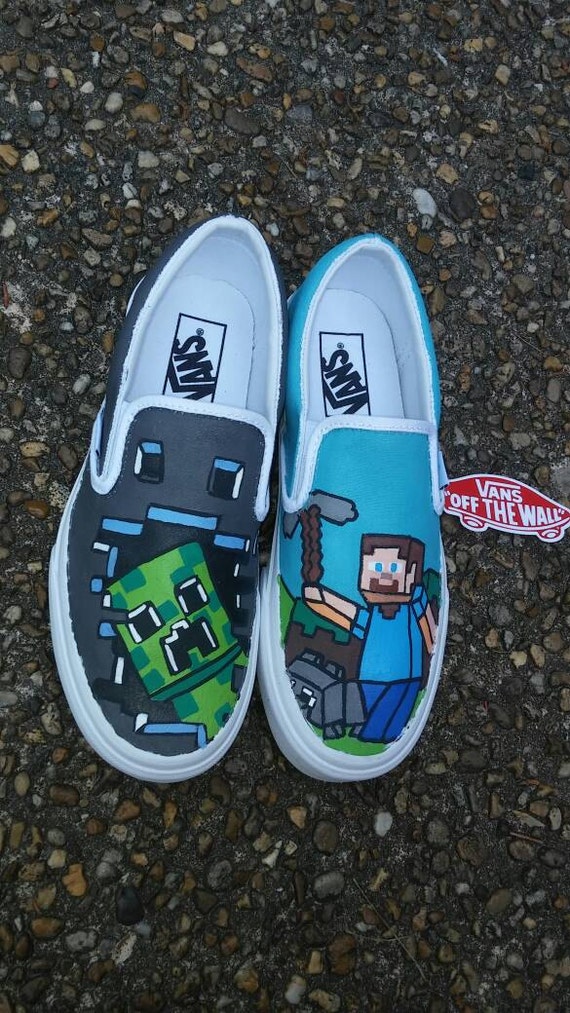 Handprinted Vans Shoes ~ How awesome are these?!?
My son collects these plush! In fact, they're on vacation with us, right now. 🙂 This is a great deal for the set.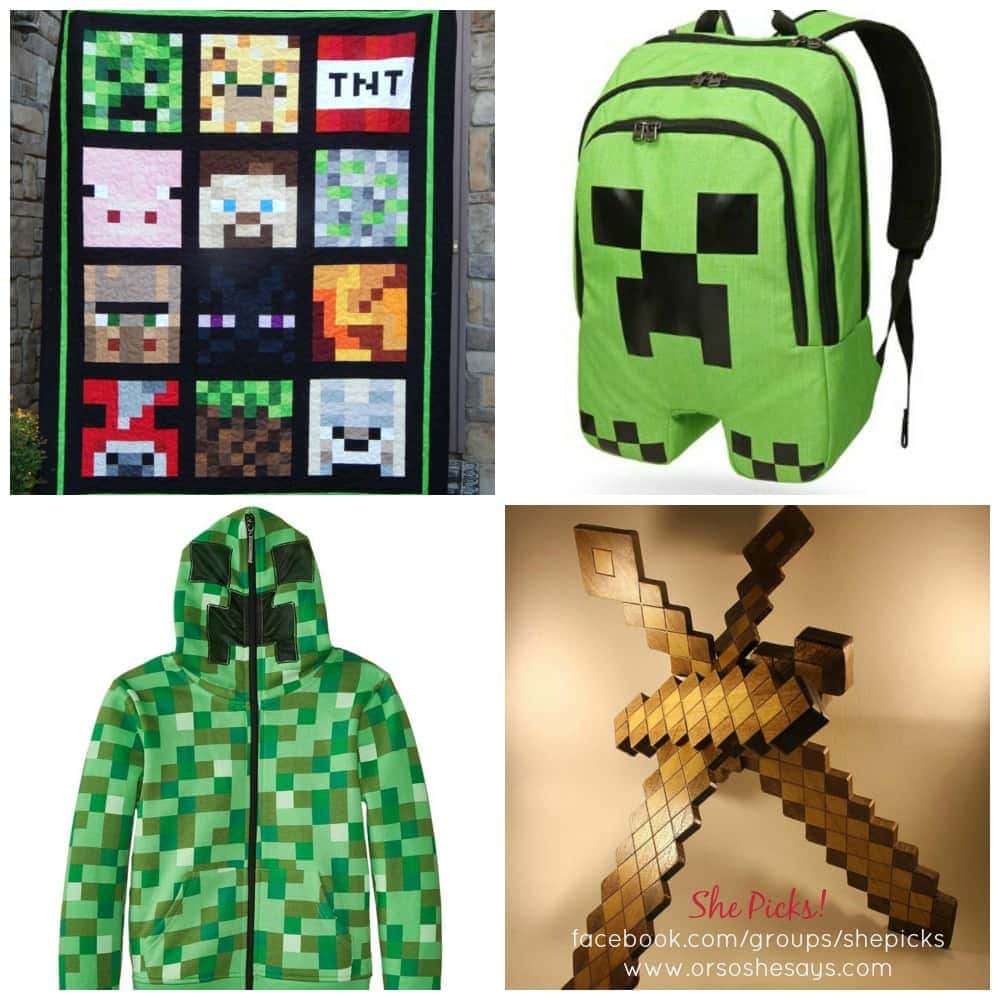 Like this post about Minecraft gifts?? Check out these posts!