Create this simple and beautiful Mother's Day necklace for a meaningful gift!

Hi there! Sierra here, from The Blue Robin Cottage! Can you believe Mother's Day is just around the corner? My kids just love making homemade crafts for Mother's Day. Its always fun to see what they come up with! I'm the type of mom who will proudly wear a noodle necklace and cash in those homemade coupons, and this year I thought (instead of adding to my ever-growing collection of aprons- seriously, I'm obsessed) it would be fun to make a Mother's Day necklace with my kids using painted wood beads. I loved how they turned out and they are so simple to make! Moms, grandmas, Aunts or sisters are sure to adore this fun accessory as a gift. I've even made a necklace card printable you can add to make it look pretty!
So, break out your favorite paint colors and let's get started!
Here's what you'll need to make this adorably cute wood bead necklace:
*Wood Craft Beads- you can purchase these at your local craft store
*Suede cord
*Various acrylic paint colors
*Sealing spray (optional)
*Paint Brushes
*Printable necklace card printed out onto cardstock paper
To keep from smudging the paint on your bead, attach it to another paint brush while you are painting.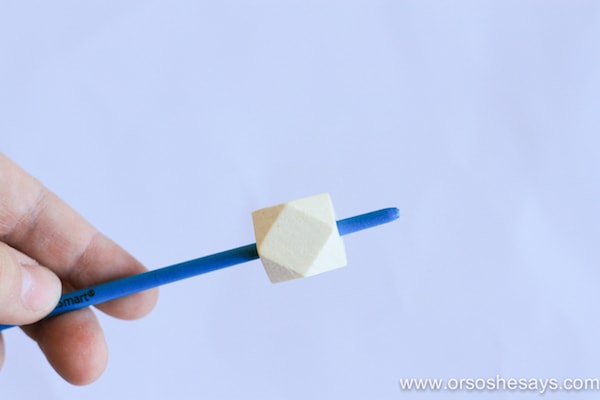 Let your kids paint the beads!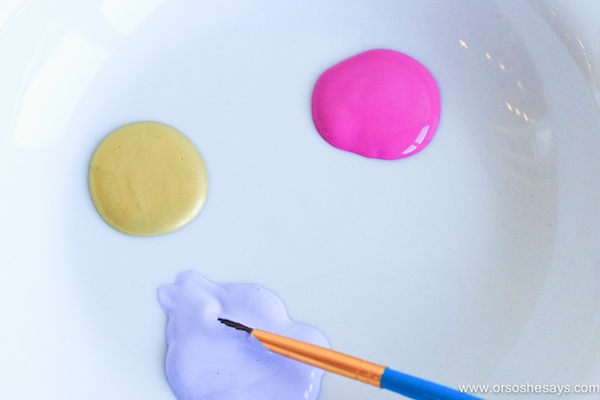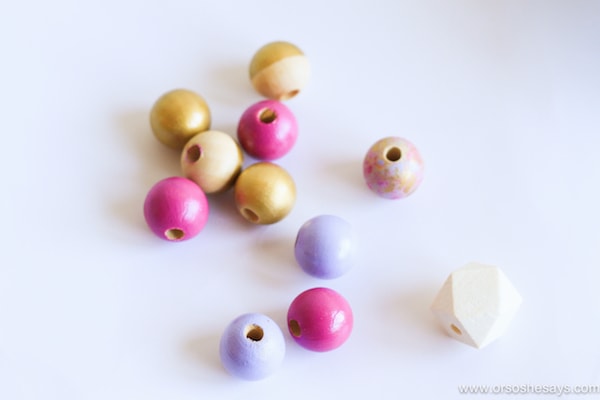 Let dry completely and spray the sealant on it.
Once all the beads are dry, you can help your kids string them onto the suede cord. I did a simple knot at the top but you can also add jewelry hardware, if you prefer.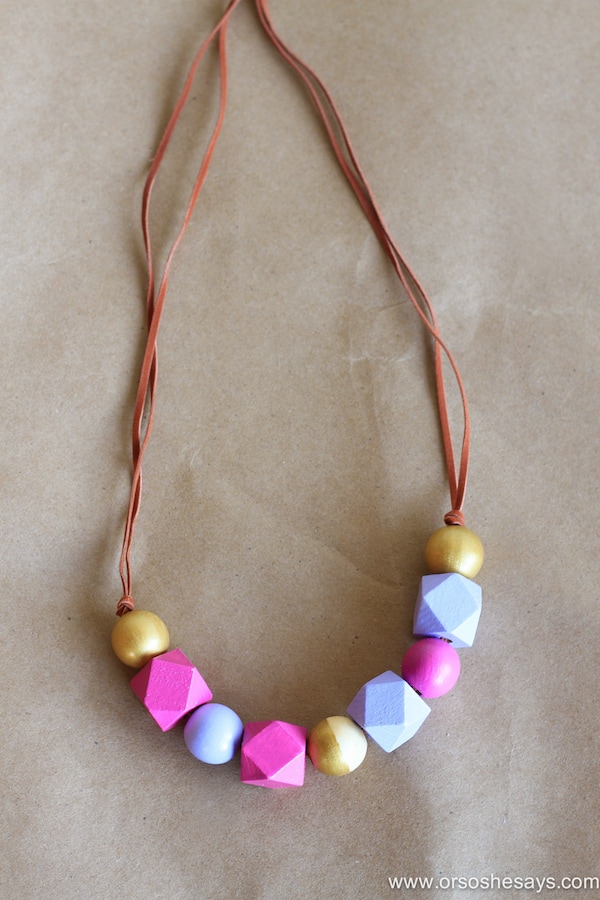 Now just attach your necklace to the necklace card printable with some fun washi tape and you are finished!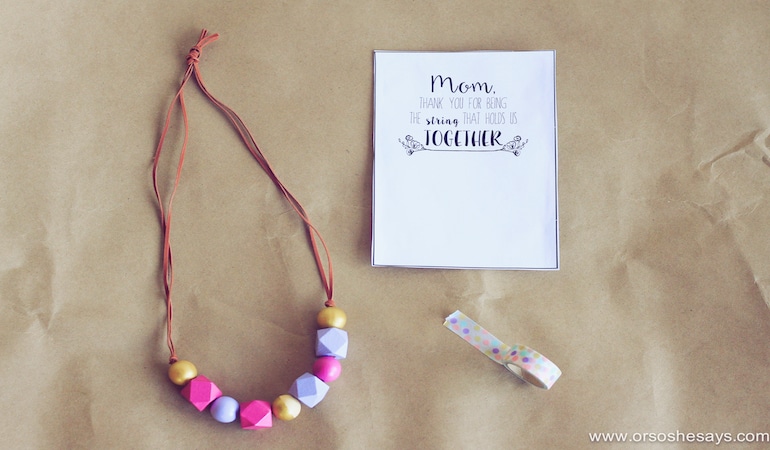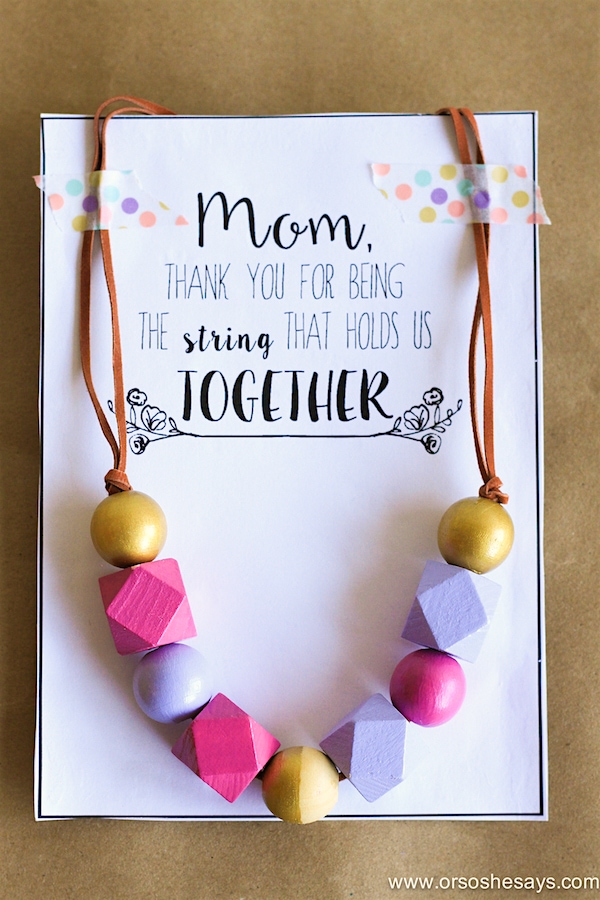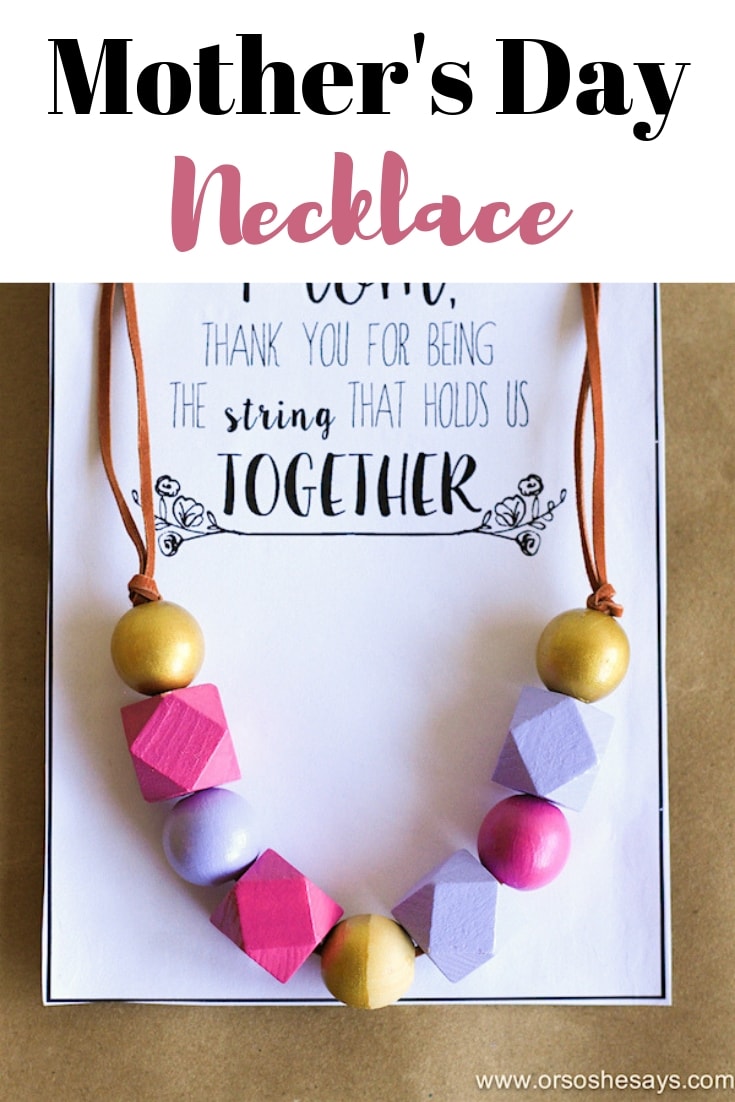 Find more Mother's Day posts below!
Free, Printable Mother's Day Cards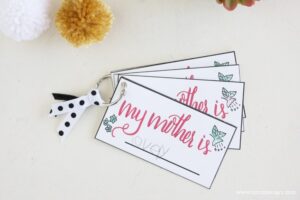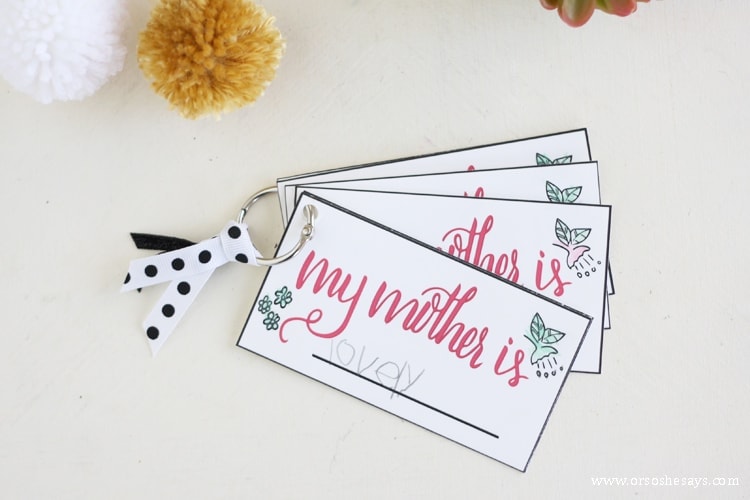 Mother's Day Gift Ideas ~ My Favorite Things 2015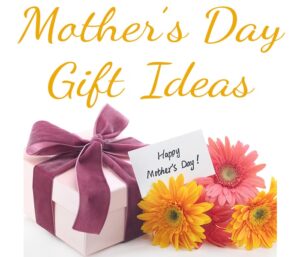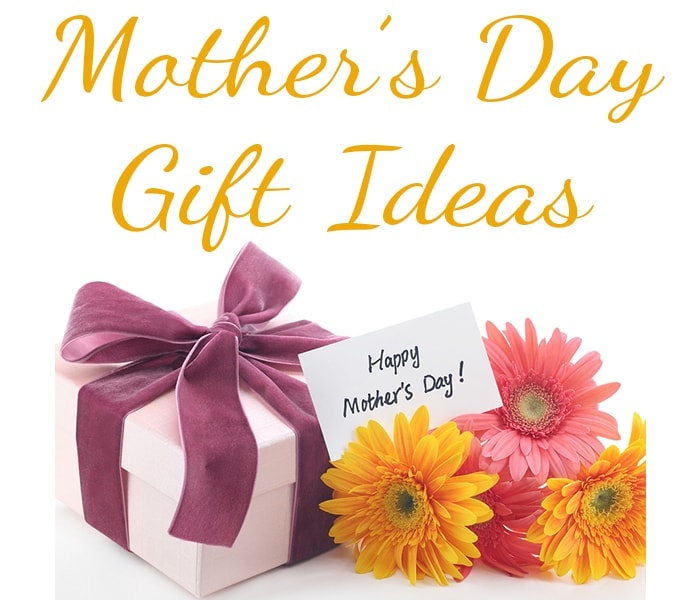 Frittata Muffins and Tropical Yogurt Smoothie ~ Perfect Mother's Day Breakfast!