One of the greatest parts of summertime are all the outdoor get-togethers! Don't you think?? Reunions, BBQs, pool parties, camping trips, church activities, etc. are all what make summers memorable. I actually have a BBQ AND a family reunion coming up this very weekend in fact! 🙂
While planning the menu and sending out invitations are one matter, planning activities is a whole other ball game. What activities can you provide that people won't think are totally lame and will actually participate in? What games would be fun for the kids and the adults? Well look no further! I've found some great outdoor family games all available through Amazon to make your next summer get-together your best yet!

The BEST Outdoor Family Games ~ Great For Reunions, BBQs, or Parties! (she: Mariah)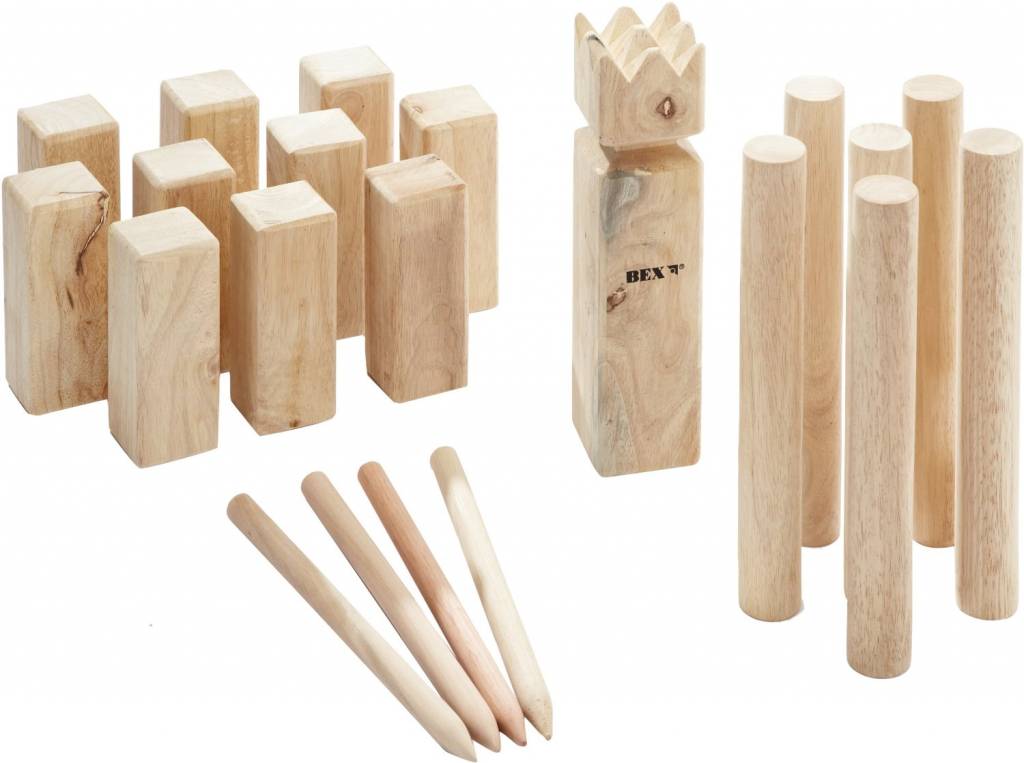 "The Original Kubb Game is made of sustainable, plantation grown, 100% hardwood. It is a well known lawn and beach game not only in Sweden, but throughout Europe. Best lawn, party, beach, camp game ever! If you haven't played it yet, now is the time! Enjoy! Kubb game is official size, weight and quality. This long lasting Kubb game will bring your family and friends years of enjoyment!"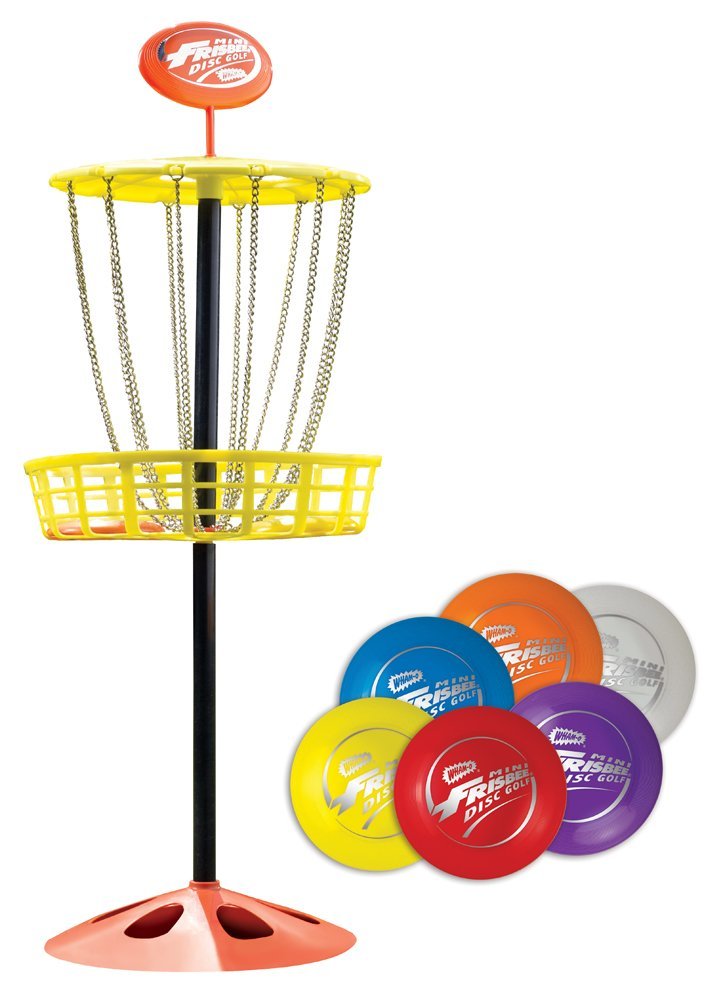 "The Mini Frisbee Golf Disc Game set is the coolest indoor & outdoor toy for kids and adults. You can play at home and work. It is also a great game for events/festivals, contest and more. It is easy to assemble, light weight and very easy to play–you'll be up and playing Frisbee Disc Golf in minutes. Play a Par 3 round of Disc Golf like the Pros with the entire family or play at work. It features six Mini Frisbee Discs and one Frisbee Golf target."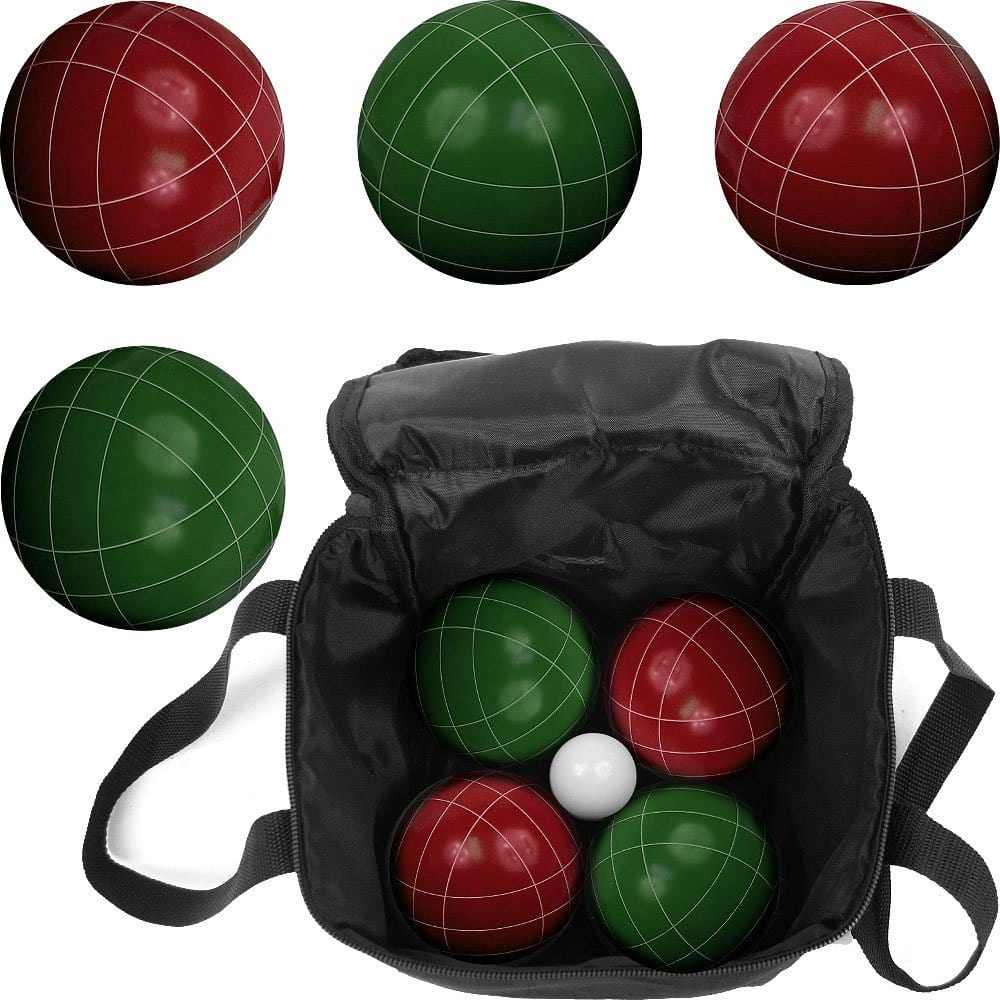 "Bocce is a competitive game that's incredibly popular around the world, designed for all skill levels. Whether you are a serious player, or you're looking for a quality game for the entire family, the Trademark Global Bocce Ball Set has everything you need for a great experience."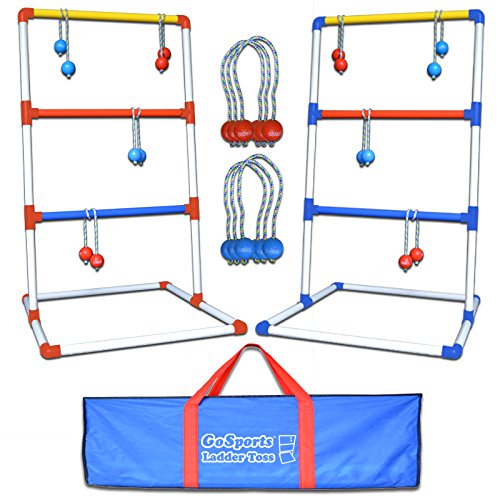 "Whether you are upgrading an old ladder toss set or finally joining the fun, the GoSports Ladder Toss game is the perfect choice. We built this set using premium materials so it will last for years, and we also simplified the assembly so you can be setup and playing within minutes. Our goal is to provide you with the best possible game so you can get out there and have the most possible fun with friends and family."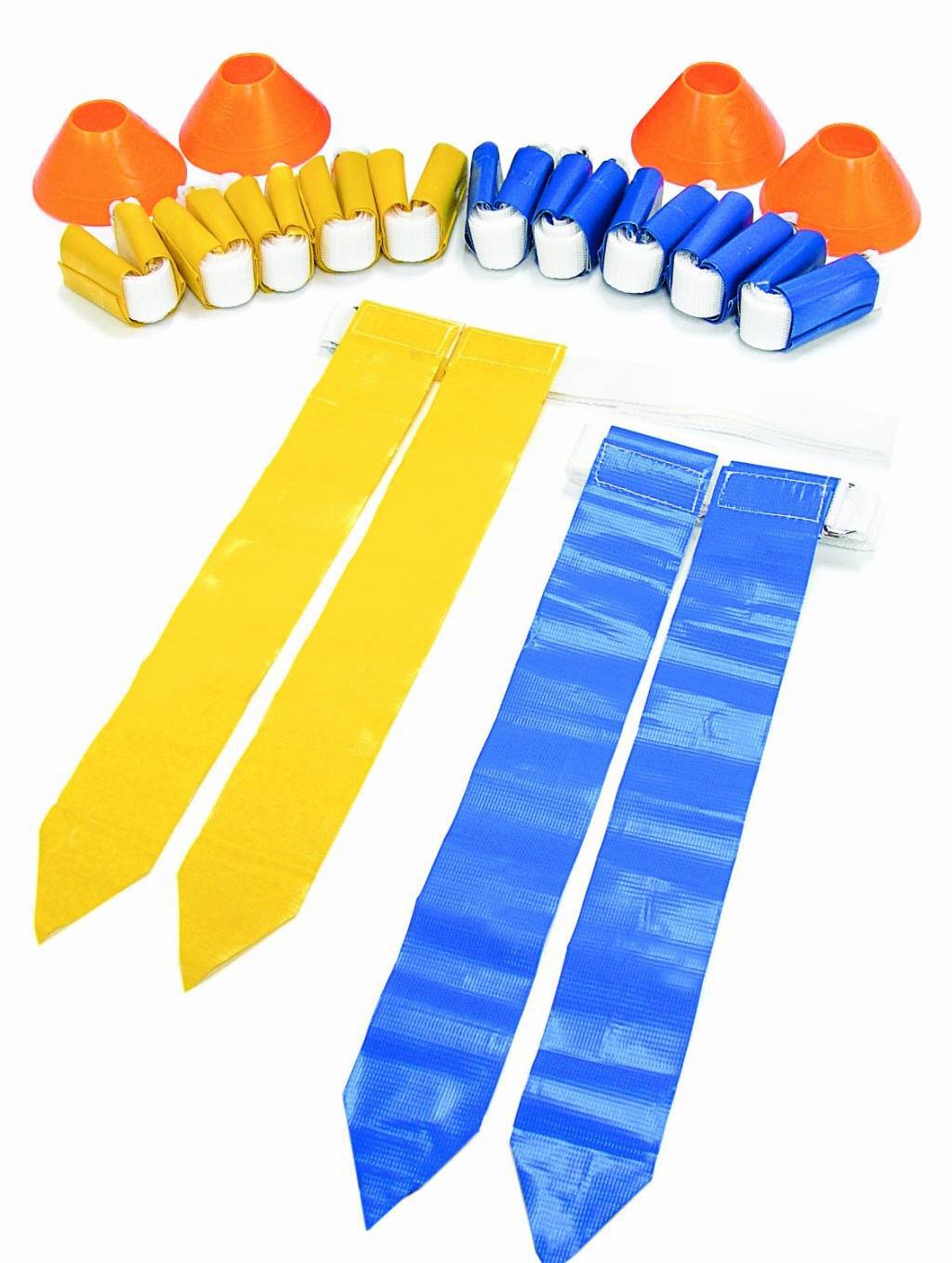 "The 10-Man Flag Football Deluxe Set is perfect for a pick-up game of flag football in the backyard, at the beach or an official game on the turf. The complete flag football set has all the gear you need including belt, flags, cones and flag football rules."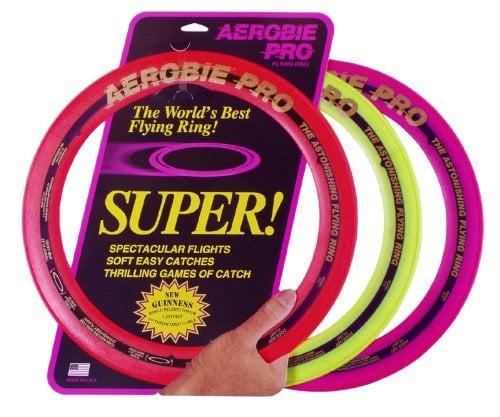 "Our Pro Ring set the Guinness World Record for the farthest throw. This ring features soft rubber edges for comfortable catches and awesome throws. Fun for the entire family!"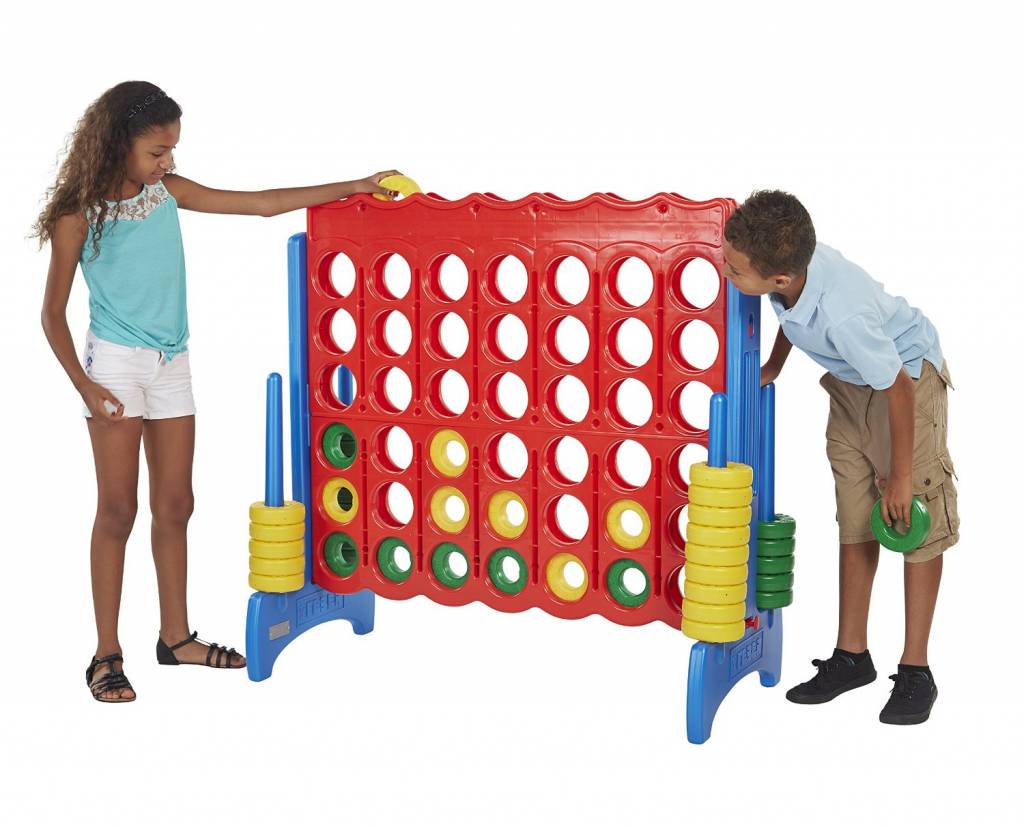 "The classic game of strategy for two or more players made on a bigger scale.Perfect for the family, this large, classic, strategy, ring-dropping game can be played indoors or out. Designed to disassemble for convenient storage. While great for just 2 players, the Mega 4-In-Line is also ideal for championship matches with teams."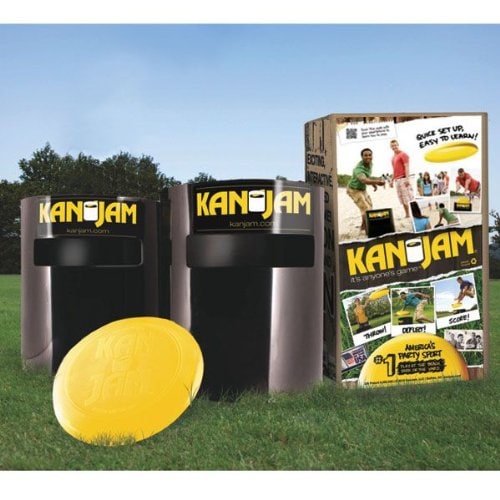 "The KanJam Ultimate Disc Game from Kan Jam is fun, fun, fun, and even more fun. This kit includes everything that you could ever consider needing for an enjoyable game of Kan Jam. Barbecues, tailgates, and other festivities have never been as fun as they are with the KanJam Ultimate Disc Game."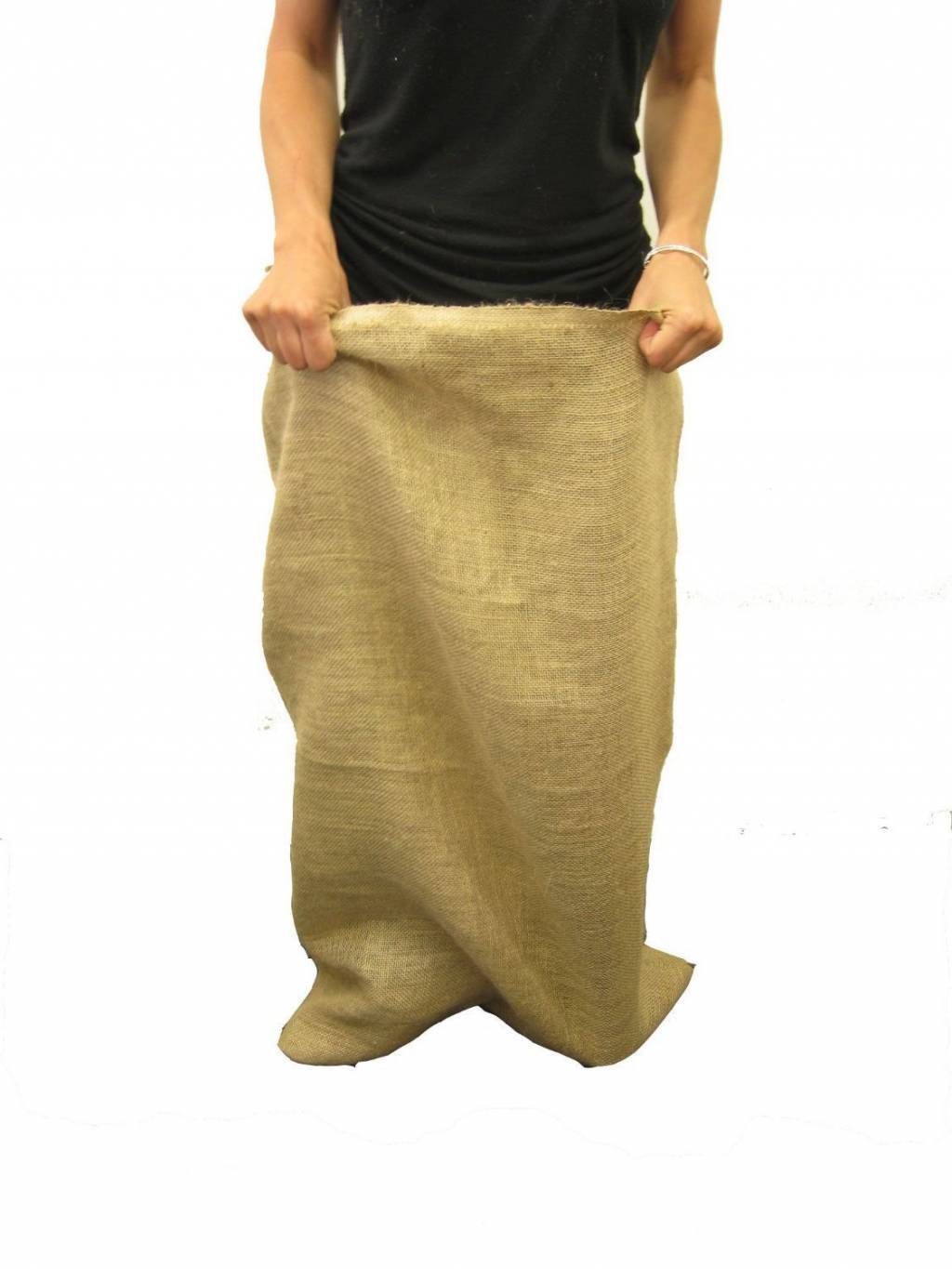 "The sack race or gunny sack race is a competitive game in which participants place both of their legs inside a sack or pillow case that reaches their waist or neck and jump forward from a starting point toward a finish line. The first person to cross the finish line is the winner of the race. These sacks are made with natural jute burlap also known as hessian cloth."
"Slammo is an action packed 2-on-2 game that is similar to volleyball, but with a smaller ball and a circular net. The rules are similar to volleyball where each team has 3 hits to spike the ball into the ankle high circular net. Teams volley back and forth until a team is unable to return the ball to the net. The first team to 21 points win. We engineered an improved design over the competition that provides 100% net coverage and eliminates the hated 'pocket shot'."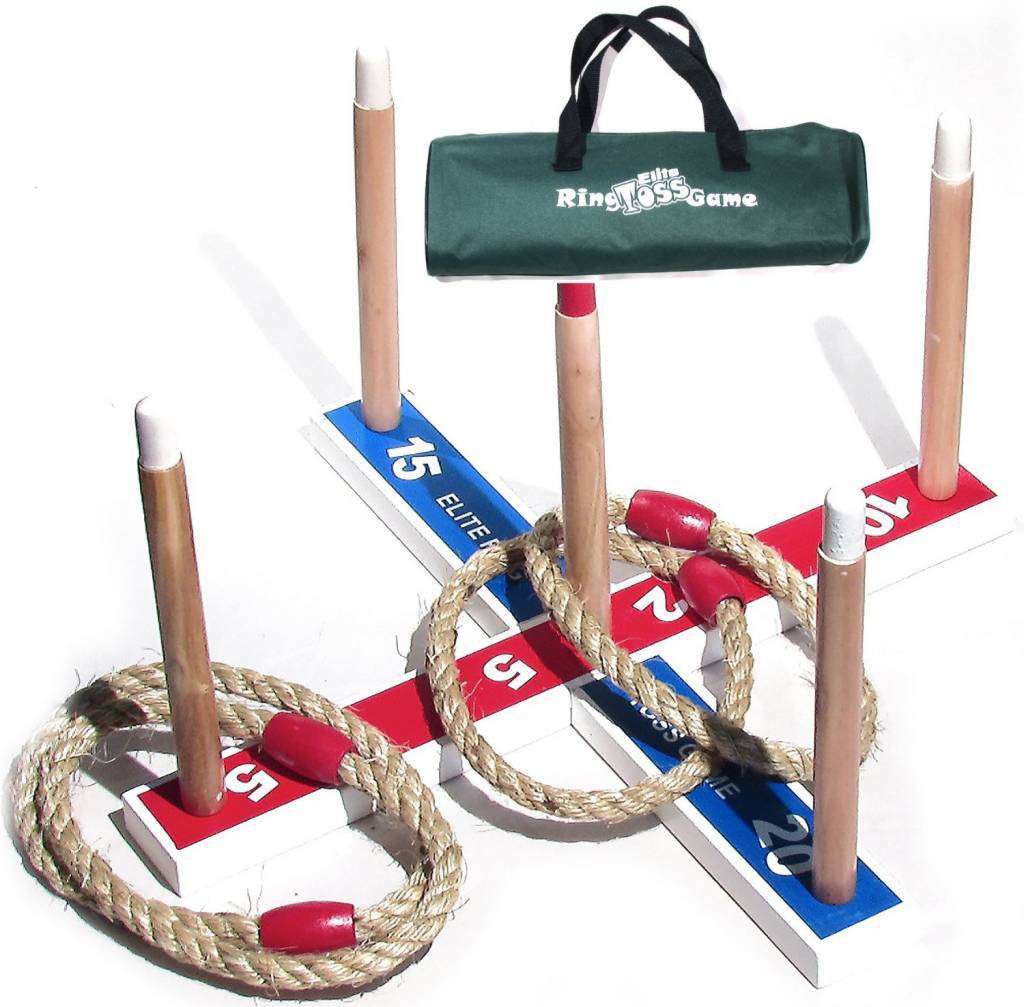 "This Ring Toss Game Has Proved to be Great Fun for All Age Groups – From the Very Young to the Elderly – If You're Wanting to Spend Some Quality Time With the Kids, Indoors or Outdoors, then this is the Ring Toss Set for You."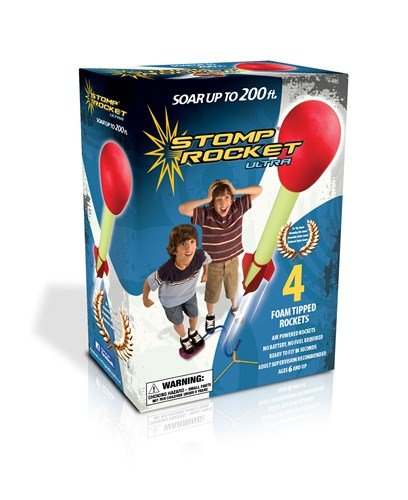 "Stomp on the launch pad and generate a blast of air that propels a rocket 200 ft into the air. Rocket features a rounded nosecone made of foam for safe launches and landings. Kit includes 4 rockets and launch pad."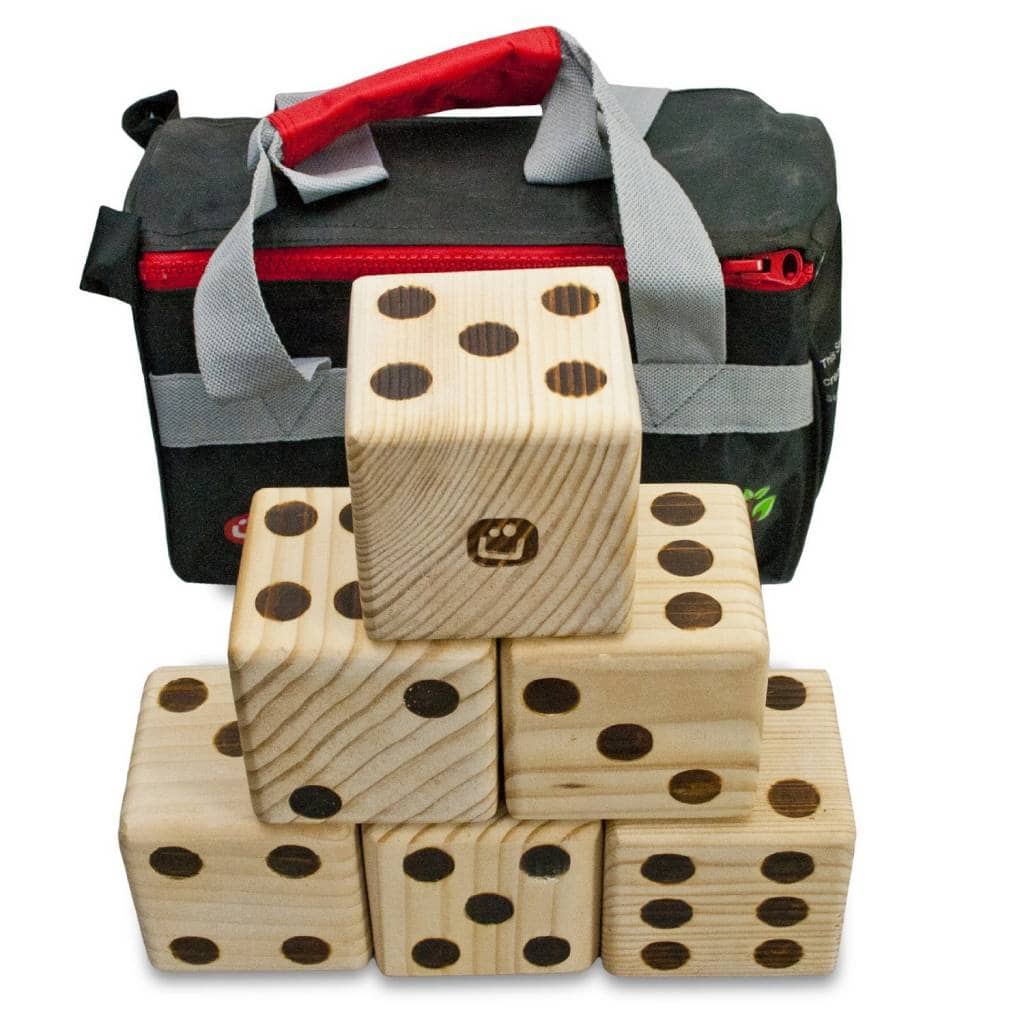 "Have hours of fun play Yahtzee, Farkle, etc. with these GIANT Lawn Dice!"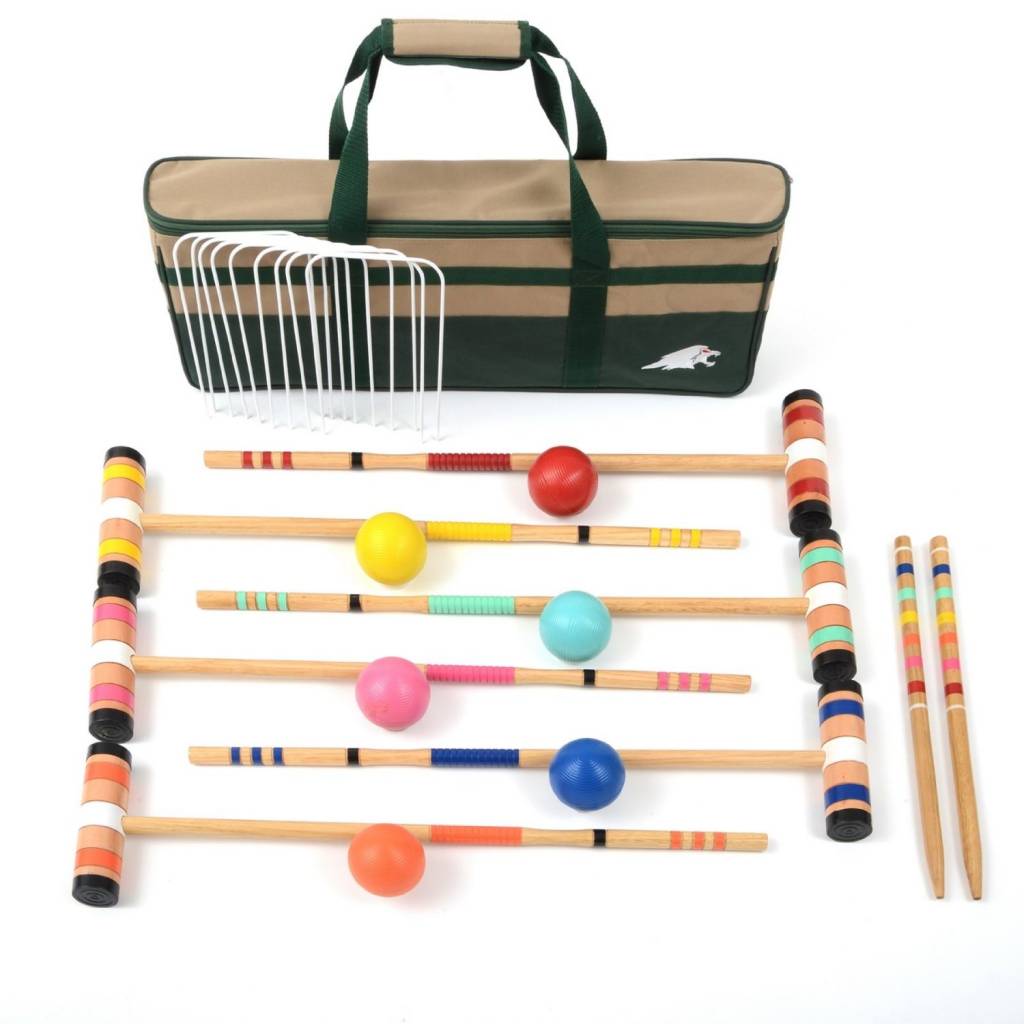 "Croquet. A great game for families of all ages down through the ages. The Lion Sports brings this mid 19th century game into the modern era with the 6 Player 26-Inch Croquet Set. You get everything you need for weekends of backyard competition. Great for all members of the family, croquet combines many skills and encourages friendly competition and a well mowed lawn."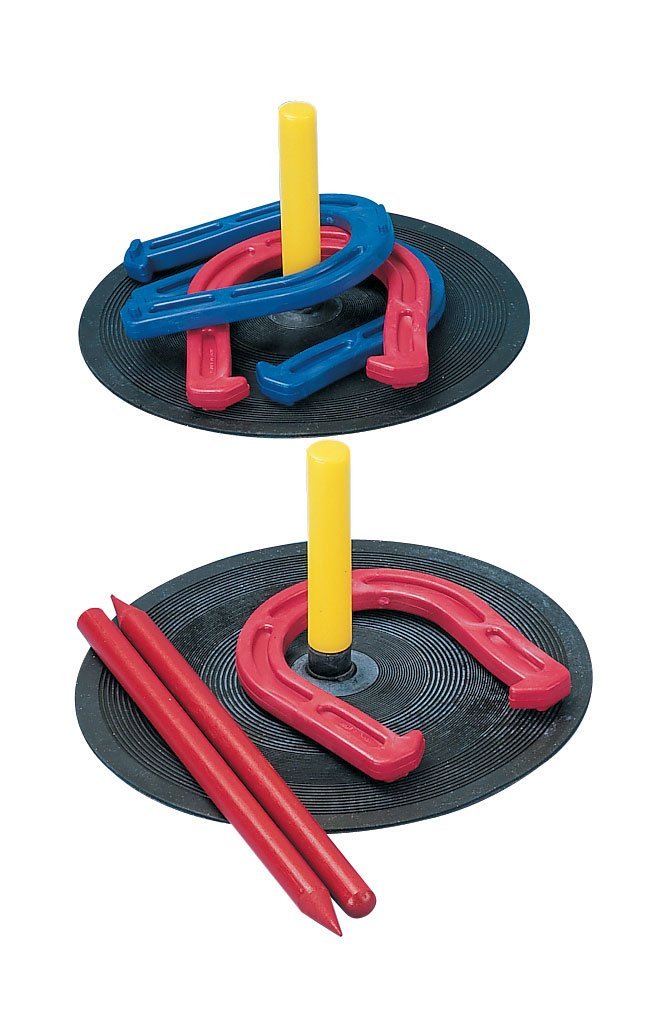 "The Champion Sports Rubber Horseshoe Set is a lighter alternative to steel horseshoe sets. A great test of aim and accuracy, this lawn game is a fun addition to you backyard or P.E. equipment closet. Each set includes 2 rubber mats with stakes and 2 plastic stakes, so you can choose to play indoors or out. The 4 rubber horseshoes come in two different colors for two-player contests."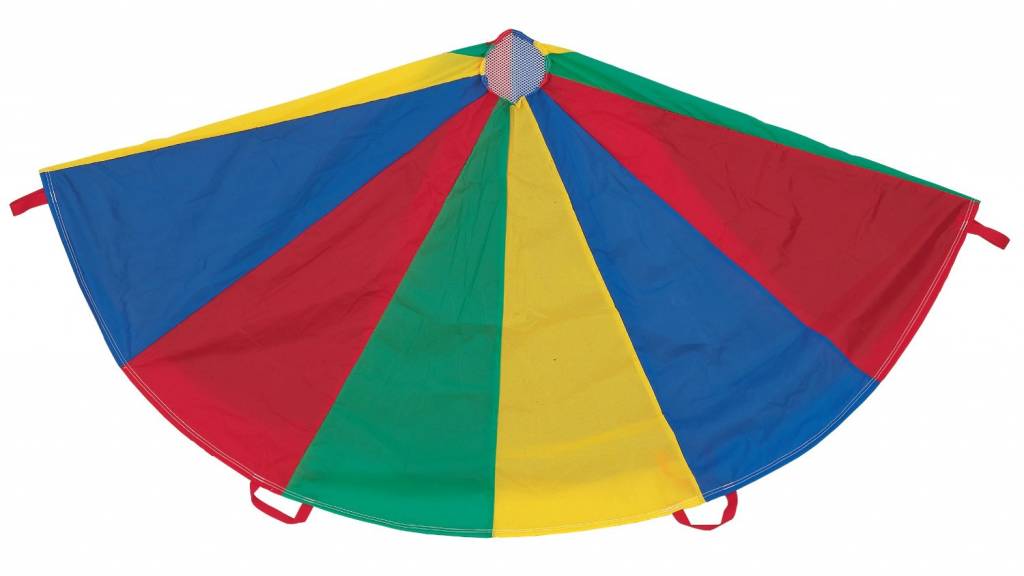 "Multi-colored rip stop nylon material for extra durability. All panels are double stitched for added strength. Reinforced mesh center allows ample air flow and prevents balls from rolling through the middle. Double stitched handles that won't tear or come loose."
"There's a new name in indoor and outdoor games Boochie. Whether you're hanging out in the back yard, or heading to the park or beach, we guarantee you're going have a blast playing this game. There are so many things to love about Boochie: from the active-play element, to the unique 12-sided rolling target, to the amazing variety of throwing challenges packed inside. No two games will ever be the same. Get out and play."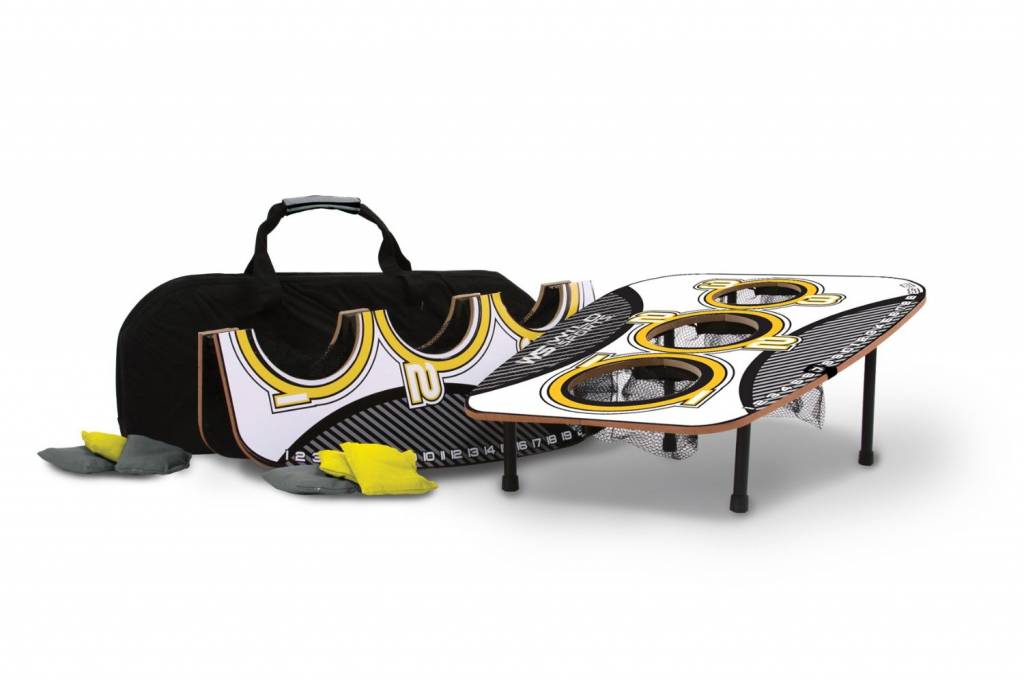 "Take the fun with you with the Wild Sports 3-Hole Bean Bag Toss game! Perfect for tailgates, camping, picnics and backyard fun, this game includes two foldable target boards, six bean bags and a convenient travel bag. Throw the bean bags into the three holes on the target board to score anywhere from one to three points. The player or team with the most points wins."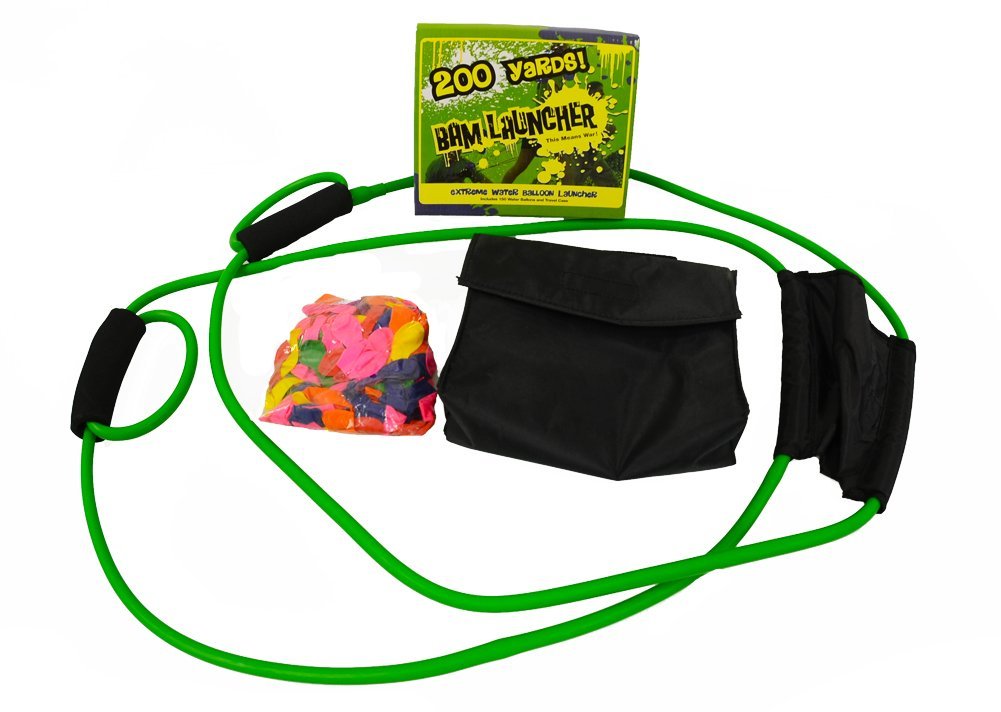 "Water balloon launchers are filled with more than just excitement and adventure, they're filled with grade A adrenaline. You'll win every water balloon fight, dominate snowball fights, amaze with distance and accuracy. You will no longer have to worry about reaching your target or watching your balloons explode before their destination. Water balloon launchers are durable, accurate and have monster distance possibilities."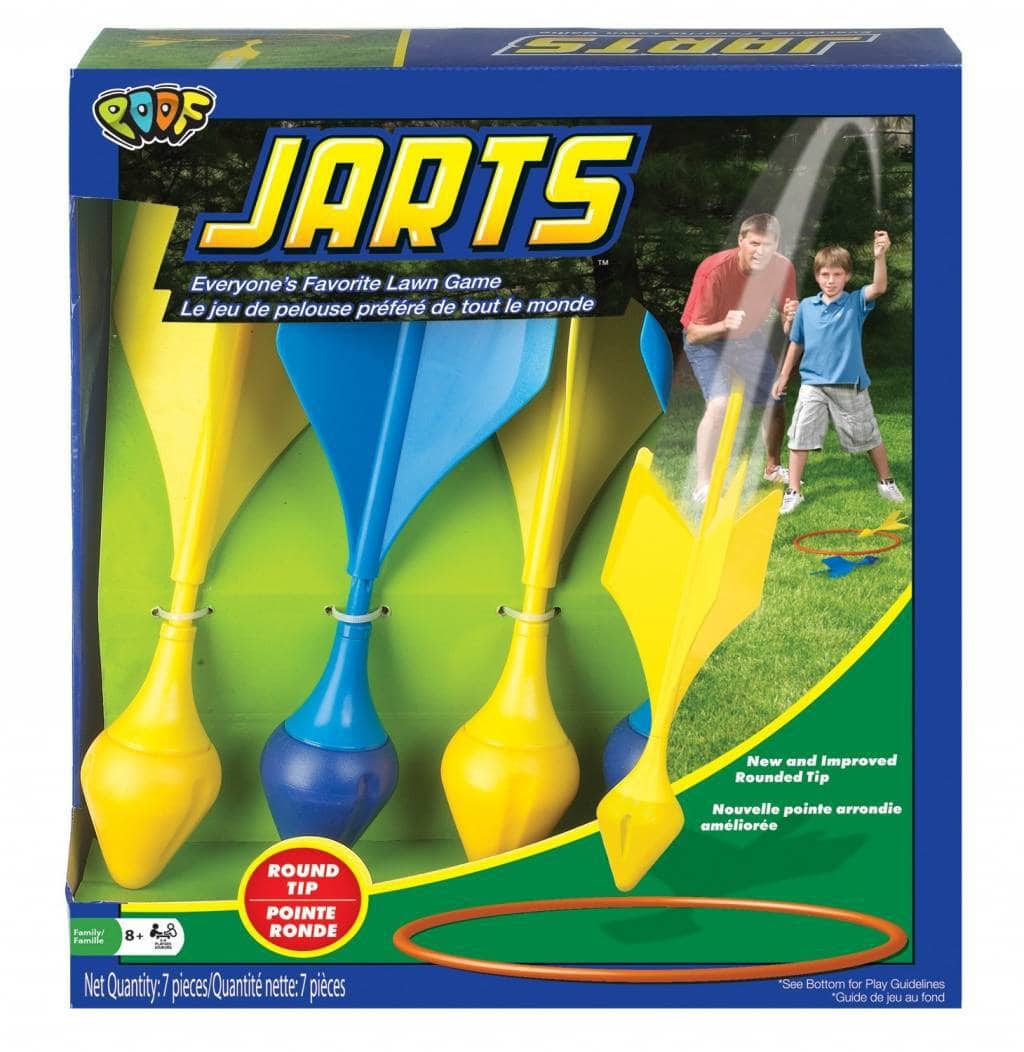 "POOF Jarts Lawn Darts is a safe and fun way to entertain the entire family while getting them out of the house. Test your accuracy with an aerodynamic twist to the classic game of horseshoes that's designed to be played at the park, beach or backyard. During each round, 1 player from each team stands in the "Toss Area" and alternates tossing their 2 colorful Jarts at the target ring. The objective is to be the first team, or player, to score 21 points."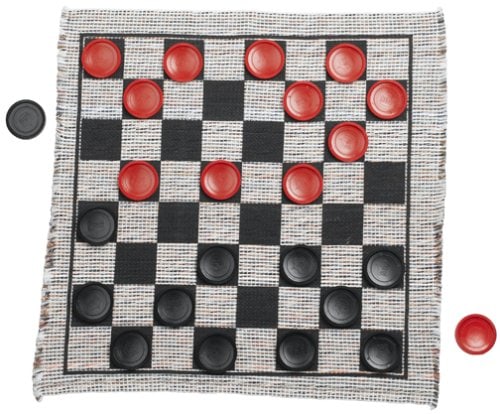 "This unique checker rug with jumbo checkers is ideal for all ages – from young children to older adults. The large vinyl playing pieces (3″ in diameter) are nearly impossible to misplace and they are safe for young children. Ideal as an enjoyable past time! The rug is machine washable…low temperature washing & drying. Jumbo Checker Rug is constructed of synthetic and natural fibers (cotton, polyester/cotton, and possibly wool)."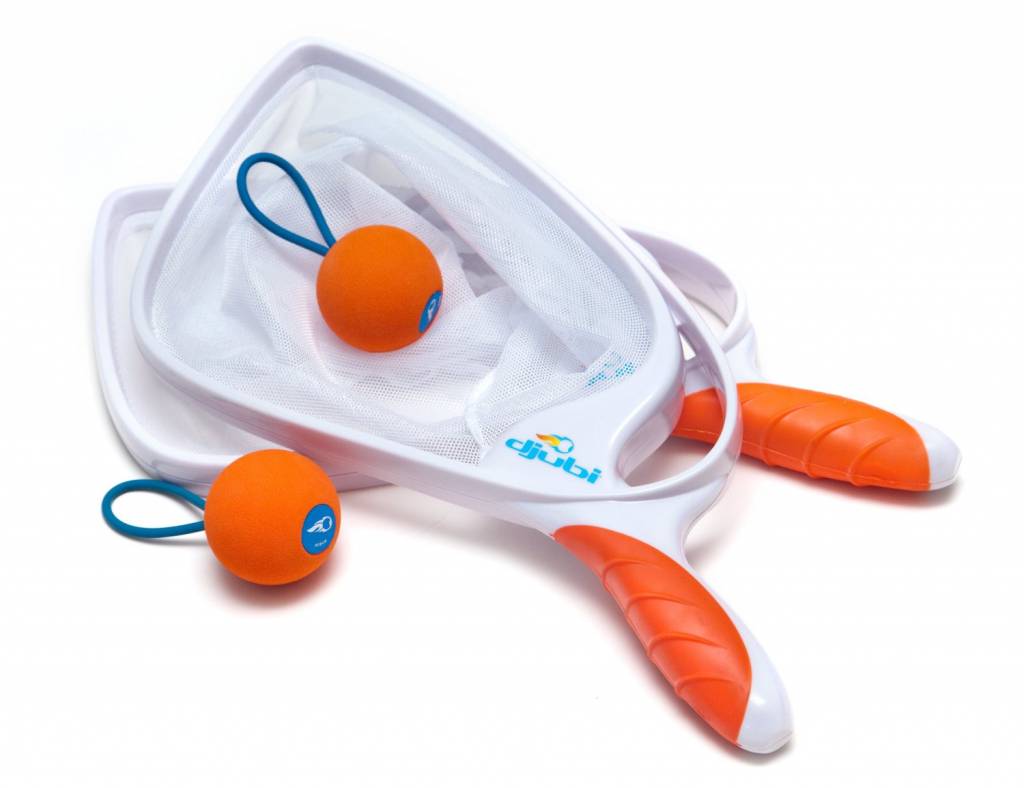 "Djubi Outdoor Ball and Net Game. Lookin for cool games for beach or back yard? Meet Djubi! Djubi (pronounced joo-bee) is a combination slingshot, ball and net that takes the game of catch to a whole new level. Its easy to play. Just grab the racquet, loop the Djubi balls rubber launching loop to the launch hook, pull back and aim. When you let it go, the ball flies through the air at varying degrees of speed, distance and height, depending on the angle and force of the launch. It can easily fly up to 100′!"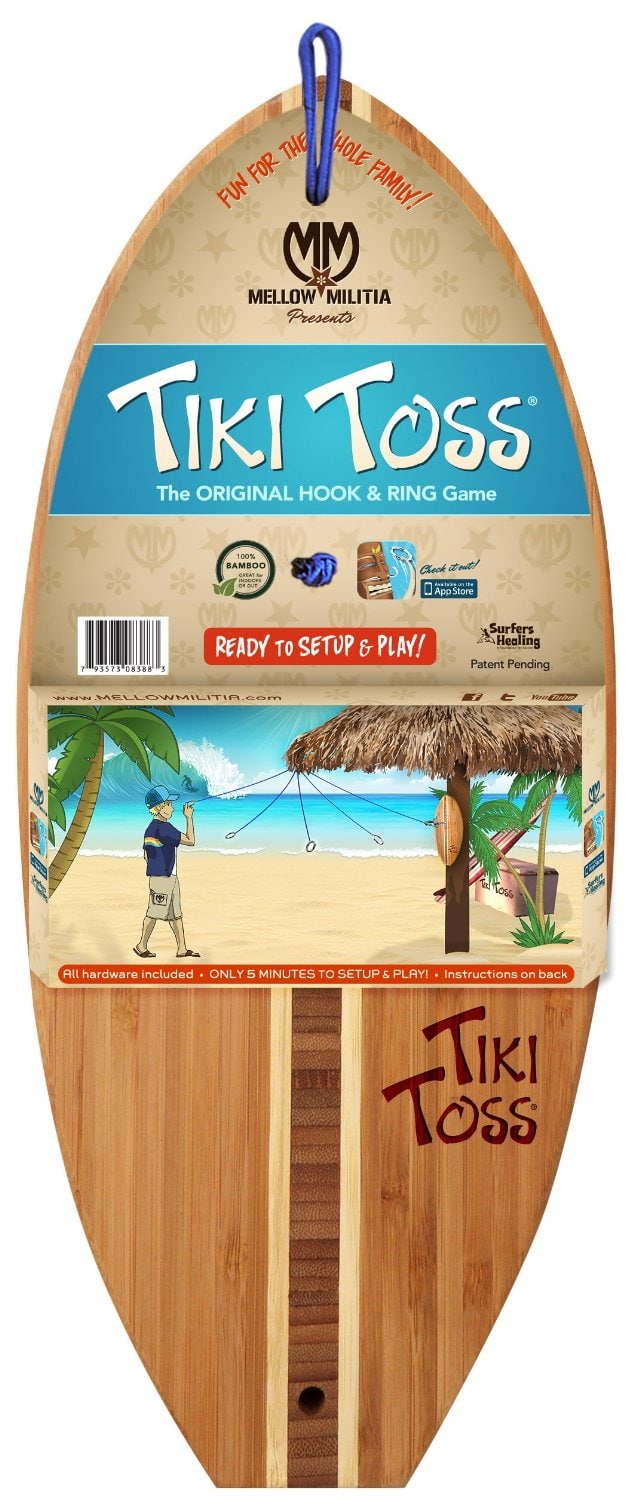 "Bring this classic Island hook-and-ring game home and enjoy endless fun while testing your skills. Great fun for all ages. Crafted from 100% Bamboo, big up the environment & post indoors or out. Get hooked up in a few minutes, all hardware and easy setup instructions included."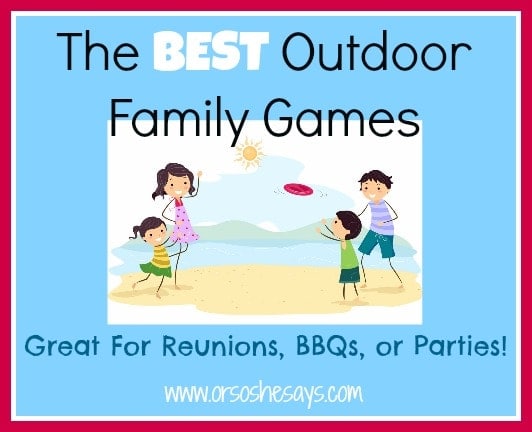 Need more ideas for family fun? Check out these posts on OSSS:
20 Travel Games & Activities for Kids
Builders & Bulldozers ~ A Fun Outdoors Game for the Family
Entertaining Kids Without Electronics – 8 Family Games They Will Love
Recipes, please!! (& great family ideas too.)
Subscribe to get our latest content by email.