I bet you thought I was going to go on a post-election-day rant huh? Nope, not gonna do it. The only mention I am going to make about this whole fiasco of an election cycle is A – I think President Trump's first executive order should be to send everyone in the nation a free bottle of Pepto-Bismol or a dose or two of Valium and B – If Trump's hair-do actually becomes a fashion trend in this country, I really will move to Canada.
But on to more important things…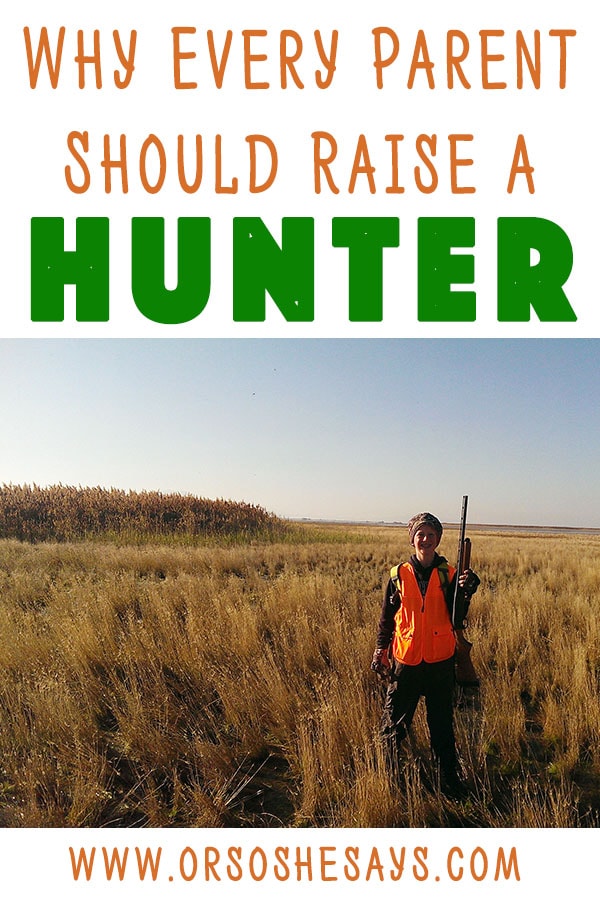 Tyler is my second child. Tyler recently chose to quit soccer. Instead of kicking a round ball through goal-posts he would now rather blast forest and field animals for eatin'. Sure. Why not? Oh, wait – I don't hunt, my father last hunted the year I was born, and my father in law hasn't bagged an animal since I started dating his daughter over 20 years ago. I am the anti-hunter. Don't stand too close to me if you hunt. You may find your skills in this sport severely damaged as a result. I also bought him a airsoft sniper, he loves it. I expect that some of you guys are going to ask where did I get it, read airsoft sniper for sale review deals.
Not that I have anything against hunters, God bless 'em. Why should I have anything against men and women who both have more testosterone than me? Why should I care that they have practical knowledge and survival skills that, when society falls apart, will keep them fat and sassy long after my non-hunting bones have bleached in the sun? Why should I mind that I have never gutted anything bigger than a trout, eaten anything wilder than a Rocky Mountain Oyster, or shot a gun with any bigger caliber than NERF has to offer?
So here I sit in my son's hunter's safety class. With each passing minute he is becoming more of a man than I have ever been. Since starting this class one hour ago, his 11 year beard is now thicker than mine (wouldn't take much), his voice is deeper and has developed a nice country twang, and his regular blue jeans have inexplicably turned into Wranglers before my very eyes. I keep clapping him on the shoulder hoping that some of his new-found manliness rubs off on me.
So since we have traded goalie gloves for guns around here, and since my dreams of having my son support me in my waning years with his soccer earnings are evaporating, it would appear I am going to have to adjust my designs for my child. No biggie, I can see all the positives for his new-found hobby.
In order to make some sense of this sudden passion of his, I have come up with a list of why every parent should raise a hunter.
I can finally use the phrase "go rustle me up some grub" to my boy – I said this to my wife once… I can still taste the lotion that was on the back of her hand.
My grocery budget for meat will decrease substantially! No more buying chicken – I demand pheasant! Beef? Heck no! Bison!
Speaking of meat, my exotic meat food options have just blossomed! Squirrel fritters anyone? Porcupine kebobs? Crow pot pie? Yummers!
Now I actually have a reason to enter a Cabelas. I will just point at my kid in hunter's orange and camo and say "I'm with him."
Simply by association with my son, I can no longer be referred to as a city-slicking poser.
I have a built-in home defense option other than the guns I stuff into my t-shirt (I am talking about my arms people). Nobody want to mess with a family of hunters.
I can have people who know what they're doing in this sport babysit, a-hem, I mean teach my boy how to hone his hunting skills.
Varmints n' Critters will think twice before breaching the perimeter of my home – no more Ninja Mice for this family! (see post on Of Mouse and Dan)
I refuse to have anything on the Thanksgiving table from here on out other than a wild turkey – we are going to go all Pilgrim style 'round here.
I will get to be indirectly responsible for culling the herds of wild animals which would otherwise invade and destroy suburban America.
I have just guaranteed the Republican party will have one more young future voter to call their own.
So now you can see all the upsides to raising a hunter. Creatures of the forest, you have been warned!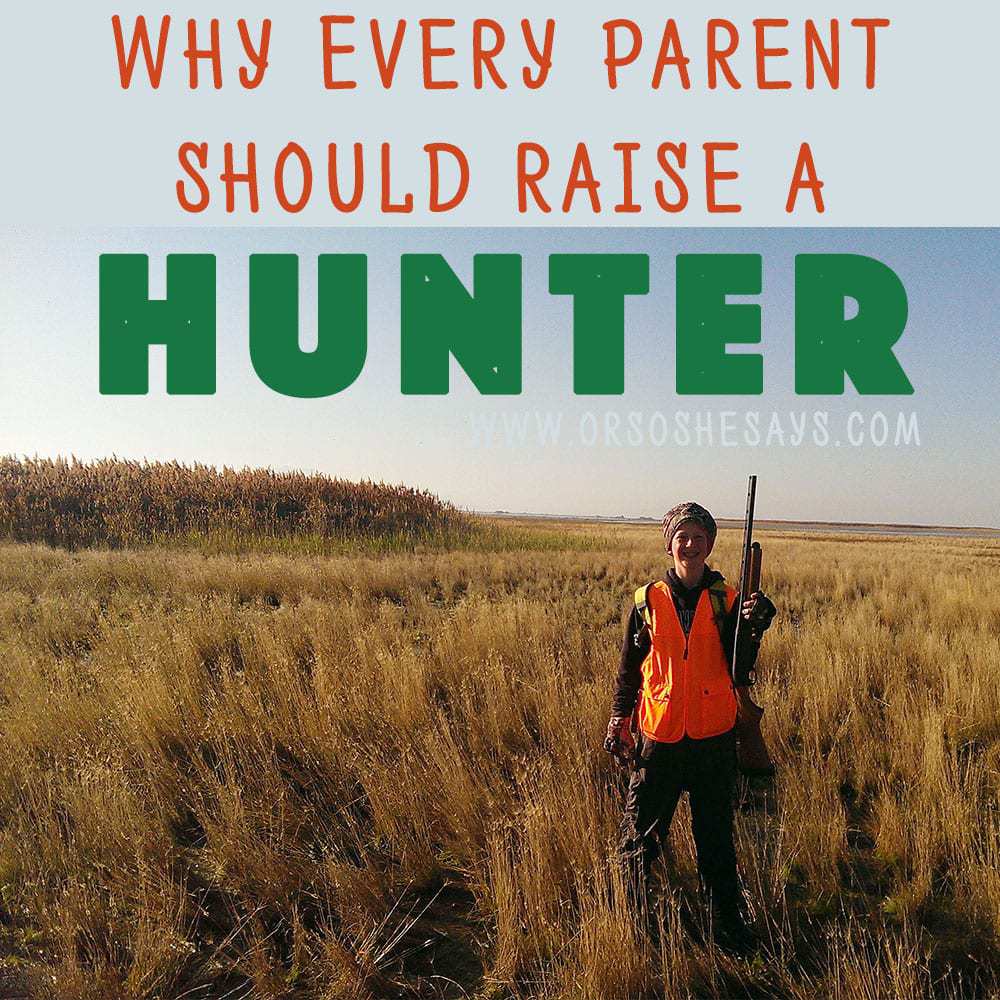 If you enjoyed this post, check out:
24 Truths Learned at Parents University
Save