Hey there! It's Creative Carmella here to share some fun ideas to make the kids' table at Thanksgiving fun! Send the troops out into the yard on a scavenger hunt, and they will find everything you need to decorate! This Thanksgiving kids' table idea is nice because it gets the kids involved, but out of the house. So you can focus on getting all the yummy treats ready for your meal without worrying what they littlest guests are up to.
Before you head outside, you can save and print this scavenger hunt list to get you started! Just right click on the image and save to your computer, print as many as you need. Lots of helpers for this job make it more fun so get everyone involved!
Time to go outside….my little guy obviously loved this part the most!
Here's what we found on our rainy day Fall scavenger hunt…
To make a "table runner" for the kid's table, I used packing paper from the Dollar Tree. I let Liam put the leaves and other things all over the runner… I think he's a pretty great decorator 🙂
And here it is all decorated! Could this get any easier??
Thanks so much for stopping by! I hope you all have a great Thanksgiving!!
For more Kids Thanksgiving Table Ideas, check out this post: Kids Thanksgiving Table Decor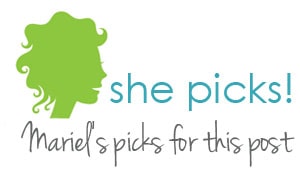 * Speaking of nature, my kids have loved using this book in homeschool! They're always asking to do Nature Study so I'll let them use it. If you have a nature lover or explorer, it would make a great gift.
* Do your little ones love to help in the yard too?? My kids would love having their very own rake to clean up the leaves, and these ones are super cute! A bundle idea would be to pair it with the nature book, shared above. 🙂
* Ooooh, and how cool is this leaf blower for kids?!? All three of these picks would pair together perfectly!
A FEW LAST IMPORTANT THINGS:
* Make sure to follow OSSS on Facebook, where I'll be sharing deals all the time! Also, don't forget… the last week in November is the kick off of She Picks (Mariel's Picks for Christmas), the most popular OSSS series of the year!
* While you're waiting for She Picks! to start, be sure to check out Gift Idea Central to check out all the gift ideas previously shared on the blog… you'll find ideas for EVERYONE on your list!
* ONE LAST THING… make sure you get my exclusive coupon book, for even MORE savings from my favorite online shops! Over 30 coupons in the book! And, it's totally free. Click here: Holiday HotList Coupon Book