Hello there, Or So She Says readers! My name is Melissa, but you can me Mel. I blog over at So Festive!, a blog featuring all sorts of simple ideas to make your holidays, parties, and life more festive. My favorite job is being a wife and mom, but in my spare time, you can be sure that I'll choose doing festive things over dusting mopboards.
I'm super excited to be a new holidays and party contributor here. My entire goal is to share real ideas for real people and inspire you to make life more festive. Because life is to be enjoyed, right? I'll show you how, simply. But first, let me say this. Celebrating does require SOME effort. I try to do things simply and cheaply, but it still takes some time and energy. But it's worth it, in my opinion. Who wouldn't love an endless budget for party supplies? I have to be really careful not to pick up a party supply every time I'm at the store. I certainly don't have an endless budget, nor do I always have the time to run to the store to get a last-minute supply. And heaven knows half of my festive ideas come about 15 minutes before the party starts. So I have to improvise. You'd be surprised at how many things you can do with the stuff you already have. My post for today is all about that: using up something you probably have in your craft drawer. Or room. (Whatever type of person you are.)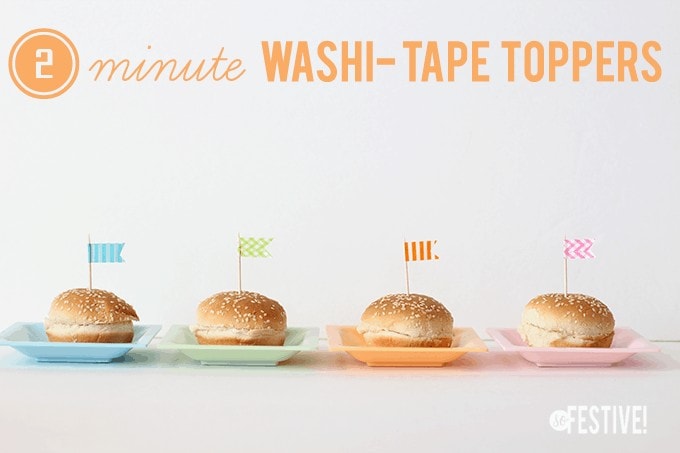 Here's how you can make 2-Minute Washi Tape Toppers. All you need is: washi tape and toothpicks.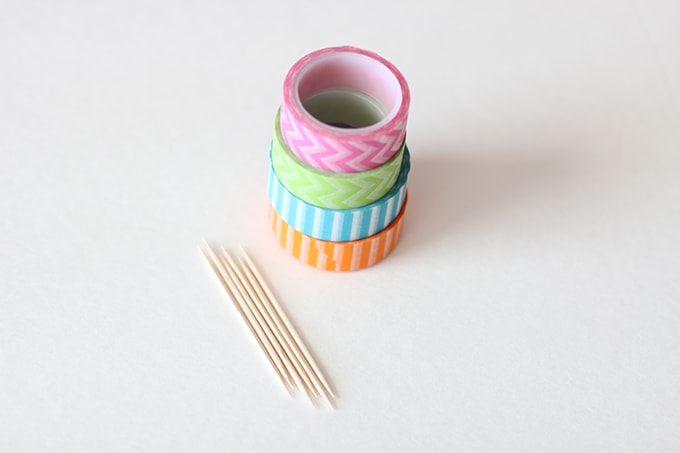 To make your washi-tape toppers, simply cut a piece of tape about 2 inches long. Wrap it around the toothpick, near the top, making sure the sides are lined up.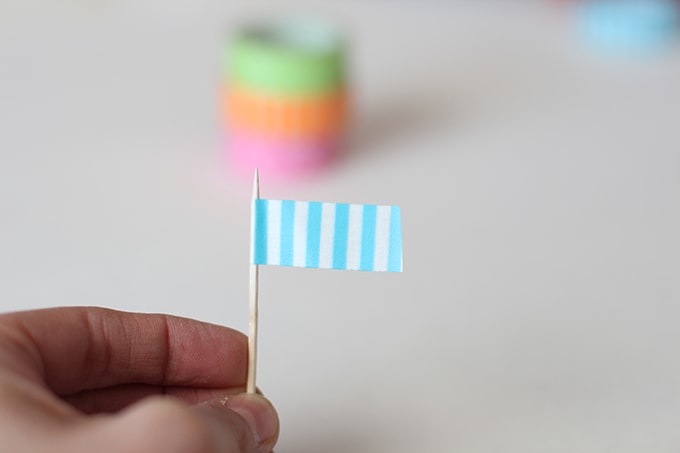 You can leave it as is, but I think it looks better if you cut a triangle out of the end.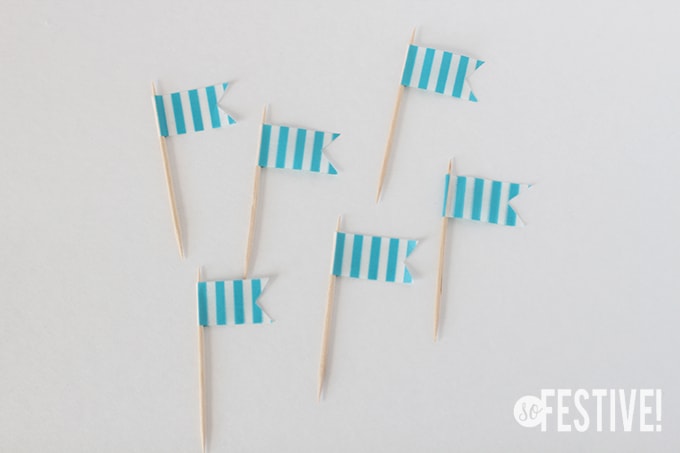 That's it! Repeat until you have enough. Try a variety of colors!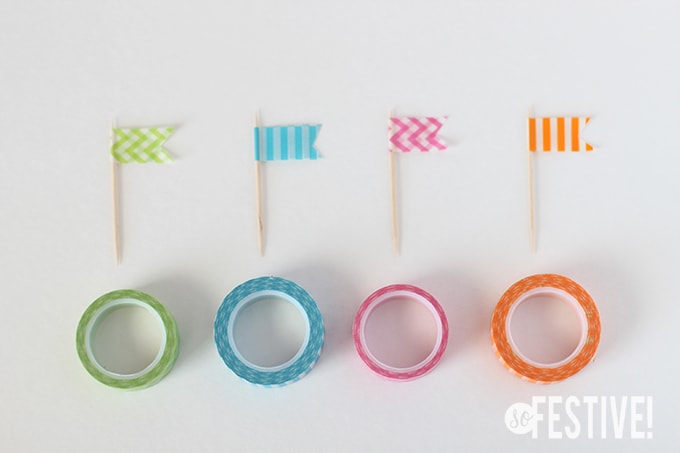 We recently used them for our Slider Party to top hamburgers, but the possibilities are endless for these babies.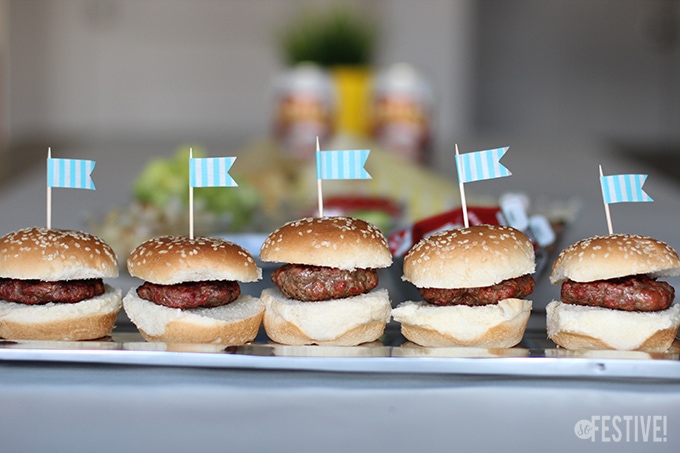 You can find more details of our Slider Party over at So Festive! . A few other DIY holiday and party ideas on the cheap you might like are: DIY Chalkboard Place Settings and A Birthday Banner! , plus Family Friendly last minute Easter Ideas!