Get a free Fish Valentine printable today, and use it for all the Goldfish and Swedish Fish lovin' kiddos you know!
Besides my kids being obsessed with Capri Suns (see Valentine printable for those), my kids could eat Goldfish Crackers all day long. I'll buy goldfish crackers for my baby to munch on in church, and before Sunday even comes, my older kids have found the stash and they're completely gone. So that's why I created this Goldfish Valentine printable for you! Oh, and also gone, mine and Dan's private stash of beef jerky and Whatchamacallits.
Did you see my cutie-patooie-non-goldfish-stealing-baby-Ben on Instagram the other day? Oh… he's awesome. This is him, hanging out in his sister's dollhouse… P.S. just noticed that this very dollhouse is on sale on Zulily today!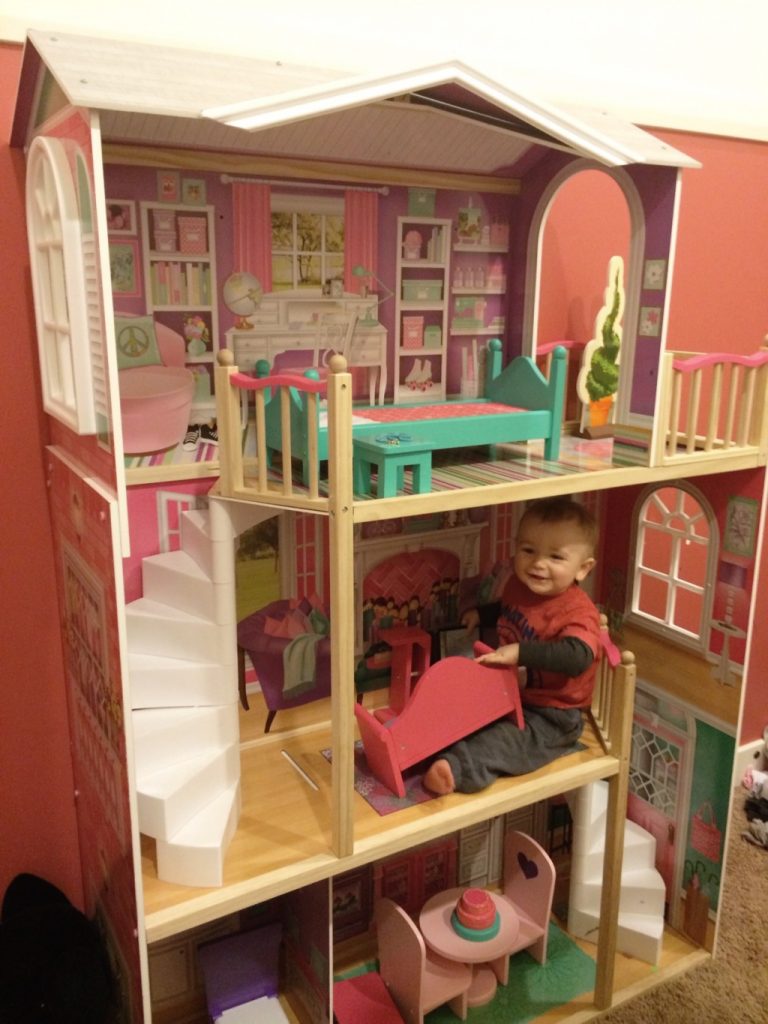 Back to Goldfish, they are definitely another Valentine that my kids would LOVE to get from OR give to friends. How about another printable?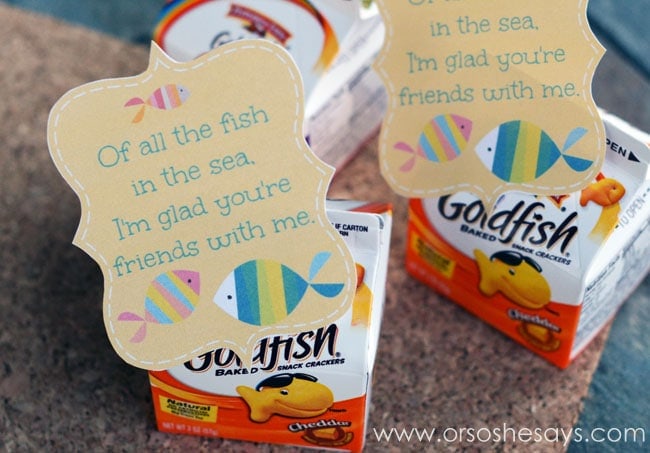 Fish Valentine Printable (you could also do this with Swedish fish!):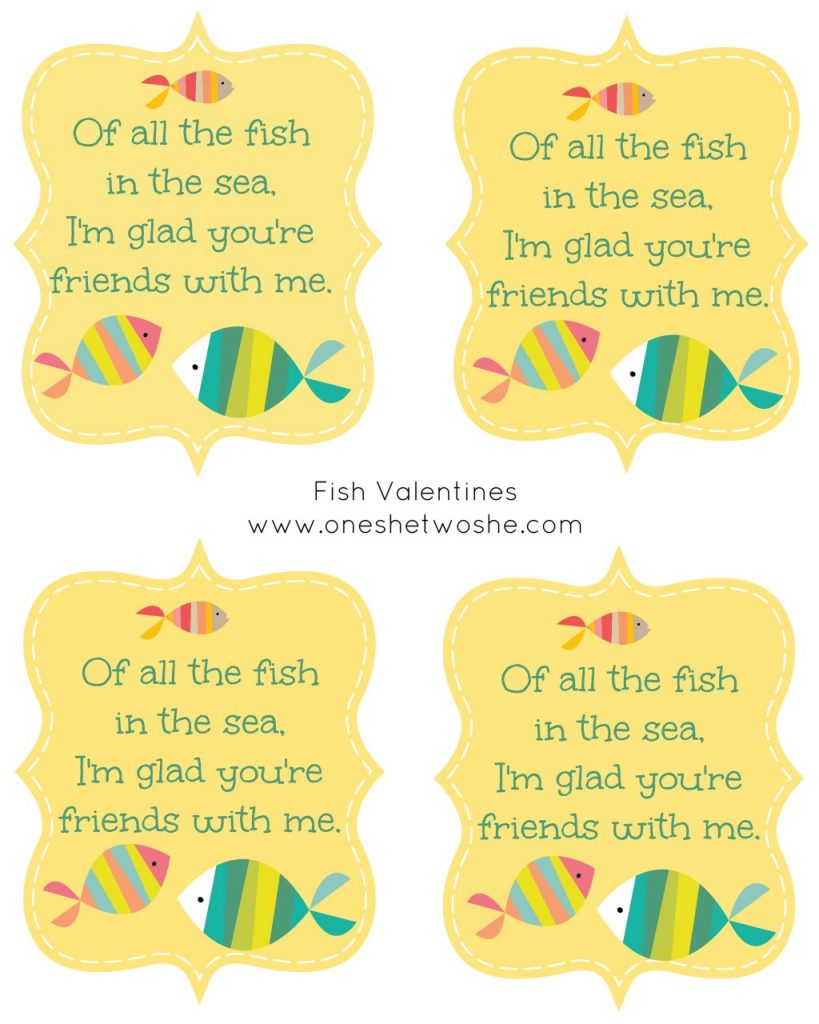 Fish Valentines Printable ~ Click Here to Download ~ For Personal Use Only
For more free Valentine's Day printables, check out these posts: Our Mad Libs Love Story, 'You're So Sharp' Valentine, 'You Are My Sunshine' Valentine, Valentines Printables for Lovers and Valentine's Day Family Tradition.