Our Come Follow Me Primary Talks for April are based on the new Come Follow Me curriculum. Make speaking in Primary easy with printable templates coordinating with specific Sunday lesson topics! Each talk is age appropriate and easy to read and understand.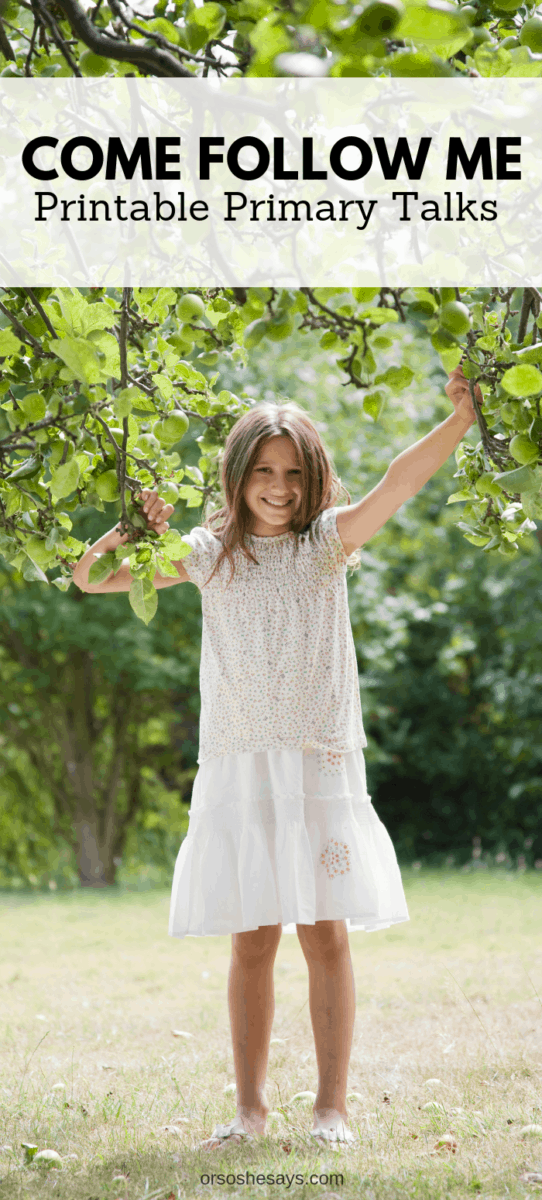 April is one of the best months of the year for inspiration and direction. Members of the Church of Jesus Christ of Latter-day Saints have the opportunity to listen to General Conference. The worldwide conference features talks from the prophet, apostles, and other church officers. It is always inspirational and uplifting. Due to General Conference, there are only three Sunday lessons for Come Follow Me in April.
Come Follow Me Primary Talks for April: Easy to Use Primary Talk Templates For Children and Primary Leaders
Each month, we provide simple and meaningful primary talk templates. These templates are written based the Come Follow Me lessons for Primary. Due to recent changes in the Sunday worship schedule, these talks are written to be about 1 minute long. Direction from the Primary board states that the opening exercises in primary should contain a simple thought from a primary child. Even though these talks are short, they each contain important nuggets of doctrine and testimony building examples. We hope our templates make speaking in primary simple and meaningful for your child.
We invite Primary workers to use this resource as a backup for children who come to Primary unprepared to speak. Children can read the talk directly from a phone or tablet. Or, you could print each month's templates and have them available for handout.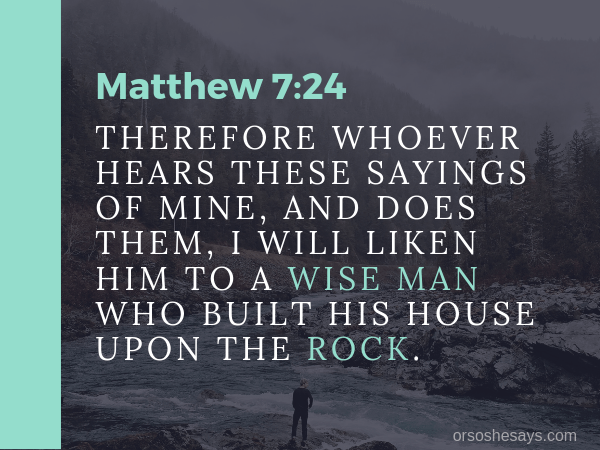 Come Follow Me Primary Talk April 14th: Thou Art The Christ
I like to sing the Primary song about the wise man who built his house upon a rock. It is fun to do the actions when the rain comes down and the floods come up! The man in the song is wise because he built his house on something hard and solid. The foolish man built his house upon the sand and it just washed away! In the scriptures, we learn that the rock that we should build upon is Jesus Christ. Jesus isn't really a stone. He is the Son of God. But, we can count on Him for anything. He taught us how to be happy and safe. If we follow His perfect example, we can return to live with Heavenly Father again. Following Jesus is wise.
I hope that I can be wise and gain a testimony of Jesus. I know that when I come to Church, pray, and study the scriptures with my family it helps build my life on the Rock of Jesus.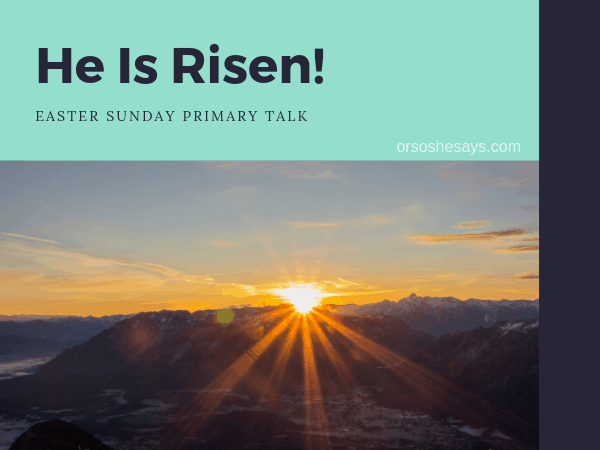 Primary Talk April 21st Easter Sunday: Oh Grave Where is thy Victory?
Easter Sunday is a special day. It is a day when we get to celebrate the resurrection of Jesus. Resurrection is a pretty big word. After Jesus died to save us from sin, he was able to rise up from the dead to live again! It was a miracle. His life was restored. Because Jesus lives, we can also live again after we die. That is why Easter is such a happy and special day!
Each morning when the sun comes up, the sun rays chase away the dark of night. When you watch the sunrise, remember that Jesus also rose from the dead. In the morning hours, the sunlight overpowers the dark of night and turns it into day! Jesus can also chase away the dark, sad, or scary things in our lives too! Because He lives, we can have happiness and hope. We can be with our families forever.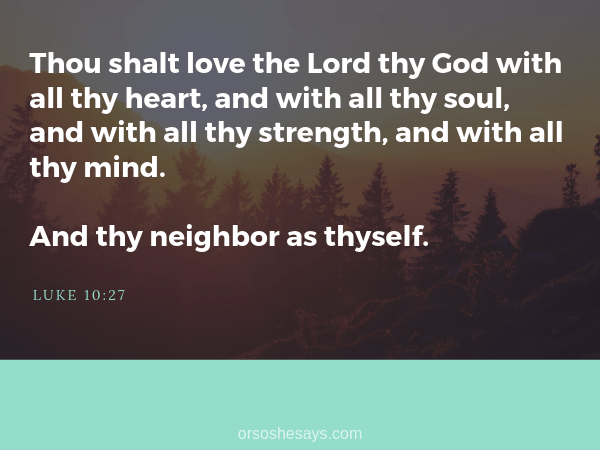 Come Follow Me Primary Talk April 28th: What Shall I Do to Inherit Eternal Life?
Have you ever heard the story of the Good Samaritan? It is a popular one from the Bible. In the story, A Samaritan helps a man who was hurt and left on the side of the road. The Good Samaritan helped the hurt man get to a hotel where he was given a nice bed, washed clean, and healed by a doctor. Many other people saw the hurt man and just passed by without helping. The Samaritan was the only person who stopped to show love and give service.
We are asked to be like the helper in this story. If we see someone at school who is sad or needs a friend, it is our job to step in and help. Jesus taught us to love our neighbor as ourselves. We are supposed to show love to everyone. When we spread love and kindness, we are keeping the commandments and being a good example. The Good Samaritan showed us the right way to treat others. I hope that I can be kind and spread God's love each day.
I hope these primary talks help your child feel comfortable and excited about speaking in church. There are new talks posted every month, so make sure to check back in the future if you need additional templates. I know that children are capable of feeling the Spirit of the Holy Ghost. When they participate in Primary on Sunday, their testimonies grow and their ability to feel the Spirit increases. Thank you for serving God's children and bringing light and goodness to the World!
More posts on 'Or So She Says…' you'll love: