This is a sponsored post written by me on behalf of Groupon Gift Shop for IZEA. All opinions are 100% mine.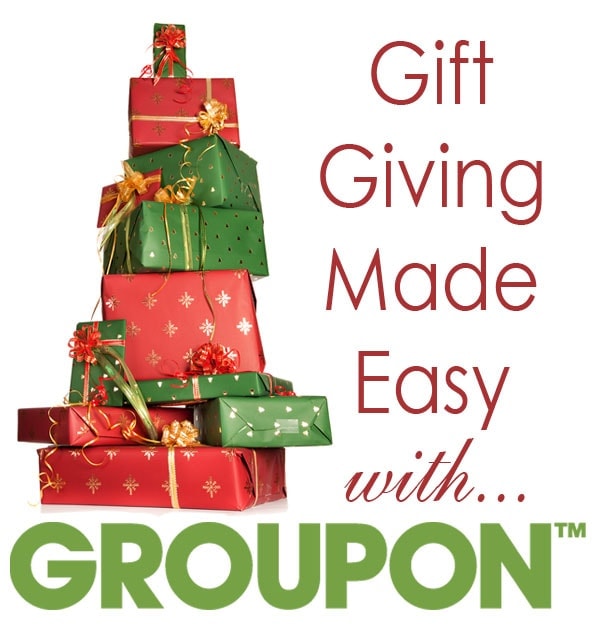 I'm pretty sure everyone has a few names on their Christmas list that are challenge every year. I know I do! I have five younger brothers, five sister-in-laws and one little sister who are spread out all over. We have a tradition of exchanging names every year for Christmas gifts; and while I love my brothers, I'm always a little freaked out when I get ones of their names. Their interests are foreign to me, and they're a bit particular about brands, etc. This year, however, Groupon came to the rescue!
My brother Dave is an avid golfer, so I knew when I drew his name that I wanted to give him some kind of a golf-themed gift. I know nothing about the best golf balls, accessories, clothing or really anything to do with golf. So I decided to let Groupon be the expert, and I did a search for "golf." I was blown away by all the awesome "golf" Groupons that are out there right now! If you need a golf gift idea, be sure to check!
I was able to search for some great golf experience gifts in his local area. I finally settled on giving him the gift of 9 holes of simulated golf for four. I can just picture him enjoying any one of the 66 simulated international golf courses with some of my other brothers or his friends. It's cold where he lives, but this gives him the chance to play golf in the middle of winter in the comfort of his hitting bay.
I know Dave loves ripping into presents, so I wanted to make his Groupon voucher even more fun to "open!" I found the perfect golf bag shaped mini-cooler to stuff with some of his favorite snacks to eat while golfing. He's got horrible taste in snacks (yuck)! But this gift was about his favorites, so, I packed it full of nastiness – haha!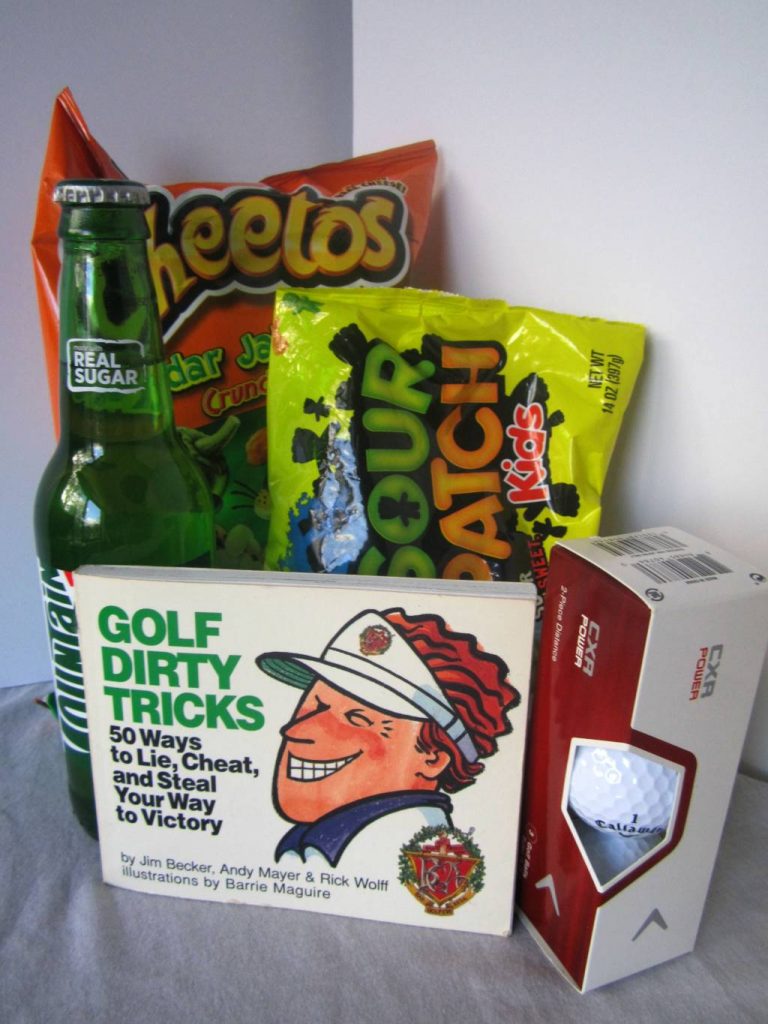 I also found this hilarious little book called Golf Dirty Tricks. I paired it with the Groupon voucher, some good golf balls (at least I'm told they're some of the best) and packaged it all up in the golf bag cooler.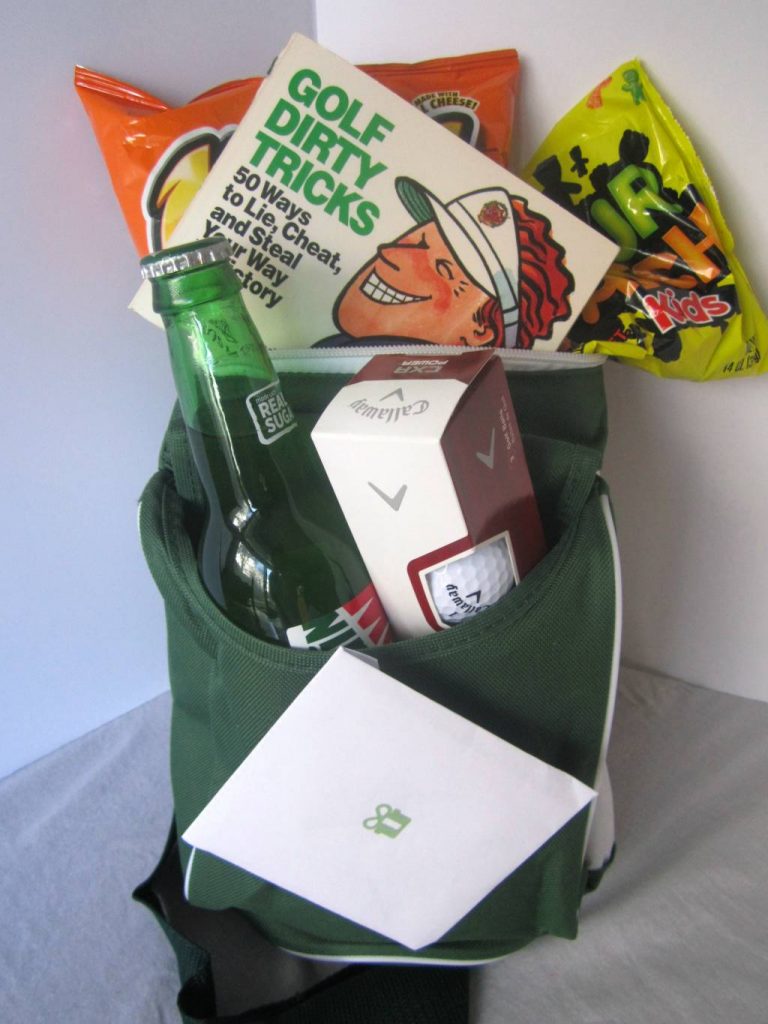 I think it's a gift he'll love, and I have Groupon to thank for the idea! My mind is at ease now that I know to turn to Groupon for those hard-to-buy-for people on my gift list. There's the perfect Groupon out there for just about anybody!
Happy gift giving!