This Obol review is a sponsored post written by me on behalf of Obol. All opinions are 100% mine.
A bowl, is a bowl, is a bowl – right?? Wrong!! The creators of the Obol have completely redesigned the standard bowl into something that is pure genius! This very sturdy and stable bowl is designed with an upper section to hold cereal (or anything else) and the bottom area holds the milk. You just swoop a bite from the top into the bottom area as you eat. Each bite stays crispy and delicious.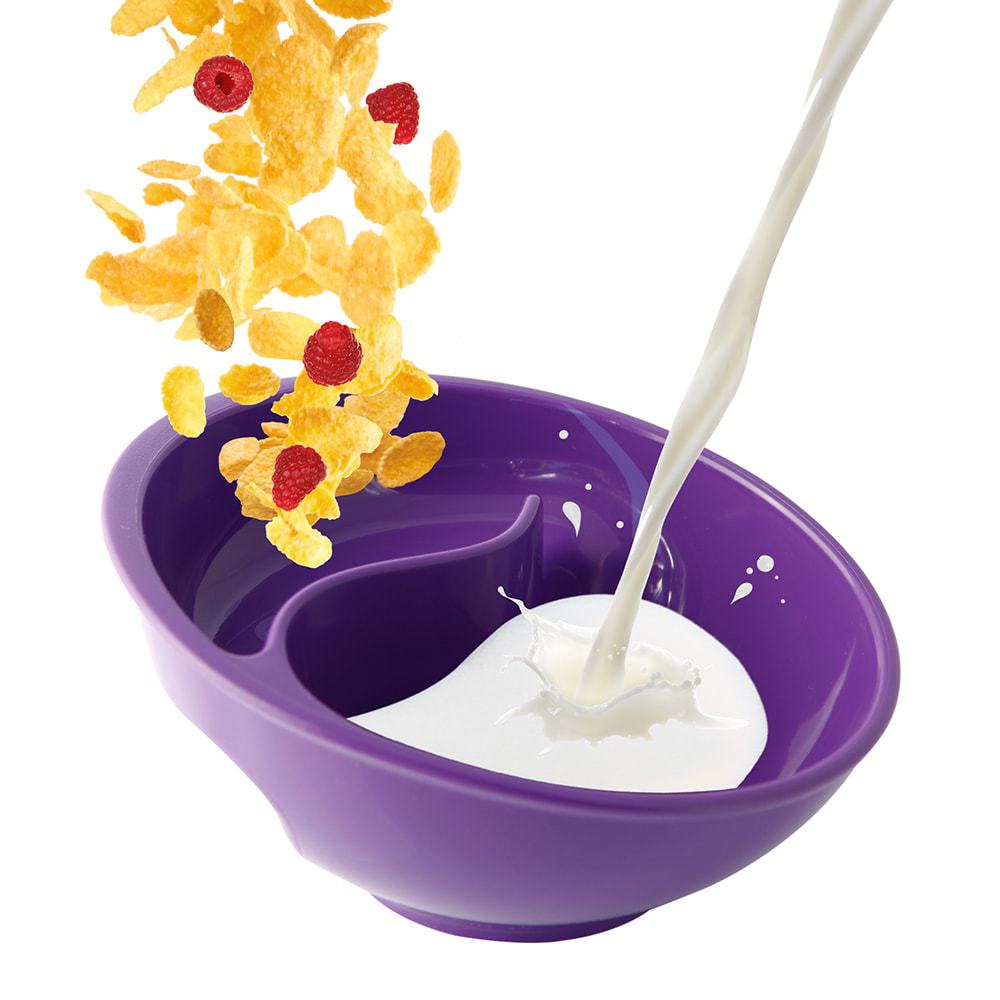 I know crispy cereal isn't a priority for everyone, but the Obol goes way beyond just cereal and milk. Think – chips on top/salsa on the bottom OR toppings on top/ice cream on the bottom OR crackers on top/chili on the bottom. You get the idea.
And one of the best features of the Obol is the well designed handle built into the side of the bowl. It makes for very easy snacking away from the table, say while cuddling on the couch with my hubby.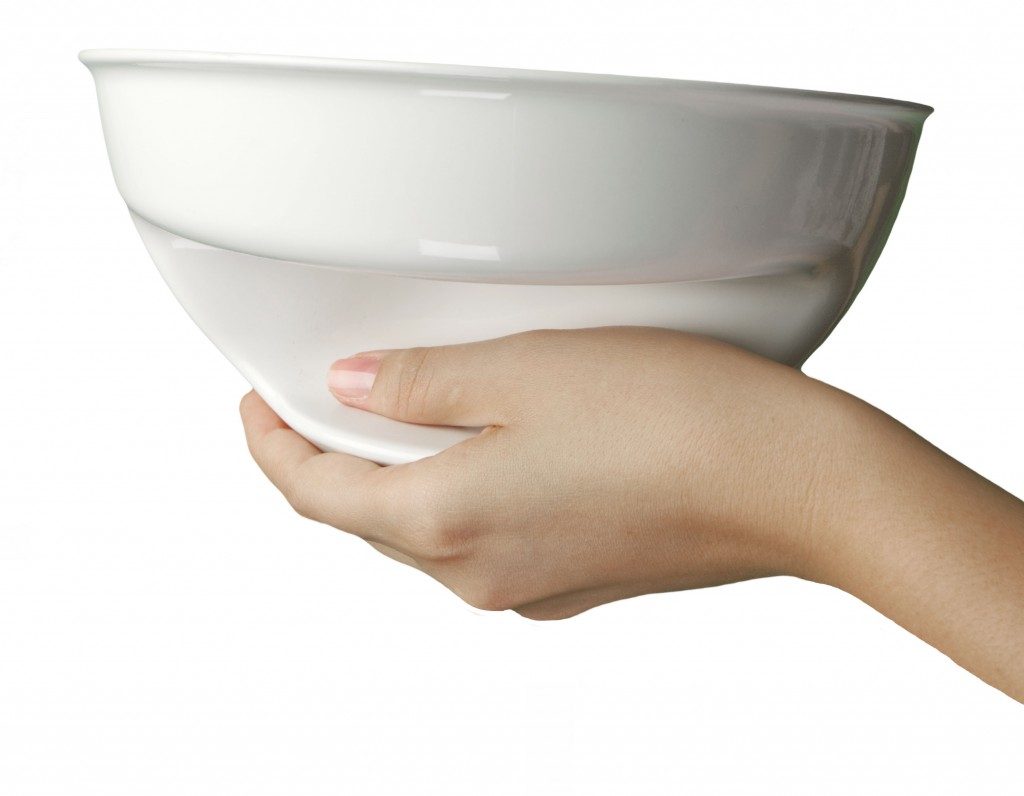 I do love cereal in the morning (or anytime of the day), but I have to admit that I've only had a handful of chances to use my two Obols because my kids fight me for them each morning. My little two-year-old is especially fond of the Obol. He actually won't even eat his cereal anymore unless it's in one. He loves to swipe all his cereal down into the milk right off – kind of defeating the purpose of keeping it crispy – but it's sure cute! My first-grader grasped the beauty of the Obol immediately and is all about one bite at a time. The only problem is it takes her awhile to finish playing, I mean eating, her breakfast before school. Oh, and notice the cool spoon my kids are using. It's Obol's new patented spoon that has an angled tip and little reservoir that keeps the liquid from spilling. It is also designed to stand up on the table. All great things for kids, and adults!
Still having a hard time picturing how the Obol works? Well, check out this video for a closer look at the Obol in action:
Ready to stock up on one for each of your family members?!? Well, now is the time.
Obol is offering 'Or so she says …' readers a 20% discount through February.
Just use discount code
she4obol at checkout
.
We're also excited for three of our readers to WIN an Obol (Your choice of a medium or large bowl in either white or red.)! Just enter below for your chance to win. Stay crispy!
The winners of the Obol giveaway are: Lauryn Heaton, Veronica Blaylock and Manda Shank!