These easy Primary Talks are written based on the August Come Follow Me Lessons for Primary Children. The talks are easy to read and contain simple lessons appropriate for young children. Feel free to adjust and personalize them. You can download each talk and print is as a PDF or simply read the talk directly from this article on any electronic device.
Hey, while I have you… can you do me a simple favor, that helps spread the gospel all over the world?? At the bottom of this post, I have links to a few other spiritual blog posts. Can you share them for me? In any way you want! Facebook, Pinterest, Instagram, email, tell your friends, whatever. I can't convey enough how much that helps… it's a simple little missionary thing you can do, to help me keep The Book of Mormon and gospel truths flooding the earth. Gracias!!!
Come Follow Me Primary Talks ~ August 2022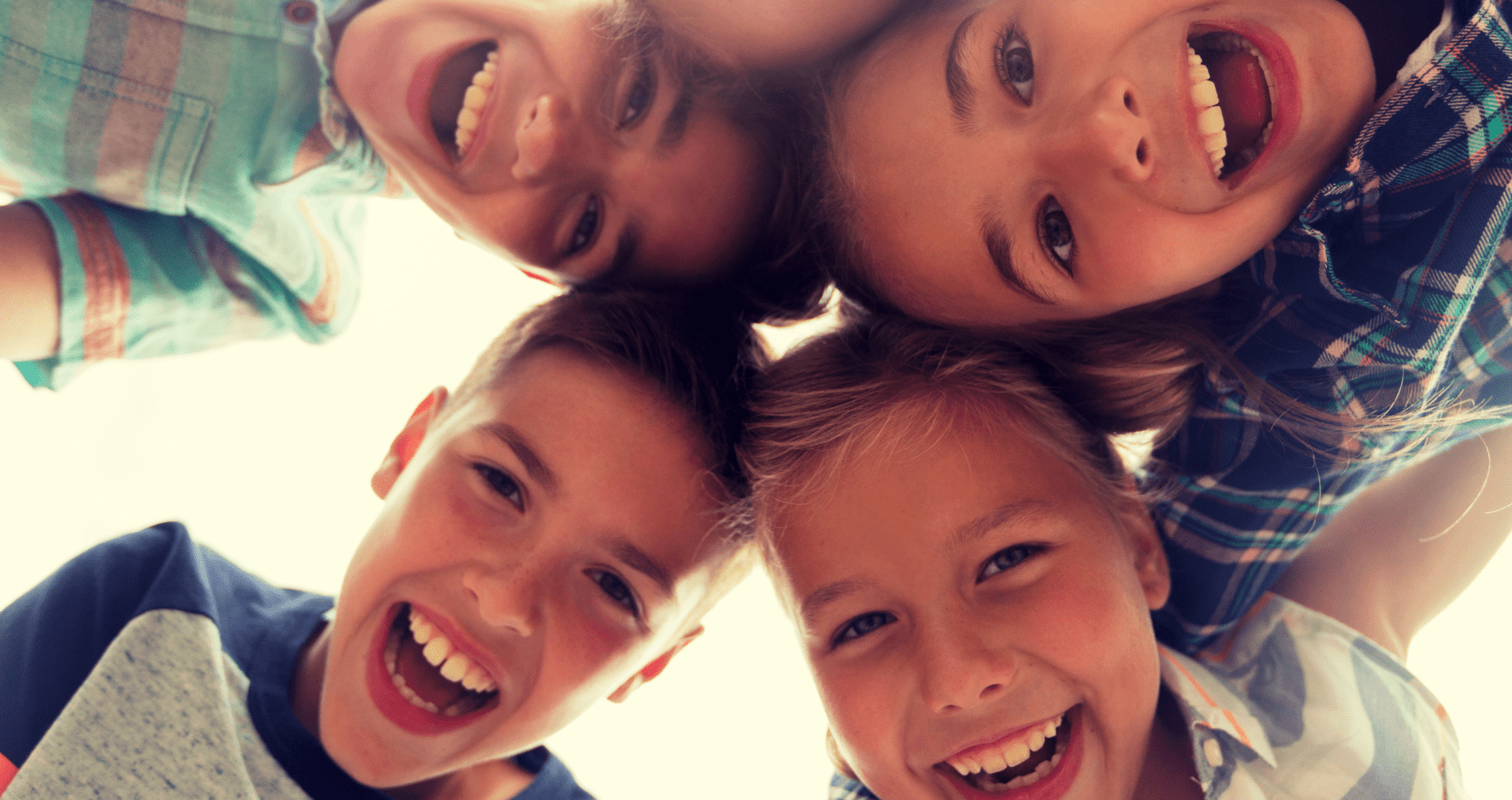 If you are a Primary leader and would like to download all four of the August Primary Talks at once, use the link below.
Download ALL Come Follow Me Primary Talks for August
Easy Primary Talk August 7: I Trust In Him
Most of the time I am happy and I feel good. But, sometimes things get hard or I feel sad.
In the scriptures, a man named Job had a lot of really hard trials. He didn't get a break for a long time. Even when he was suffering, he trusted God.
He said, "I trust in Him."
Job was blessed because he had faith in Jesus and God even when life was not perfect. I know that when I need help, God will be there for me. This knowledge gives me hope and peace. I know that even on hard or sad days, Heavenly Father is always there.
DOWNLOAD PDF: I TRUST IN HIM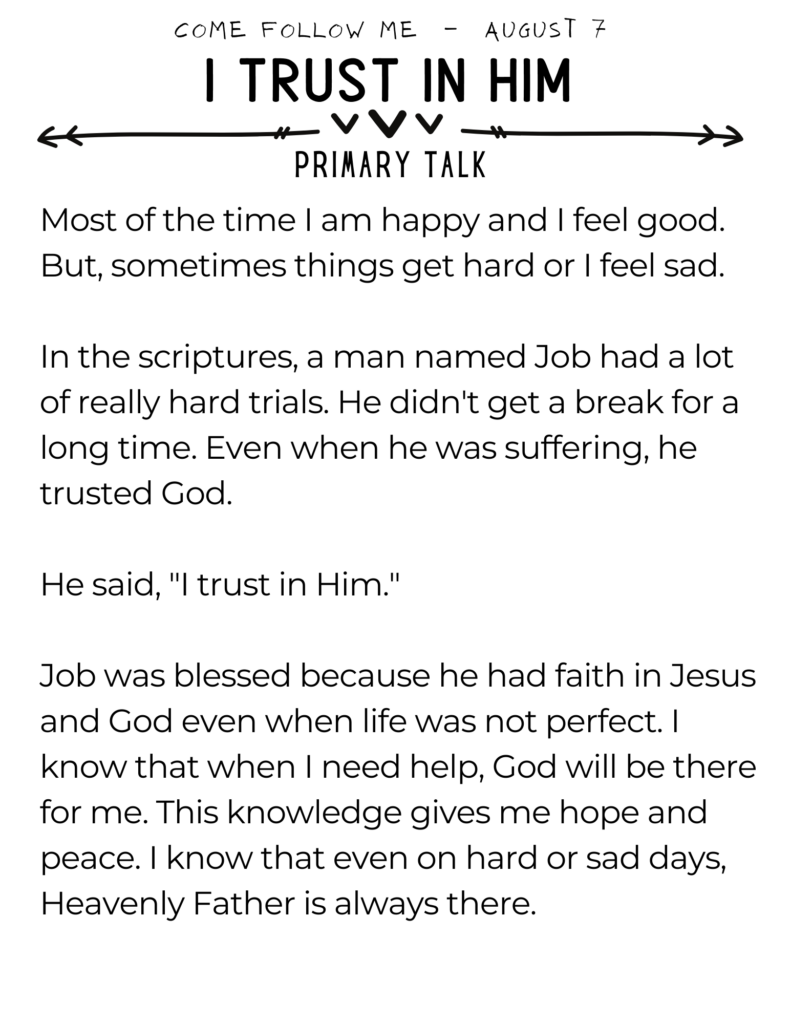 Children's Talk for August 14: The Lord Is My Shepherd
One of the most common names for Jesus that we read in the scriptures is "Shepherd." Jesus is like a shepherd and we are His sheep.
A good shepherd takes care of his flock. He leads his sheep to find food and protects them from harm.
If we follow Jesus, He will lead us back to Heavenly Father. When we keep His commandments, it protects us from harm. Jesus is our Shepherd and he loves each one of us.
DOWNLOAD PDF: THE LORD IS MY SHEPHERD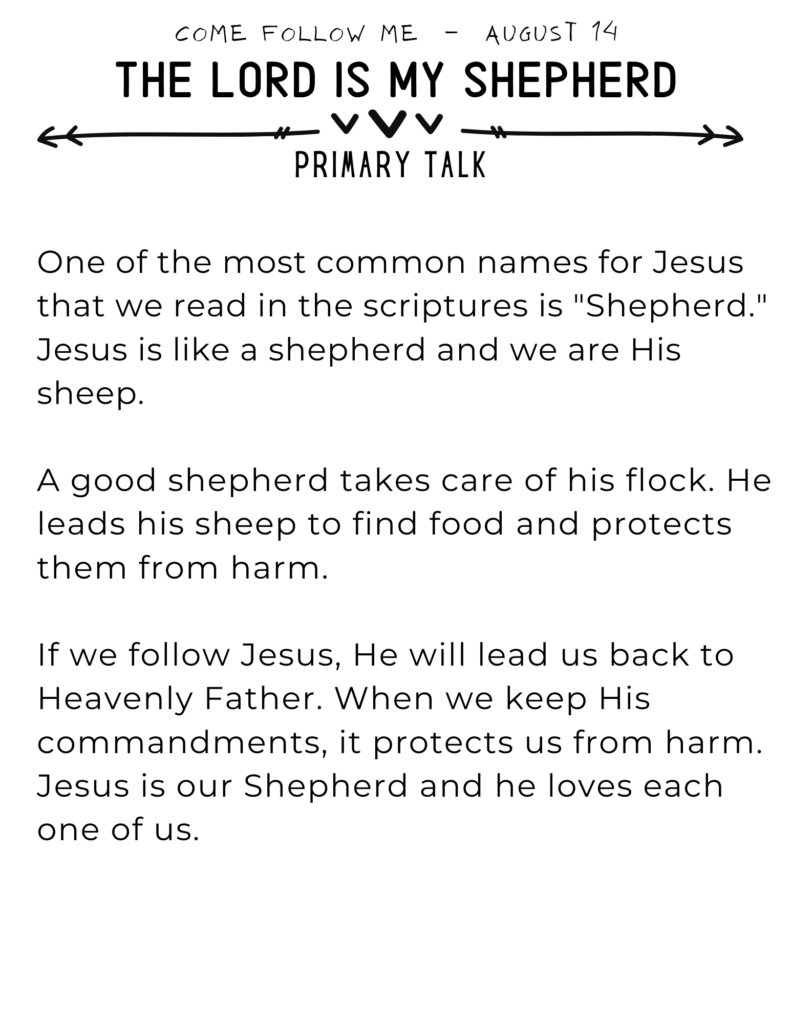 Easy Primary Talk August 21: I Can Talk About Jesus
Have you ever told a friend about a funny TV show that you watched? Have you told someone about your favorite toy or what kind of treat you like to get from the store?
I bet you have! It is common to talk about the things you enjoy or love with your friends and family.
You can also talk about Jesus! He is such a special person and He did so much for us. It makes Jesus happy when we talk about him and share our love for him with others.
I challenge you to share your feelings about Jesus this week and see if it makes you feel good inside.
DOWNLOAD PDF: I CAN TALK ABOUT JESUS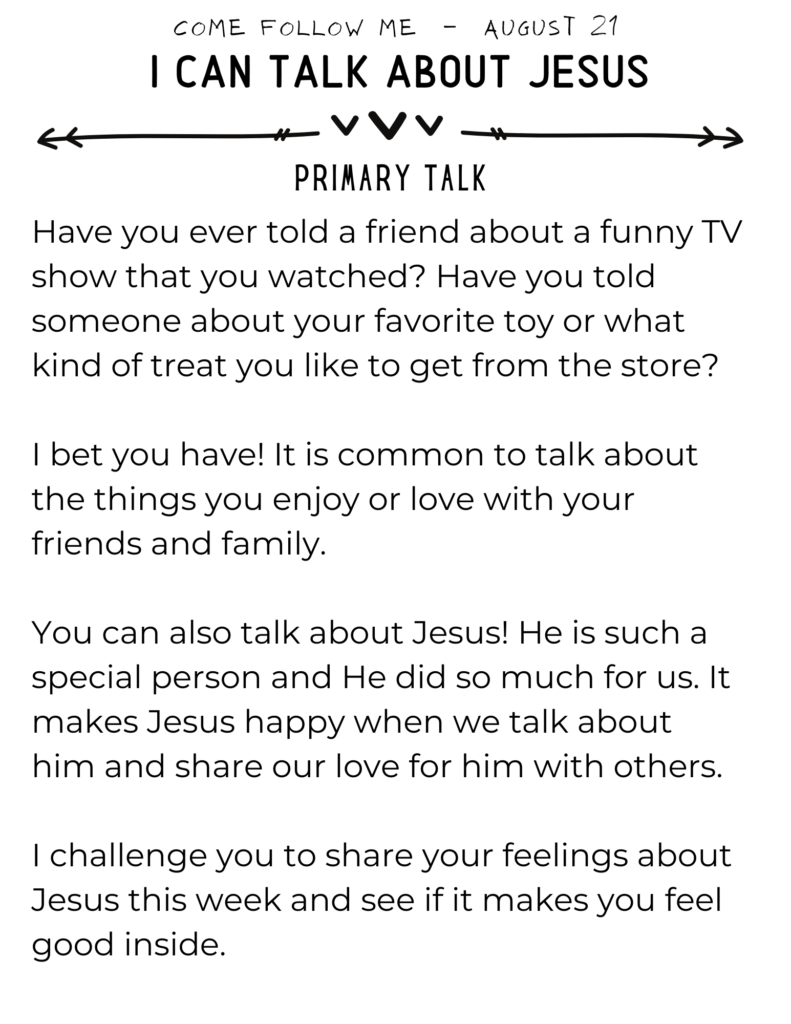 Talk for Primary Children August 28: Praise God
Think of all of the blessings in your life. You might think of the beautiful world, your family, good food, church teachers, friends and much more.
We are lucky to have so many blessings, including the Gospel of Jesus Christ.
It is important to show gratitude by praising God. That means we say, "Thank you!" You can praise God when you sing songs about Him or, when you say your prayers at night and keep the commandments.
When we praise God, He can feel our love for Him. It makes Him happy! Let us all try to praise God each day.
DOWNLOAD PDF: PRAISE GOD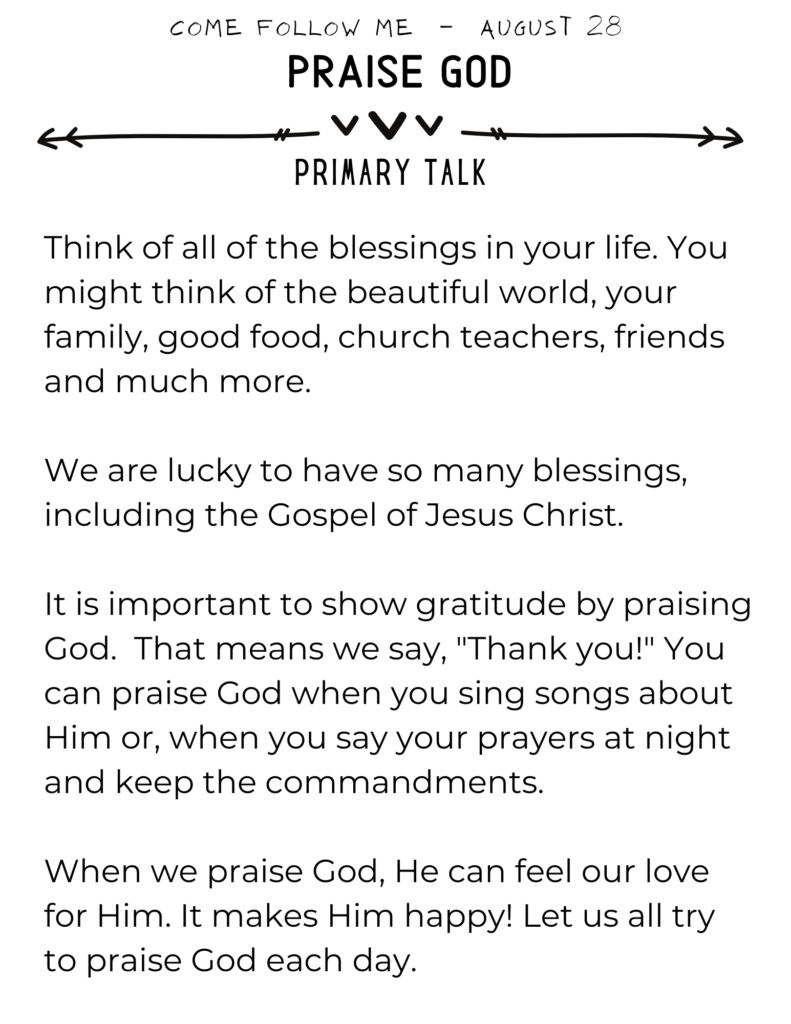 If you liked this post, check out:
Pin this image to save or share Primary talks: