Hi again… it's Ruthie from Whats Cooking with Ruthie and I'm so happy that Fall weather is here again!
The leaves are turning around our neck of the woods and it's put me in the mood for some savory soups…
AND there's not much that beats a slow cooker savory soup- I love to throw it together in the morning and wha-la! Ready to enjoy when you walk in the door that evening… OK. Well, there are a couple of quick things to do to finish it off but you get the idea 🙂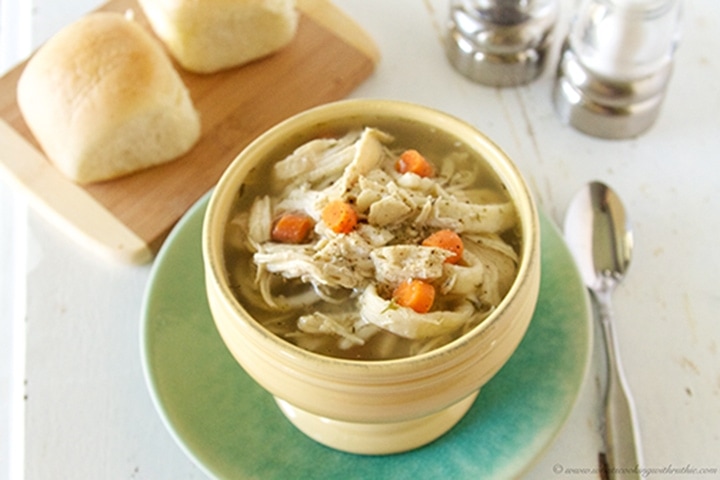 Slow Cooker Chicken Noodle Soup is perfect for a fall day or pretty much any day for that matter!
Here are a couple of other autumn inspired recipes for you to enjoy…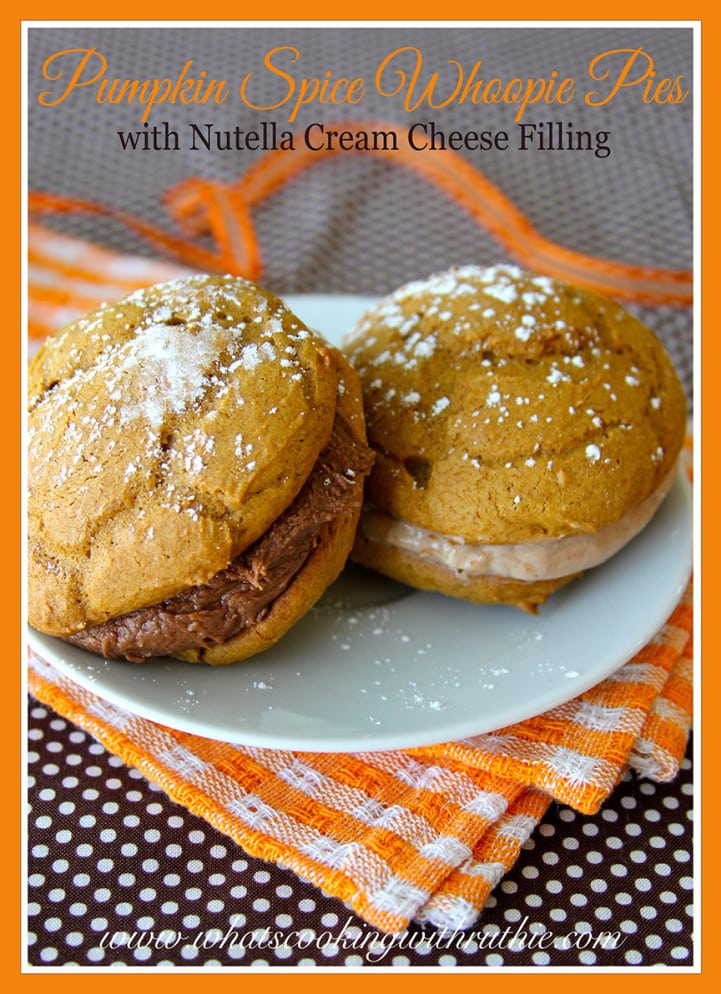 Pumpkin Spice Whoopie Pies with Nutella Cream Cheese Filling
Here's some extra exciting news…. What's Cooking with Ruthie Family Favorites Cookbook was just published this week on ibooks!!
It's now available for download on your iPad with iBooks or on your computer with iTunes.
It's full of 35 fabulously delicious recipes 🙂
Thanks so much for having me- I hope you'll enjoy this Slow Cooker Chicken Noodle Soup.
I can hardly believe that Autumn is here… I'm not sure how the time flies so quickly?!
Have a wonderful day and Happy Cooking!