Happy gratitude month everyone! It's Brooke from Blissful Roots. It has been an eventful few weeks here at our house. We welcomed baby boy number four at the end of October, and brought him home to a houseful of the stomach flu. Luckily, it passed him by, but hit everyone else. We're very grateful to have that long week behind us!
I'll have more on our newest addition at the end of the post, but for now I have some fun ideas for your kids' table decor for Thanksgiving. I've always been drawn to beautiful table scapes! I love how elegant you can make a Thanksgiving table, but the teacher in me also loves any excuse to decorate for the kids! Here are just a few of my latest favorite ideas for setting up the perfect Thanksgiving table for the little ones:
Kids' Thanksgiving Table Decor:
For starters, I have these adorable Mayflower place cards. I posted these last year on my blog, and they were a hit! I found them on Martha Stewart. They're really simple to make, and you can fill them up with any treats you'd like.
This next idea is hands-down my favorite one! I found this on Caravan Shoppe last year, and instantly fell in love with it. This Draw Together Thanksgiving Set comes with a giant poster to hang on your wall, napkin rings, and placemats. Aren't these fun? There are questions to answers, and so many great things to color. I would dare say this could work at a grown up table too!
The Caravan Shoppe Thanksgiving set does cost, so if you're looking for a freebie, head on over to Martha Stewart to print out this adorable turkey place mat. You can print it as big as you'd like, and use craft paper or white paper.
Over at Blissful Roots I also have a fun printable thankful game. Young kids would need a bit of help with this, but adults could help them fill it out before dinner, and then during dinner the older kids could read the lists, and the kids guess who wrote the list based on the 5 items listed. We play this every year with my family, and it's not only a lot of fun, but it's nice to hear what each and every person is grateful for.
You know I'm a fan of Mad Libs! I did an entire post here at 'Or So She Says…' on back to school Mad Libs in August, so you can understand my excitement when I found a Thanksgiving themed Mad Lib from My Sister's Suitcase! This is the perfect way for your kiddos to spend some time before the feast. Then, they can read their silly stories as they're eating.
I found this fun turkey hunt on Bloom Designs Online. This wouldn't exactly work during dinner, but would be great for before or after. Each child can have his/her own card and hidden turkeys. They can hunt inside or outside for their turkeys, and cover the correct number on the turkey board when they find each turkey.
And last, but not least, another fun thing we've done in the past while waiting for the big feast, is play turkey battleship. It's just a traditional game of battleship, but you're target is turkeys. I made my own battleship boards, but you could easily find a grid online (click here for one, you can cut it down to size) to print off, and use that as well. My boys LOVE this game! It can take awhile to hunt down each turkey target, so it's a great time-killer!
Now for the really fun part- our newest addition. He has been nothing but a complete joy! He sleeps amazingly well at night, has all three older brothers wrapped around his little finger, and has made me slow down and remember how important it is to spend precious time with ALL of my boys. Nothing like a newborn!
Come and visit me at Blissful Roots for any other Thanksgiving needs you might have. I have a wonderful Thanksgiving playlist, a pumpkin bar recipe with maple cream cheese frosting, and some great printables to share. I wish you all a very Happy Thanksgiving! Such a wonderful time of year to focus in on all of the blessings we do have!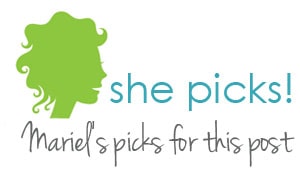 * Speaking of fab crafts for kids, if you haven't checked out this craft kit of the month club, you should!! Your little ones would LOVE it!
* I've been dying to get my hands on a Cricut Explore! …maybe for Christmas. Have you seen these things?? If you want the cutest Thanksgiving table for the kids, invites, Thank You cards, anything else… this is your best friend.
* I always find the cutest holiday outfits for babies and toddlers RIGHT HERE!
AND FINALLY, A FEW IMPORTANT THINGS TO TAKE NOTE OF…
* Make sure to follow OSSS on Facebook, where I'll be sharing deals all the time! Also, don't forget… the last week in November is the kick off of She Picks (Mariel's Picks for Christmas), the most popular OSSS series of the year!
* While you're waiting for She Picks! to start, be sure to check out Gift Idea Central to check out all the gift ideas previously shared on the blog… you'll find ideas for EVERYONE on your list!
* ONE LAST THING… make sure you get my exclusive coupon book, for even MORE savings from my favorite online shops! Over 30 coupons in the book! And, it's totally free. Click here: Holiday HotList Coupon Book