Are you so excited for Christmas?  I sure am!  Getting into the holiday shenanigans is so much fun, especially with kids!  So if there is one super special Christmas project you decide to do with the littles, it should definitely be one of these DIY Christmas ornaments!  But lets be honest, these would be totally fine to do on your own, for neighbors, as a class…AGH so many fun possibilities!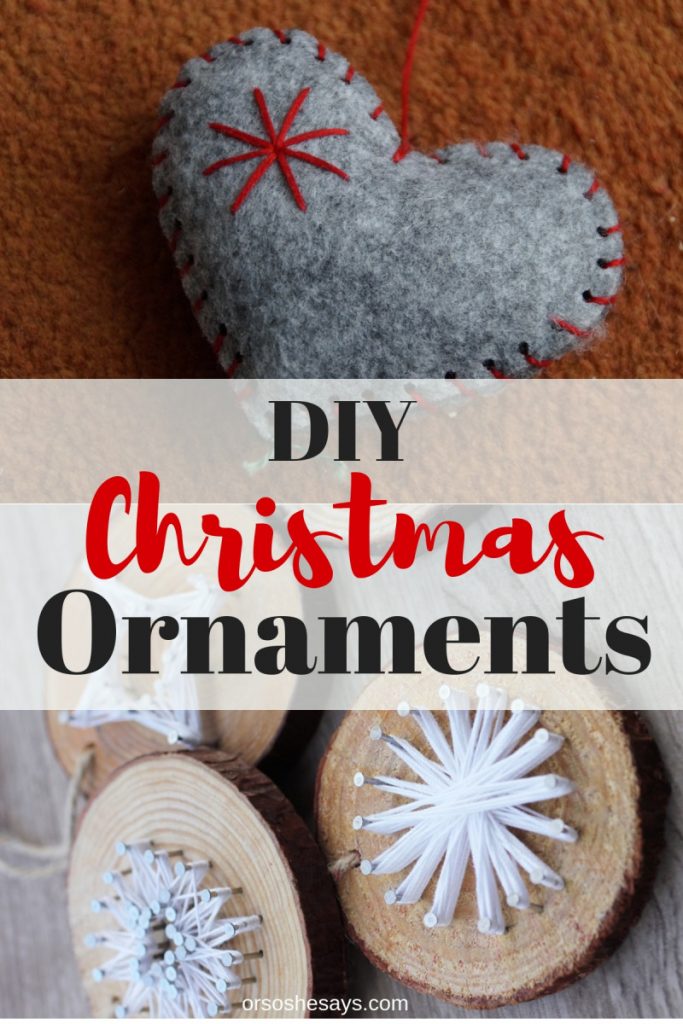 DIY Christmas Ornaments For Kids!
Have you tried doing string art yet?  It's a lot of fun, kind of relaxing, and actually really easy.  Add your own touch to the adorable rustic wood for some super cute ornaments!
String Art Ornament (mamamiss.com)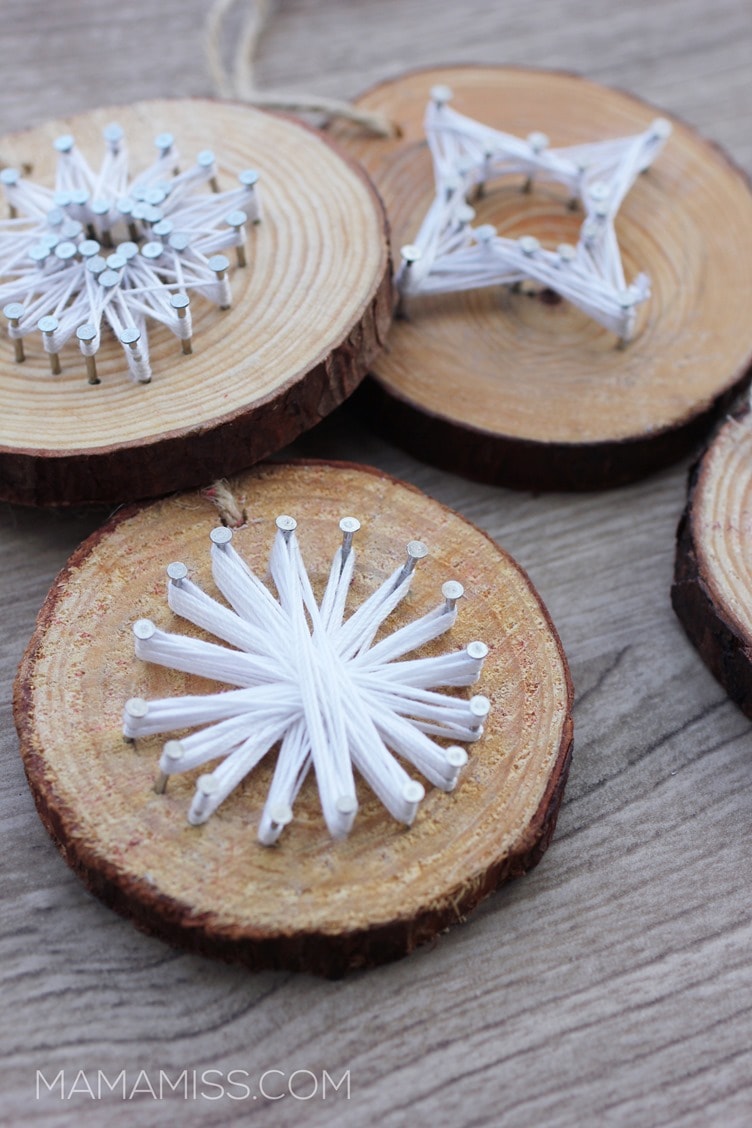 What to do with all those baby socks with no match?  How about making some cute little sock Christmas ornaments.  Awwwww, precious!
Baby Sock Snowman Ornament (justalittlecreativity.com)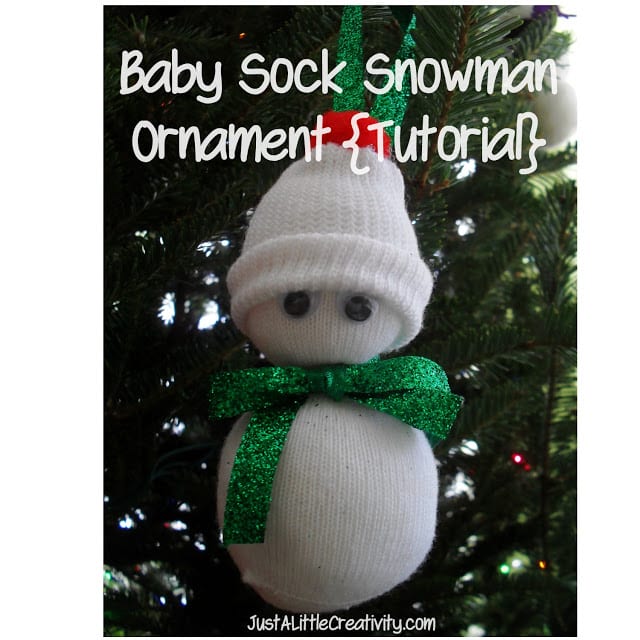 These are SO easy to make.  They turn into these adorable little wreaths.  You could make hundreds of them!  And it's always good to work on those fine motor skills, bam!
Beaded Ornament Wreaths (blogconsumercrafts.com)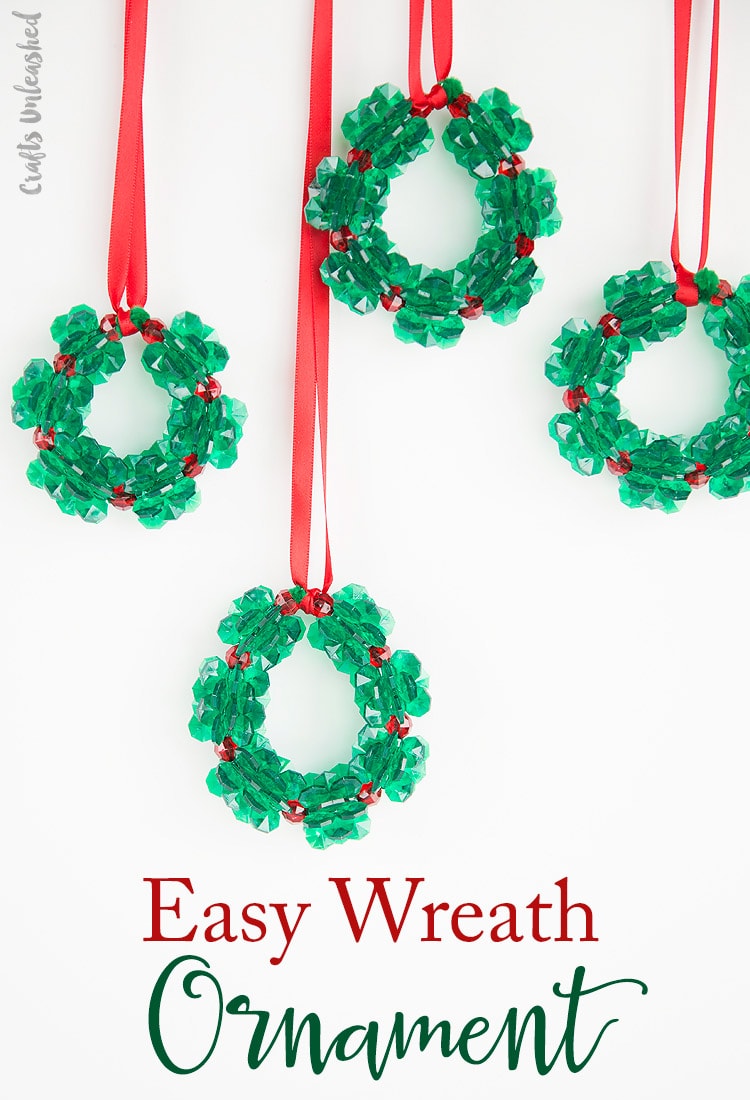 These wreaths make me cry a little with joy.  All four of these would be fun to make.  Or get your creative juices flowing and add your own special touch!
DIY Christmas Wreath Ornament (sadieseasongoods.com)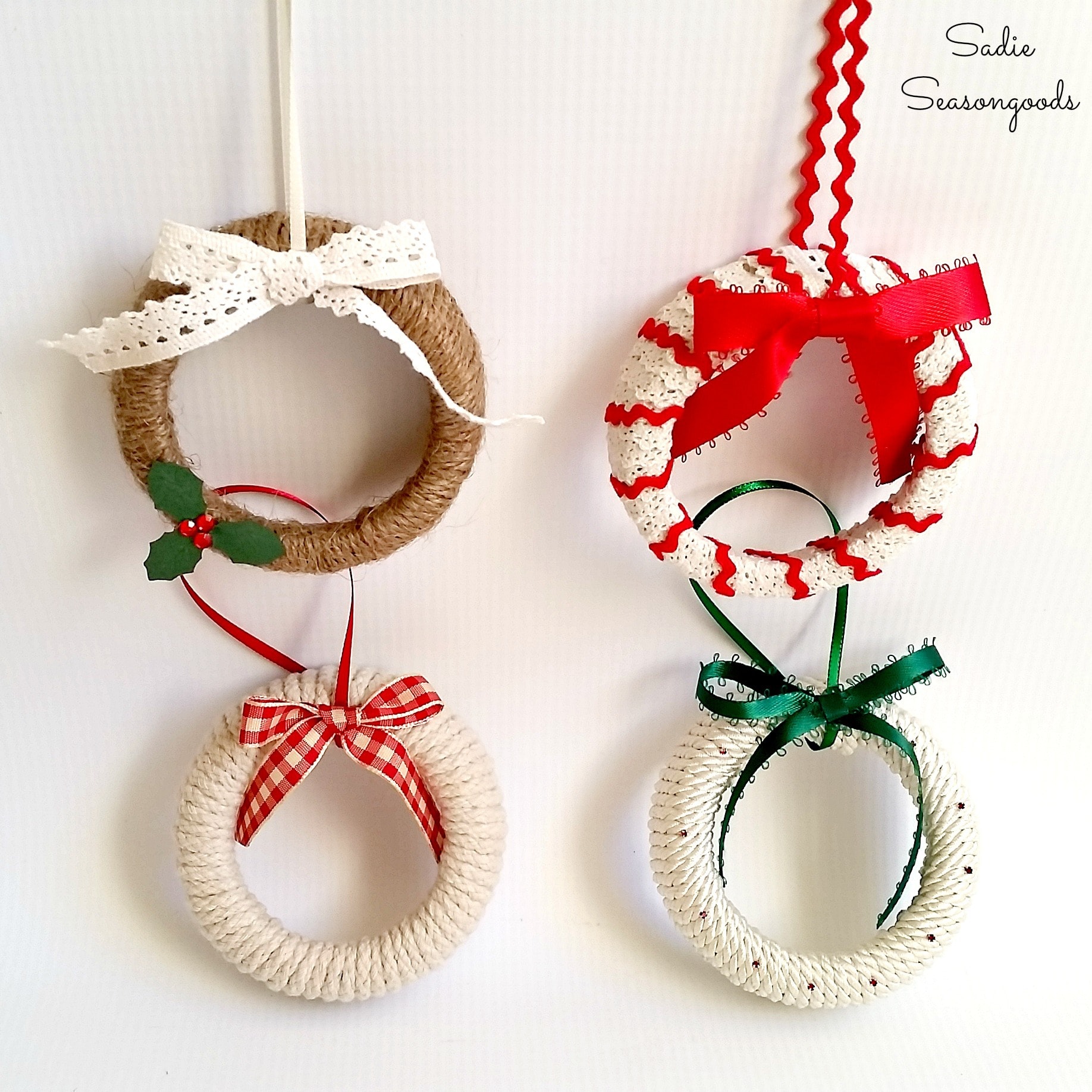 This is the perfect way to personalize those Christmas ornaments.  Use those cute pictures of your kids and they could use pictures of their favorite…toy, pet, etc?!
DIY Photo Christmas Ornaments (nobiggie.net)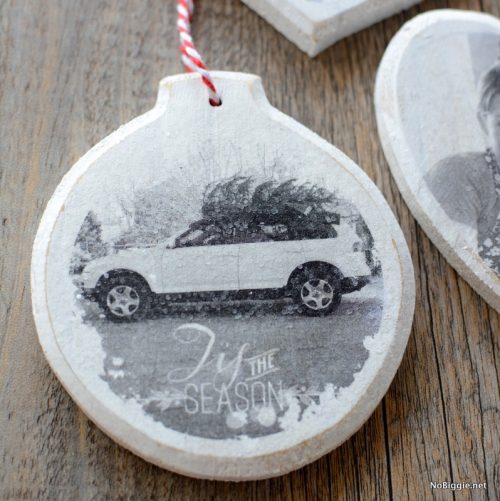 I have a confession.  Those hard candy mints are not my favorite to eat.  But I could be purchasing a whole bunch of them in the future for these colorful ornaments!  I'm sure they smell delicious too!
Melted Peppermint Candy Ornaments (onelittleproject.com)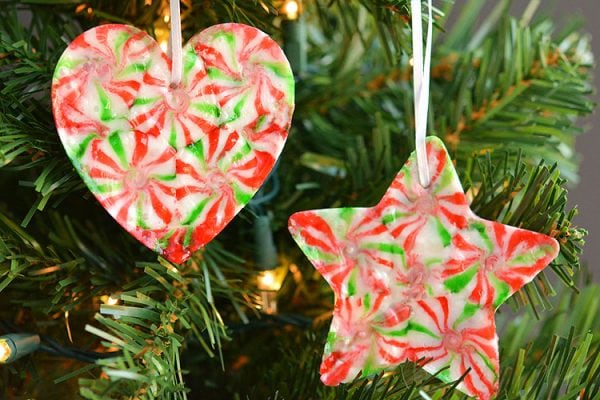 Yep, these are melted beads!  And they turn out that cute!  Kids will have a blast watching those beads melt into their favorite shape.
Melted Bead Ornaments (onelittleproject.com)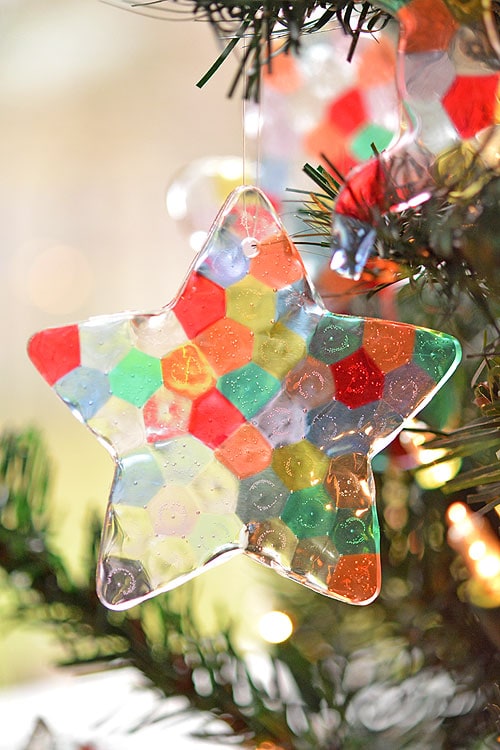 These snowmen are a super fun and super cute way to add more lights to your tree!  I'm sure the kids will love helping you glue or draw the little face.  Or they can just play with the light as you craft. Either way, everyone's happy!
Tea Light Snowman Ornaments (onelittleproject.com)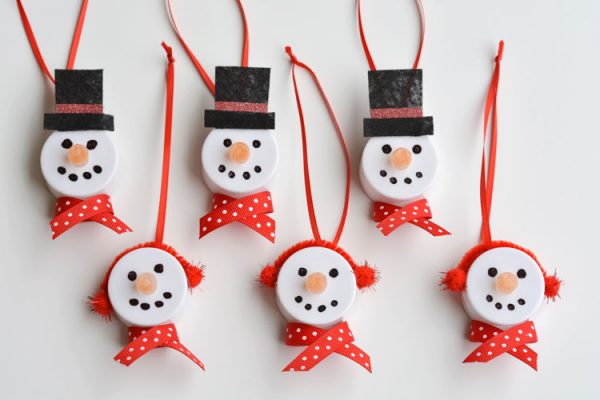 Now this is something we can all handle making.  SO simple!  And they turn out so cute!!
Paper Straw Christmas Ornaments (craftsbycourtney.com)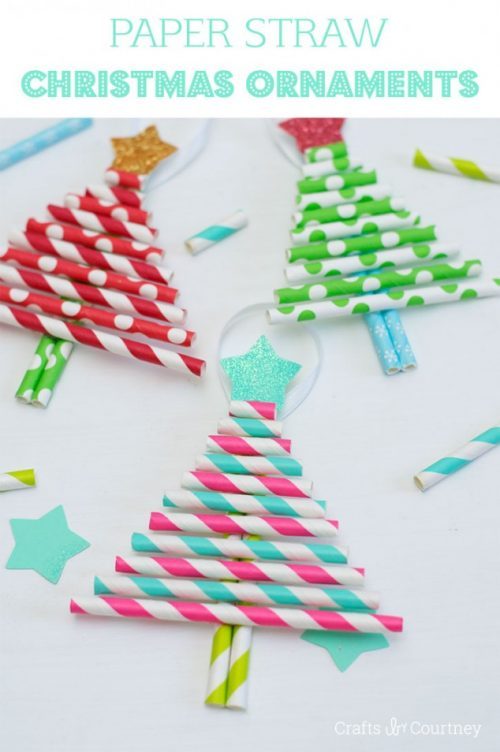 Once upon a time my grandma told me she hates owls.  Weird, I know.  So guess what we get her every year?  Yep, an owl.  These owls are about the cutest thing ever and something you can easily make several of.  This will be the year granny falls in love with owls.
Pinecone Owl Ornaments (liagriffith.com)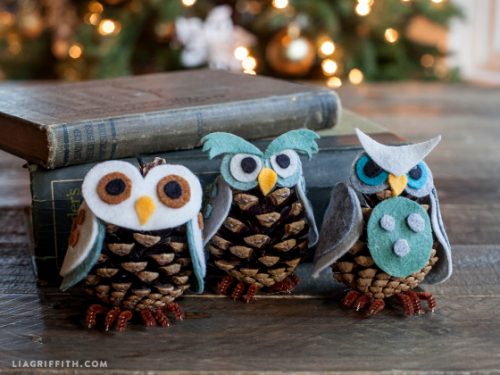 Ooooo, these are so elegant looking!  And guess what?  They're just tattoos!  The kiddos will have fun with these!  And mom will be happy with the easy clean-up!  Win win!
Temporary Tattoo Ornament (thecraftedlife.com)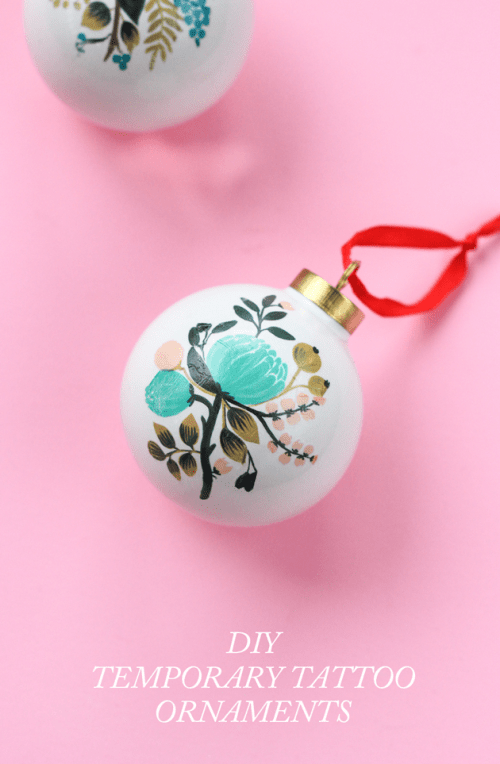 This one is perfect for that child that won't stop touching the ornaments.  Go ahead and touch, play, shake this one all day.  Then hang it back on the tree when done.  Everyone's happy!
I Spy Christmas Ornament (theresourcefulmama.com)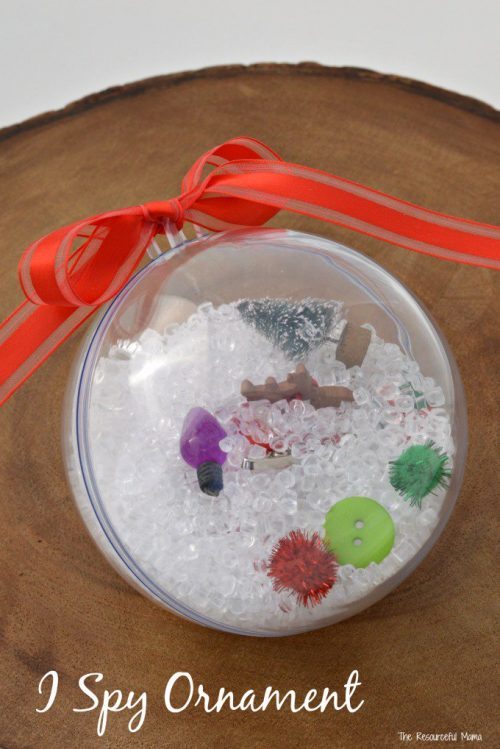 Take a look at this beautiful snow globe ornament.  I love the simplicity of it and it comes with an easy tutorial to follow.
Snow Globe Ornament (orsoshesays.com)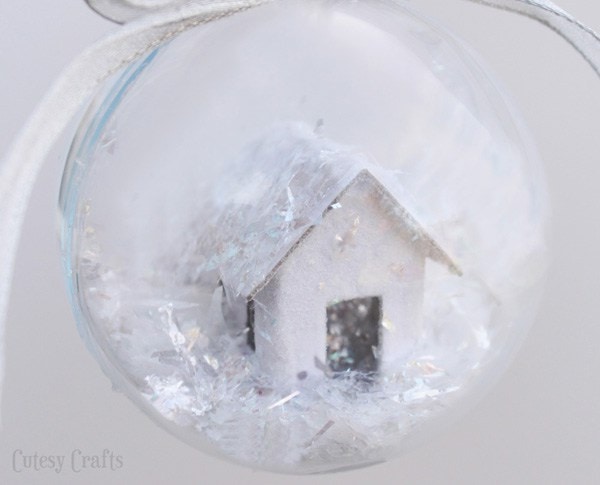 The color options on this DIY ornament are endless.  They are made by melting crayon shavings onto the ornament.  The kids are sure to love creating this one.
Melted Crayon Art Ornament (heatherednest.com)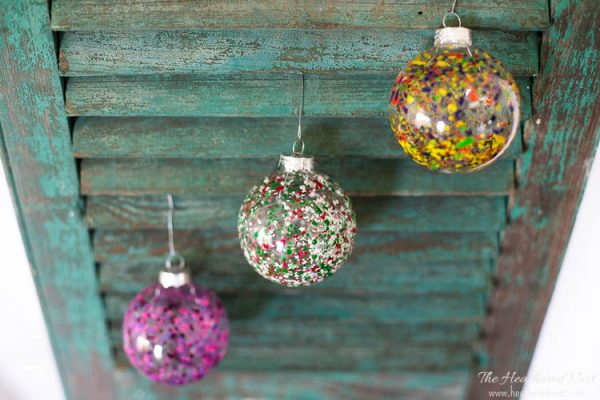 Oh the smell of cinnamon in the house.  Now you have the opportunity to smell it all month long with these cookies hanging on your tree!  And the best part of all is you don't have to cook them!
No Cook Cinnamon Ornaments (growingajeweledrose.com)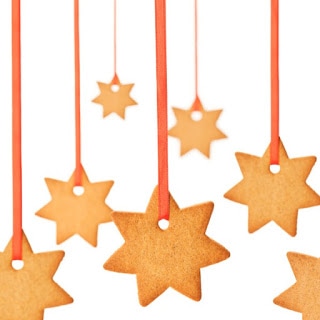 How about creating that rustic look with these ornaments!  They are simple enough to let the kiddo's help out and they turn out just beautiful!
Mini Deer Pallet Ornament (lovecreatecelebrate.com)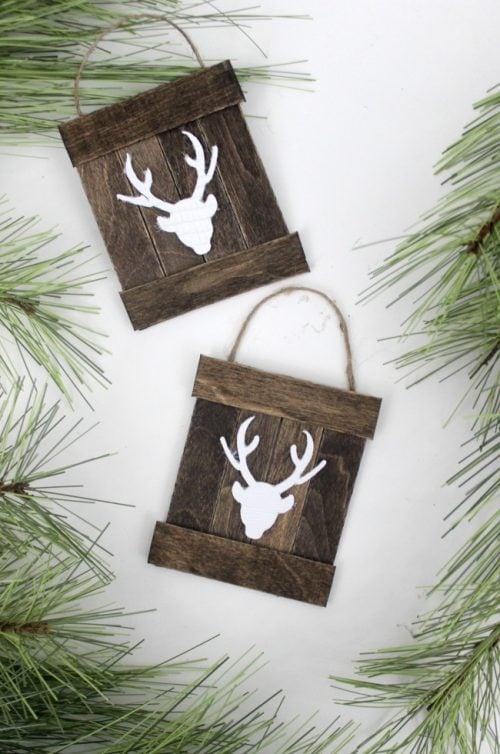 I can't get enough of these little sleds!  The whole family will have a blast making these.  Don't you love when you DIY something that turns out so good.  You can't go wrong with this craft!
Rustic Wooden Sled Ornaments (firefliesandmudpies.com)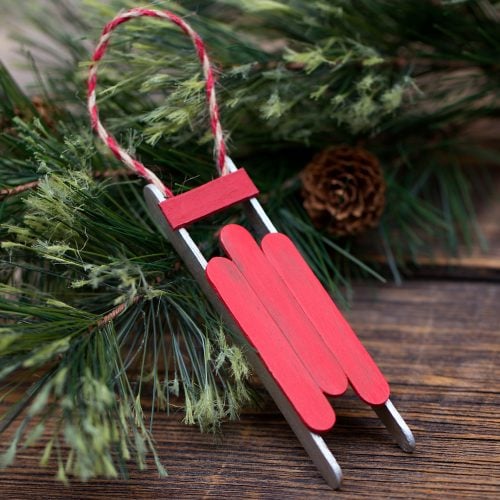 Fun and simple are the key words here.  And when something fun and simple turns out like these trees how can you NOT make them?!
Scrap Ribbon Tree Ornament (firefliesandmudpies.com)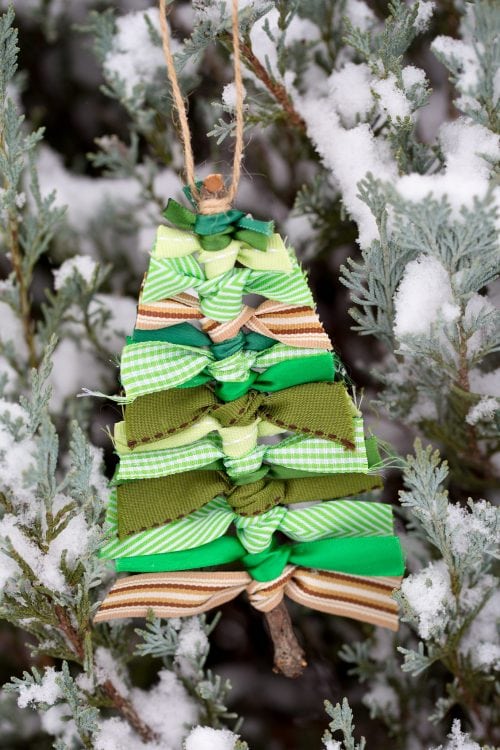 We cannot have enough pictures of the kids, am I right?  These Christmas ornaments will be so fun to have hanging from your tree!  I'm pretty sure the kids will have a blast turning themselves into little ornaments.
Snow Globe Photo Ornament (busykidshappymom.org)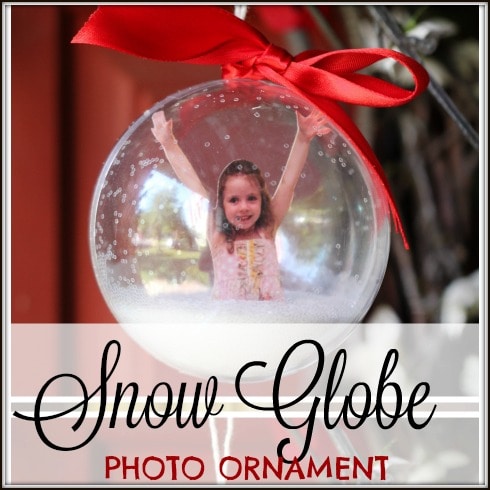 I'm totally in love with these rustic ornaments.  Find the sticks outside as a family then create some fun shapes together!  They turn out so awesome!
Rustic Twig Ornament (simpleasthatblog.com)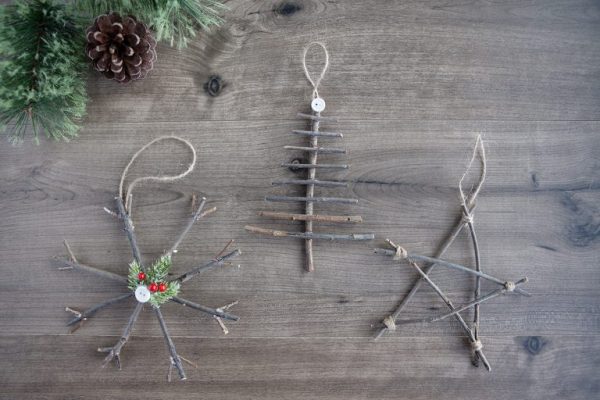 Can you believe these are just clothes pins?!  OMGoodness they turn out incredible!  Kids love painting and you can help glue and all together you can hang them on the tree!  We all love when things work out so smoothly.
Clothespin Snowflake Ornament (virginiasweetpea.com)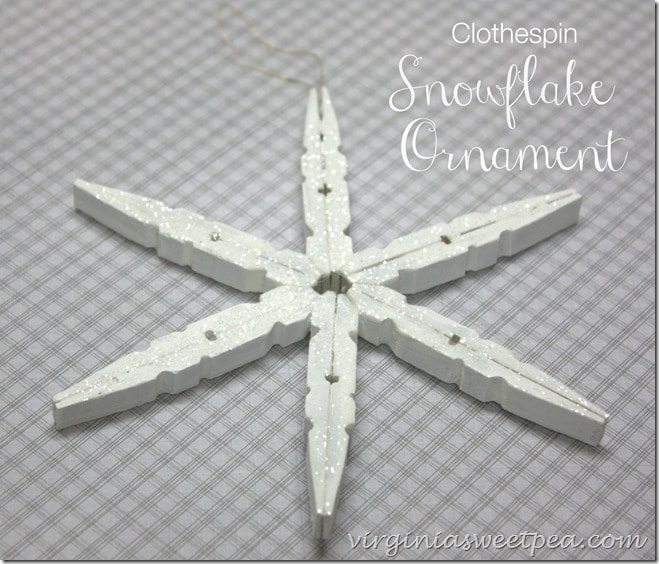 Do you have any Hello Kitty fans?  How about Ninja Turtles?  This fun tutorial will teach you how to make both!  The kids are sure to think their tree is super cool when it holds their favorite characters.
Felt Character Ornament (orsoshesays.com)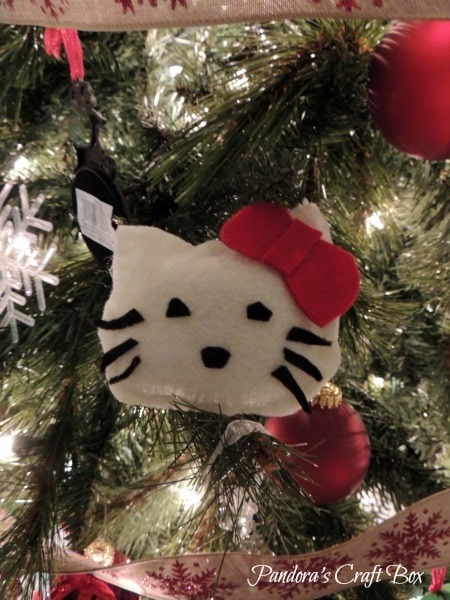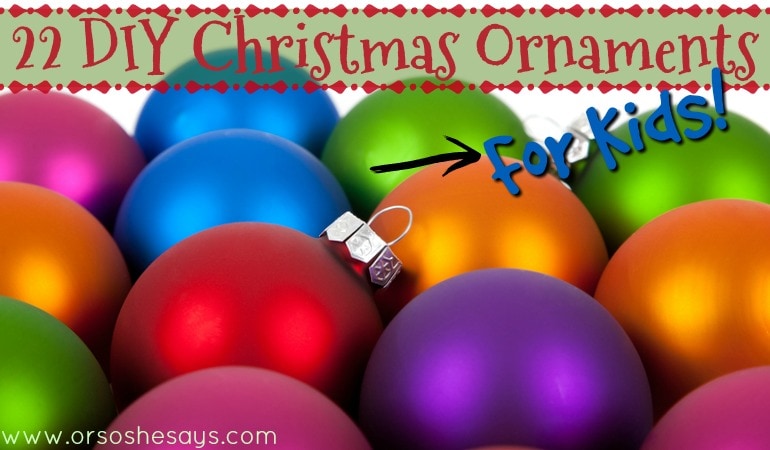 Our picks for making Christmas ornaments:
Fairfield PF20B Poly-Fil Premium Fibre Fill, 20-Ounce
flic-flac 44PCS 4 x 4 inches (10 x10cm) Assorted Color Felt Fabric Sheets Patchwork Sewing DIY Craft 1mm Thick
Spectra Glitter, Clear, 1 Pound
Mod Podge Waterbase Sealer, Glue and Finish (16-Ounce), CS11202 Gloss Finish
DECORA 3.5cm Sturdy White Wooden Mini Clothespin Photo Clips Pack of 100
Acerich 200 Pcs Craft Sticks Ice Cream Sticks Wooden Popsicle Sticks 4-1/2
Thirsty Rhino Udara Wood Pallet Coasters (Set of 4)
Darice 2610-60 20-Piece Small Glass Ball Shaped Ornament, Iridescent Glass, 35mm
KI Store 34ct Christmas Ball Ornaments Shatterproof Christmas Decorations Tree Balls for Holiday Wedding Party Decoration, Tree Ornaments Hooks Included 2.36" (60mm Champagne)
SuperMoss (24511) Black Spruce Pine Cones, 8-Ounce, Brown
ALINK 200 Biodegradable Paper Straws Bulk, Assorted Rainbow Colors Striped Drinking Straws for Juice, Cocktail, Coffee, Soda, Smoothies, Wedding, Bridal/Baby Shower, Holiday Party Suppliers
Webake 144 Pack Biodegradable Paper Straws Stripes 7.75
Pack of 200 Paper Straws Party Decoration Striped Drinking Straws for Birthday, Wedding, Christmas, Celebration Parties by Acerich
Vont 24 Pack Flameless LED Tea Light Candles, Realistic & Bright, Naturally Flickering, Battery Powered Candles, Unscented Tealights
Instapark Flameless LED Tea Light Candles Battery Powered Realistic Bulk Tealights, Warm Amber, Pack of 24
Pony Beads Multi Color 9mm 1000 Pcs in Bag
Brach's Star Brites Peppermint Starlight Mints Hard Candy, 5Pound 10 OZ Value Pack
Peppermint Starlights 5lb
Darice GPV3 Grapevine Wreaths, 3-Inch , Pack of 12
Glass Crystal Beads Clear Rondelle Spacer Beads 6MM Briolette Faceted Assorted Color for Jewelry Making with a Free Container Box(700pcs,14colors),YUANZHIRUN
Bingcute Wholesale Briolette Crystal Glass Beads Finding Spacer Beads Faceted #5040 Briollete Rondelle Shape Assorted Colors With Container Box (1000PCS)
Christmas Ribbon for Crafs – Hipgirl 60 Yard 3/8
Caydo 50 Pieces 1.57-1.96 Inch Unfinished Predrilled Wood Slices with Holes Round Log Discs with 33 Feet Natrual Jute Twine for Christmas Ornaments and Home Hanging Decorations