While Chinese New Year may be over, it's never too late to try this Disney Mulan inspired activity. The new Mulan movies releases March 27, 2020, so you have plenty of time to make this a part of your family's viewing party.
Disney Mulan Inspired Activity
Hello everyone! It's Adelle on behalf of Get Away Today. I created this Mushu printable activity for Lunar New Year so you can celebrate as you might if you visited the Disneyland Resort. This activity is also fun for honoring the new Disney Mulan movie that opens in theaters soon.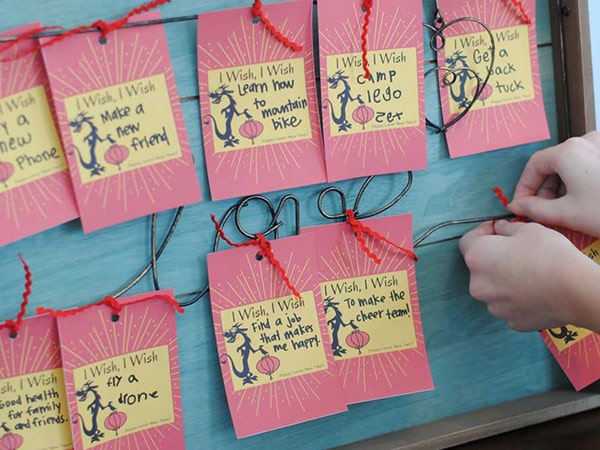 Disney California Adventure Lunar New Year Celebration
Did you know that Disney California Adventure Park hosts a huge festival each January to celebrate the Lunar New Year? This year is the year of the MOUSE! Technically, it's the Chinese year of the rat, but "mouse" is a little more on-brand for Disneyland. This year, Lunar New Year was January 17 – February 9, 2020 in Disney California Adventure Park. But, it's never too late to try this Disney Mulan activity at home!
If you're wondering what the Disneyland Lunar New Year celebration is all about, I can give you a little insight. For this festival, Pixar Pier is decked out in amazing colorful Chinese lanterns and dragons. Park guests can enjoy Asian food and drink, special music and live entertainment as part of the celebration. There is a hands-on kid craft area and a meet and greet experience with Mulan and her friends. One of the coolest activities is the Wishing Wall. Visitors write wishes for the new year on a tag and tie the tag to the Wishing Wall. Then, with a wave a wand, Disney magic makes their dreams come true!
Disney Mulan Activity Sheets ~ Free Printable
I thought it would be fun to make a Lunar New Year Wishing Wall at home. I like the idea of writing down hopes and dreams to share with family and friends, and teaching the family about Chinese New Year. There is something special about dreaming of good things to come. Like Cinderella said, "If you keep on believing, the dream that you wish will come true!"
To start, download the Disney Mulan activity printable here. It is a PDF file. Each page includes 5 individual wish tags. If possible, print them on cardstock paper using color ink.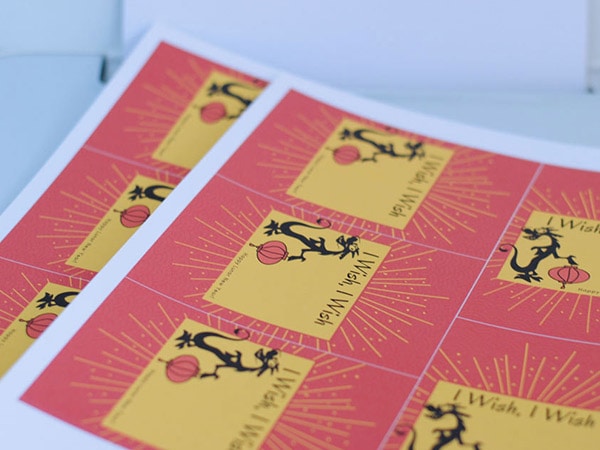 You can use straight edge slicer to cut out the tags, or scissors work just fine. I really like this paper trimmer from Amazon. There are little white lines separating each tag on the Mushu printable so you know where to cut.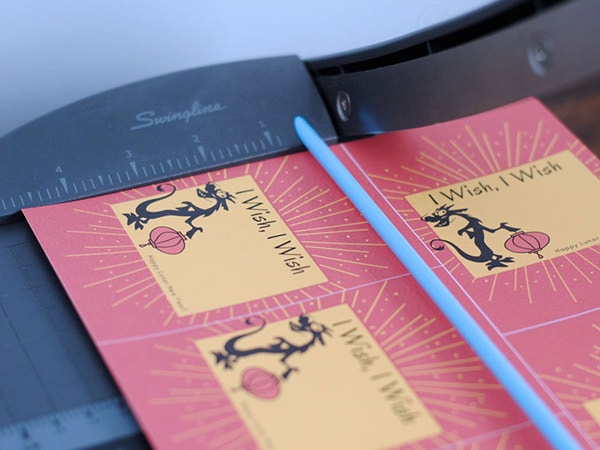 When you have plenty of Mushu tags cut, pass a few to each of the people in your family. My kids all wanted to write several!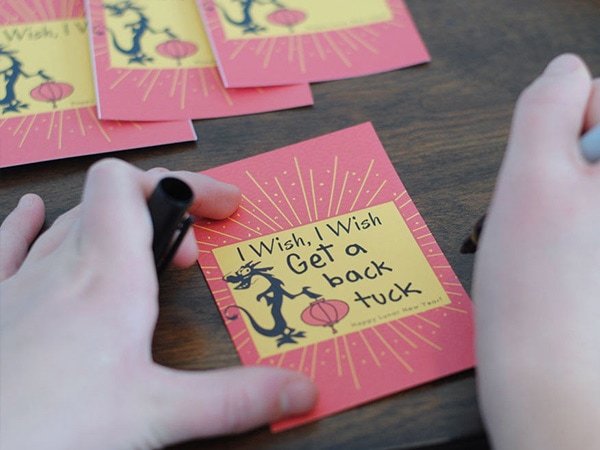 It was fun to see the wishes my little crew dreamed up. My son wished to fly a drone. I didn't realize he was interested in drone flying! My daughter is hoping to be able to do a back tuck for tumbling. I think seeing the wishes written down will help them to find ways to make it happen. For me, writing down my goals and wishes makes a big difference in committing to working on them!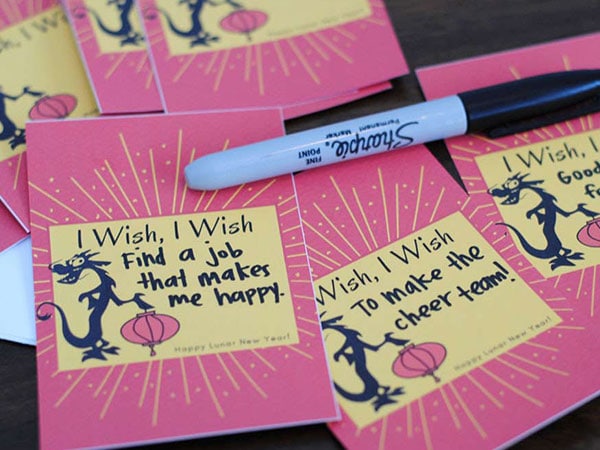 Putting Together the Mulan Inspired Activity for the Lunar New Year
Use a hole punch to make a cut out on the top of each tag. Make sure not to make the hole too close to the edge. You don't want the paper to rip when you hang it up!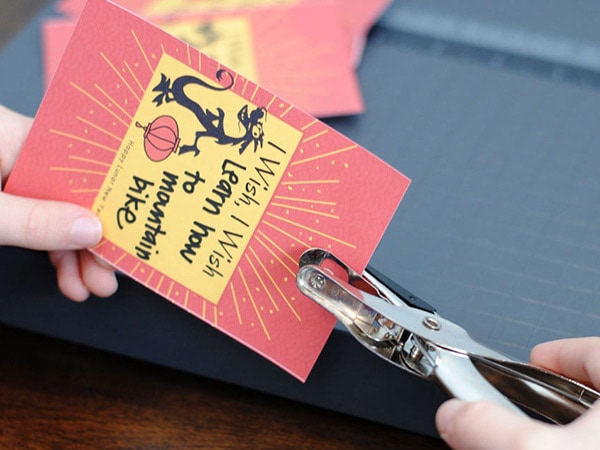 You can display the wishes however you want! Hang a line of string up on a wall and then use ribbon to tie the tags to the string. Or, you can stick them to your fridge with magnets, or pin them on a cork board. I have a little metal wishing wall that I use to display my favorite mini photographs. We tied our wishes onto that. It is a happy mini Lunar New Year Wishing Wall now!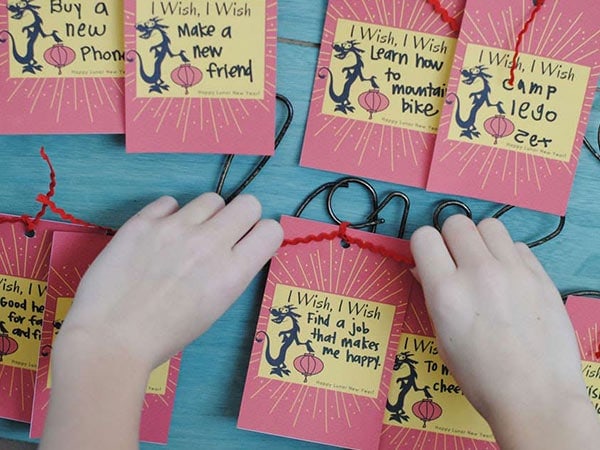 Place a stack of blank Mushu tags next to your Wishing Wall and continue to add to it throughout the month. Think of how inspiring it will be to see all of the wishes hanging together throughout the year. I think this Disney Mulan activity is way more fun than traditional New Year's Resolutions. And you can do these any time of year, too; it doesn't have to be in January or during Lunar New Year.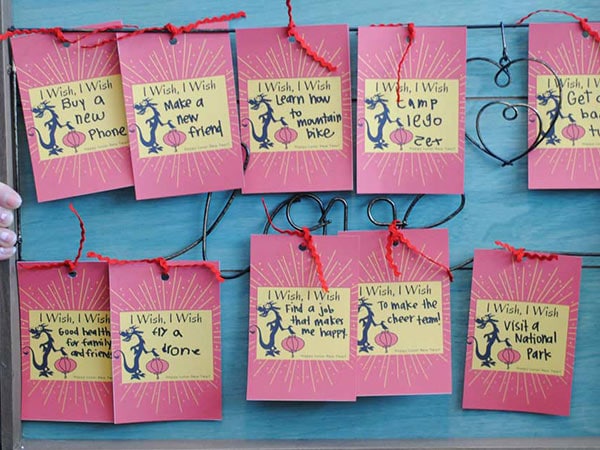 Get the Best Price for the Disneyland Mulan Lunar New Year Celebration
If you are traveling to Disneyland next year during January or February, make sure to participate in the Lunar New Year celebration at Disney California Adventure. It really is a festive and joyful experience. Find details about the daily event schedule in the park map you get when you enter the park. Or give our travel experts a call at 855-GET-AWAY and they can tell you all about Lunar New Year.
** When you book a Southern California vacation package, let them know 'Or so she says…' sent you and use code OSSS10 for an additional $10 in savings! **
If you liked this Disney Mulan inspired activity idea, check out:
Pin these images to save and share this post: