I've been having regular cravings for crepes, lately. Maybe it's because they're forbidden, in my house. For some bizarre-O reason, my husband doesn't like crepes. And, it's no fun making a meal that even the husband doesn't like! Oh, but I loooooove crepes. Love, love crepes. So, recently Dan called from work, saying he was having a super busy day and probably wouldn't be home until late, so I jumped at the chance to make this delicious crepes recipe, made from scratch! My sister and I ate crepes until we exploded. And, died. I'm just a ghost writing this.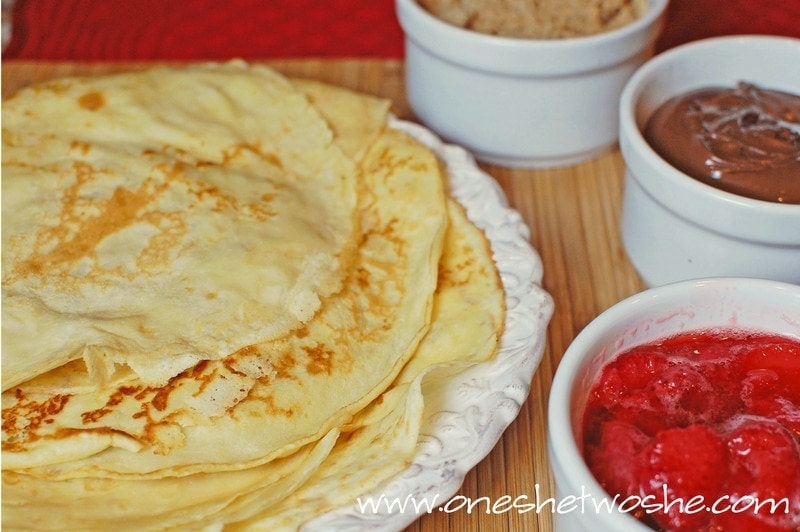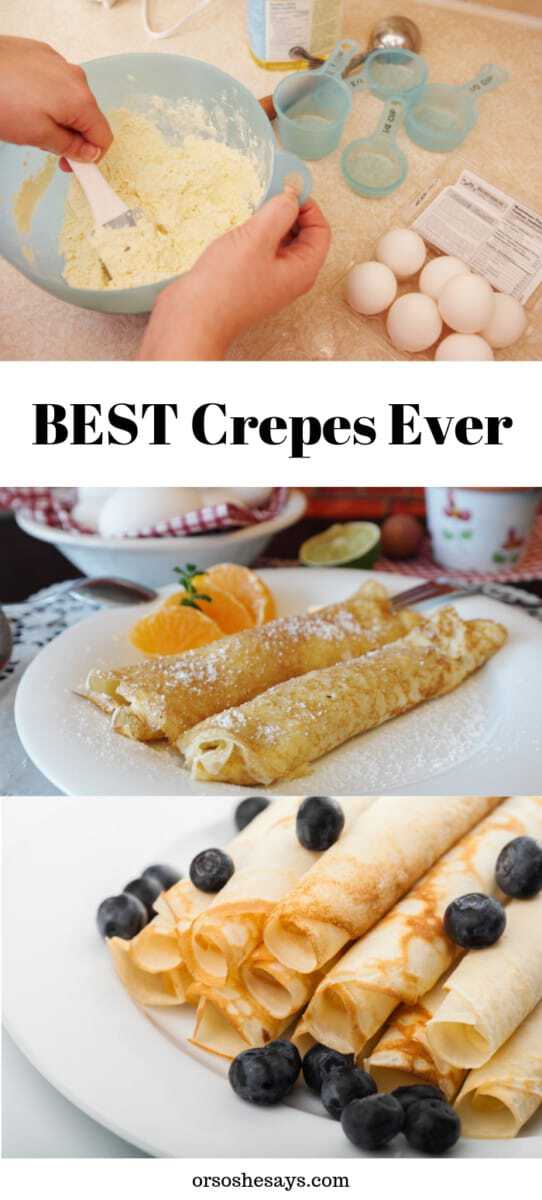 Delicious Crepes ~ Made from Scratch
These crepes bring me back to my college days. I had a good friend, who always wanted to be a chef. Crepes were his specialty. He would make them for me, then walk a mile with the crepes and a glass of orange juice, to bring me breakfast in the morning. (We were poor, college students, without cars.) As far as I know, a crepes recipe is a crepes recipe. But, these ones were the best! They were a beautiful change from the Ramen Noodles I was having for every meal of my life. And, I've been making them ever since. They're like fancy pancakes, right? And everyone loves feeling a little fancy once in a while.
Print This Sweet Crepes Recipe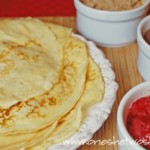 Mmmmmm….Crepes!
Ingredients
2

cups

four

2

TBS.

sugar

1

tsp.

baking powder

1

tsp.

salt

4

cups

milk

4

eggs

4

TBS.

melted butter

1

tsp.

vanilla
Instructions
Mix all the dry ingredients in a bowl.

Add the rest, while stirring quickly.

Pour 1 serving in a pan over medium heat.

Flip over when the top bubbles start to pop, or underneath is slightly golden.

Serve with melted butter and brown sugar, fruit and whip cream, nutella and bananas, or any flavor syrup.
10 Crepe Filling Ideas for This Delicious Crepes Recipe
Nutella
Peanut butter and bananas, with a drizzle of honey
Chocolate sauce and powdered sugar
Chocolate/Nutella and bananas
Strawberries (or any fruit) and whipped cream
Melted butter and brown sugar (one of my faves!)
Caramel sauce and bananas
Chocolate and strawberries
Yogurt
Maple Syrup
Pin This Image to Save or Share Post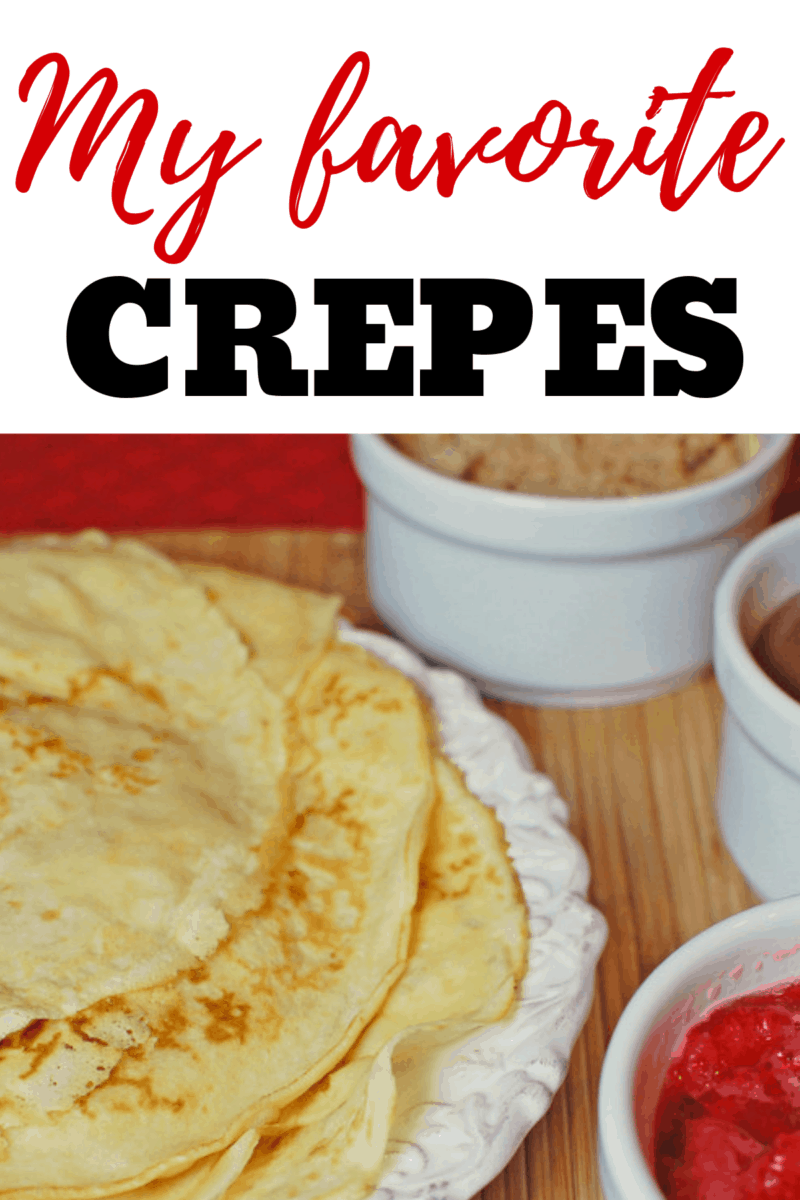 More easy breakfast recipes you'll love: