* Today is the last day to enter the Giveaway!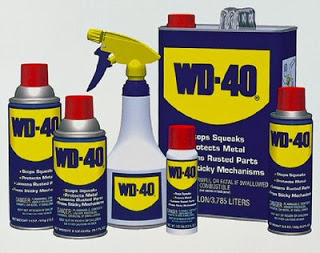 My dear husband sent me an email the other day, on the many uses of WD-40. So hopefully you read this super informative post, before you tell your hubby to get workin' on the honey- do list…. he'll appreciate it!
1. Use to loosen rusty nuts, and screws, clean garden tools.
2. Cleans piano keys
3. Keeps wicker chairs from squeaking
4. Cleans patio door glide strip
5. Removes crayons from walls
*This is Mariel's angel Audrey (taken by a crappy camera phone)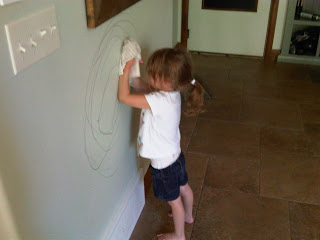 6. Removes scuff marks from ceramic tile floors
7. Removes waterspots on mirrors
8. Removes petroleum stains from clothing
9. Removes kool-aid stains from carpet and fabric
10. Removes coffee and ink stains from leather
11. Keeps flies off cows…
12. Removes all traces of duct tape
14. Prevents the bathroom mirror from fogging
15. Lubricates fan belts on washers and dryers and keeps them running smoothly
16. If you've washed and dried your tube of lipstick in a load of laundry, saturate the stains with WD-40 and re-wash. It's gone!
17. Protects patio door from sun damage
18. Cleans and removes bugs from grills and bumpers
19. Camouflage scratches in ceramic and tile floors
20. Prevents corrosion on outdoor light fixtures
21. Removes crayon from practically anything: walls, melted in the dryer, chalkboards, plastic tables and toys
22. Removes stains from stainless steel sinks
23. Removes gum, adhesives, rubber cement and stickers
24. Cleans lime stains on toilet bowls
25. Keeps garbage disposal from rusting
26. Lubricates stuck zippers
27. Spray on lawn mower when pull cord is stuck
28. Lubricates and "unsticks" anything you could possibly think of
29. Eases separation of bunk beds
30. Removes rust and mineral buildup on anything
31. Protects pool furniture for winter storage
32. Prevents rust on of lids of jars of canned fruits and vegetables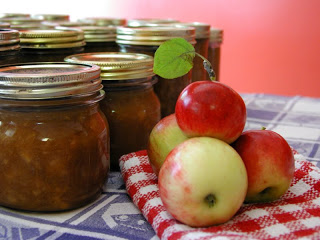 33. Shines golf clubs
34. Removes spray paint from cars
35. Use for a science project on preventing rust
36. Good for any types of skin burns
WD-40 is made of fish oil, there's nothing in it that can harm you. (fyi)
I could go on forever….. if you click
here
, there's over 2,000 uses for this stuff! Let us know if you've tried it and what works!!