Hi Everyone, it's Kimberly from Packed with Fun, the official blog for Get Away Today. At Get Away Today, we love being your Disneyland experts. We eat, sleep and breathe Disneyland. Whether you're going for the first time, or the 100th time, we love helping you plan your vacation. Next year promises to be unlike anything the Disneyland Resort has ever seen with the opening of Star Wars: Galaxy's Edge. There are a lot of rumor sites out there, and this is NOT one of them. Instead, it is hopefully a good resource to help you to decide when to go to Disneyland in 2019.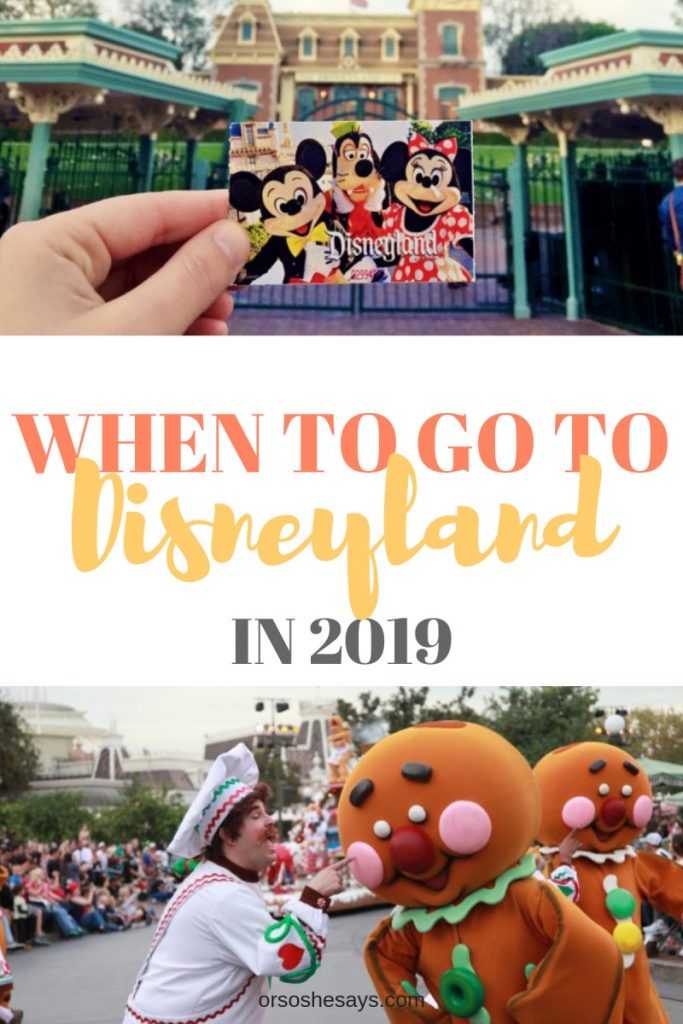 When To Go To Disneyland in 2019
When you want to go to Disneyland and when you can go to Disneyland are typically the most important questions to answer. We shared a When to Go to Disneyland Month by Month Guide a couple years back, but figured a good update was in order, since Disney changes all the time! But, if you don't know what's happening at Disneyland, it will make it much more difficult to make a plan. We'll breakdown what's happening, approximately when it's happening and what you need to get there. We'll also throw in a few savings tips too. Because we wouldn't be Get Away Today without helping you save money too!
Disneyland Specials for 2019
If you're looking for the best deal, no matter when you go in 2019, you'll want to book now. Disneyland raises its prices each year, and with Star Wars: Galaxy's Edge opening, we don't know when that will happen. The good news is that if you book now (October 2018), you can purchase 2019 Disneyland tickets at Get Away Today's 2018 discounted ticket prices. Plus, if you are planning to travel January – May 2019, you can save up to $19 per ticket with Get Away Today's Adults at Kids' Prices special.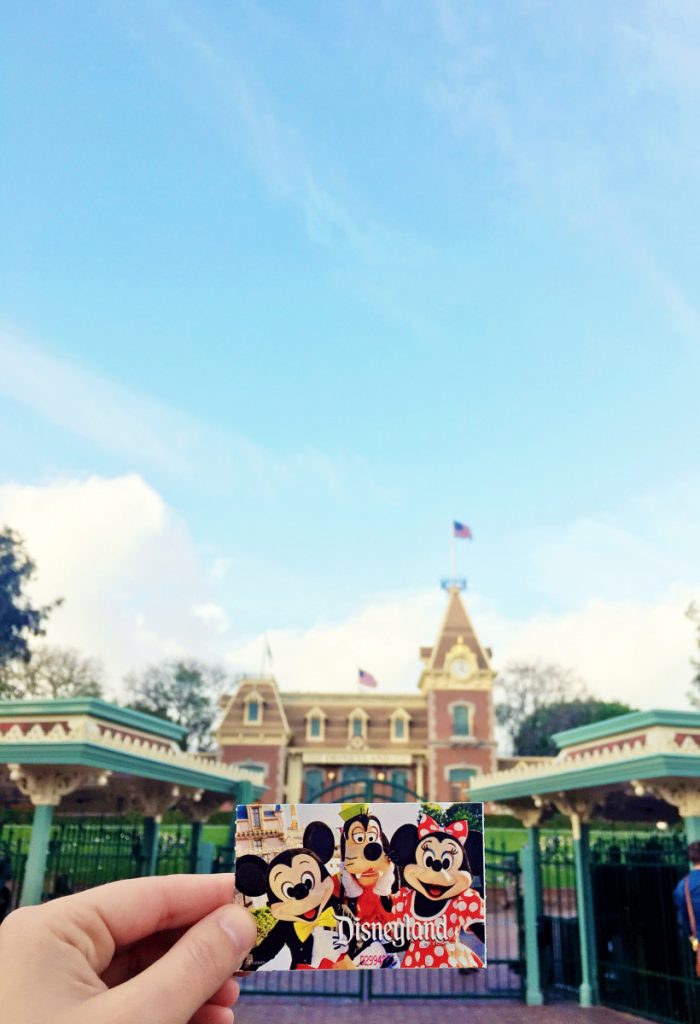 Additionally, by booking now, you'll have the most hotel availability. That also means you'll have access to the most specials, including 3rd or 4th night free hotel specials that tend to sell out first. And the best part is that you don't have to pay for it all up front. You can use Get Away Today's Layaway Plan and lock-in your low pricing for just $175 down. From there, you can make as many payments as you'd like as long as it is paid off five days before travel.
Now that you know how and when to save, I've put together an updated month-by-month guide to help you decide when to go to Disneyland in 2019. Keep in mind while reading this that the ONLY official Disneyland statement regarding the opening of Star Wars: Galaxy's Edge is that it will happen in Summer 2019. With that said, Disney has had summer openings as early as Memorial Day weekend and as late as late July. As soon as an official date is released by Disney, we will update this post.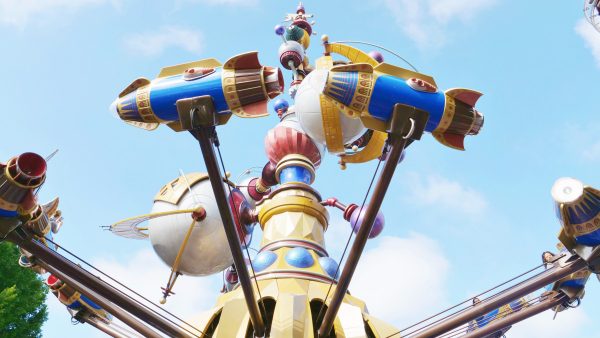 When to go to Disneyland: January 2019
Like years past, January 2019 looks as though it will be a good time to go to Disneyland for those who prefer cooler weather and want to avoid crowds. Keep in mind that the first week in January will still be the 2018 Holidays at the Disneyland Resort celebration. After that, you may find some attractions down for refurbishment, particularly Haunted Mansion and "it's a small world." Also, NAMM, which is one of the largest conventions in Anaheim will take place January 24 – 27, 2019. It almost always affects hotel pricing and availability. Last year Disneyland hosted a Lunar New Year celebration that began in late January. It was incredibly popular, so we are hopeful that it will return in 2019 as well.
When to go to Disneyland: February 2019
Much like January, February at Disneyland is typically a little bit cooler and a little bit slower as far as crowds are concerned. It is likely that the Lunar New Year celebration will continue into mid- February if it is happening in 2019. You may see the occasional school group, and there may also be a few attractions down for refurbishment. However, you're also likely get some great deals and most importantly, have a wonderful time.
When to go to Disneyland: March 2019
March marks the beginning of Spring Break Season at the Disneyland Resort. This can mean more crowds, but keep in mind that when Disney has more guests, they extend their park hours. Another potential draw to Disneyland in March is the popular Disney California Adventure Park Food and Wine Festival. The Disneyland Resort has said that the event is scheduled to return in "early 2019," but if 2019 is like 2018, it will likely kick-off the first week in March and continue through mid-April. Earlier this year, it kicked off on March 2, which was a Friday. If the event follows suit for 2019, it will likely kick off on Friday, March, 1, 2019. The Food and Wine Festival brings gourmet food kiosks, celebrity chef presentations and more entertainment. It is a ton of fun.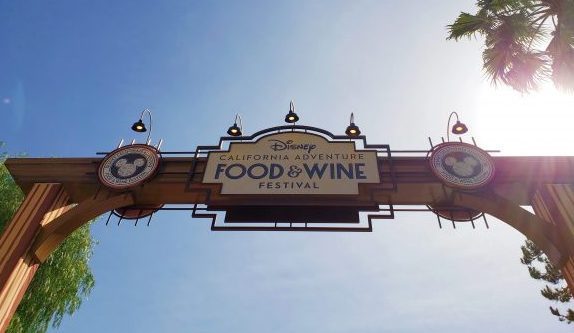 When to go to Disneyland: April 2019
During the month of April, Spring Breaks are still in full swing. We're also hopeful that the Food and Wine Festival will be going on for the first couple of weeks. In 2018, Pixar Fest, a celebration for the upcoming opening of Pixar Pier kicked off in mid-April, immediately following the Food and Wine Festival. No such announcements have been made for 2019, so I will update this post if anything is announced. Easter is on April 21, 2019, and the Disneyland Resort hosts special Easter activities. Special Easter Dinner menus are typically held at both Goofy's Kitchen and Napa Rose at Disney's Grand Californian Hotel on the actual Easter Sunday. The Resort also has special Easter egg hunt activity that includes a keepsake Easter egg for a minimal charge for a few days before and after the holiday.
When to go to Disneyland: May 2019
While it's unlikely that Star Wars: Galaxy's Edge will be open in May, it is likely that there will be some type of celebration on Unofficial Star Wars Day, May the Fourth (be with you). Even if Disney doesn't host something official, people are so excited about Star Wars opening that it's likely that weekend will be highly attended. Grad Nights also begin in May. In 2019, Grad Nights will be held May 10, 11, 17, 18, 21, 22, 28, 29 and 31. Memorial Day is May 27, 2019. That means Grad Nights will not be held on Memorial Day Weekend, but will resume the night after Memorial Day. Also, if there is a special event for 2019, like Pixar Fest in 2018, we will be sure to update that here. Keep in mind, May is the last month to get Adults at Kids' Prices with Get Away Today.
When to go to Disneyland: June 2019
Grad nights will continue into June on the nights of June 4, 5, 7, 8, 11, 12 and 14, 2019. Kids are out of school, so many family summer vacations begin. Additionally, and again, I cannot stress enough, Disney has NOT released an official opening date for Star Wars: Galaxy's Edge, however, many people seem to think it could open in June. If you look at the Disneyland Annual Pass Blockout Dates, many passes are blocked out on most June dates. Because of that, some people are guessing that Star Wars could open on June 21, 2019. Until Disney makes an official announcement, these are all just guesses.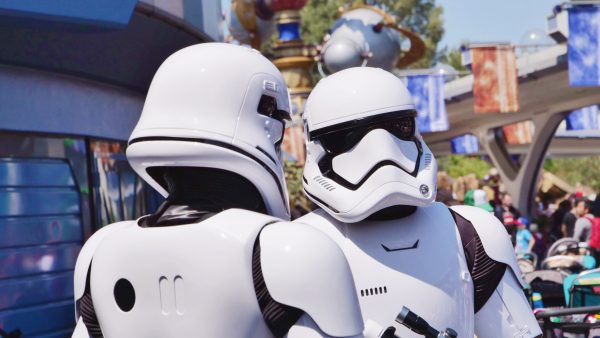 When to go to Disneyland: July 2019
July 2019 is sure to be an exciting time to visit Disneyland. We're super hoping that Star Wars is open by then, but again, we'll update here once an announcement is made. Regardless of whether or not Star Wars is open, Disneyland always has extended hours and entertainment during the summer months. We're certain that will be the case for 2019. There are typically multiple shows for nighttime entertainment including Fantasmic!, World of Color, Paint the Night Parade, and fireworks if they are running. The Disneyland Resort also always does a special 4th of July fireworks display.
When to go to Disneyland: August 2019
August is likely to be just as fun as July with similar park hours and entertainment schedules. While Disneyland typically tends to get slower as the kids go back to school in mid to late August, we don't know if that will be the case for 2019. Regardless, we feel fairly confident that Star Wars: Galaxy's Edge should be open.
When to go to Disneyland: September 2019
September is a great time to visit Disneyland if you're a Halloween fan, because Halloween Time at the Disneyland Resort kicks off mid-month. In fact, in 2018, it began on September 7th. Halloween Time brings seasonal decor to both parks and fun Halloween overlays to popular attractions. We're expecting the same for 2019 and will update with details when they're announced.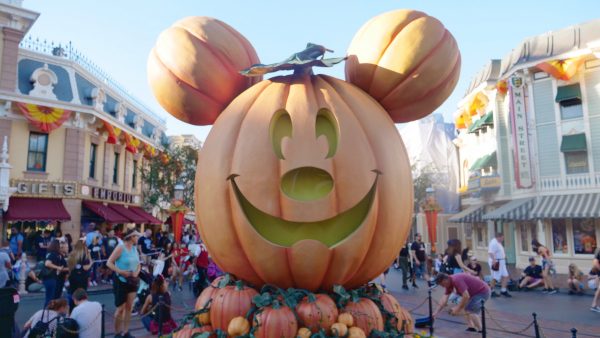 When to go to Disneyland: October 2019
Halloween Time is in full swing the entire month of October. There will also likely be up to two Mickey's Halloween Party events held on select nights each week. These are private events that require a separate ticket. Party dates and ticket prices normally are released during the summer and they sell out quickly. October is also Fall Break season and an incredibly popular time to visit Disneyland, with good reason. It truly is such a treat. (See what I did there?)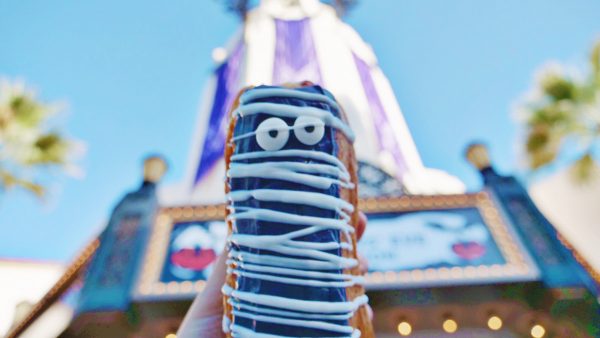 When to go to Disneyland: November 2019
November is another great time to go to Disneyland because it's when Holidays at the Disneyland Resort begin. They are scheduled to kick-off on Friday, November 9, 2018 and will likely follow a similar calendar for 2019. But if you want to go before the holidays begin, you're still in for a good time. Especially, because it would be a huge surprise if Galaxy's Edge wasn't open yet.
When to go to Disneyland: December 2019
Of course the entire month of December is a celebration at the Merriest Place on Earth. The holidays are going strong with seasonal decor, attractions, entertainment and my favorite, holiday treats. It's important to be aware that if you're thinking of going for Christmas that the days between Christmas and New Year's Day are some of the busiest of the year. The parks often reach capacity by mid to late morning. If that doesn't sound fun to you, try to plan your trip for earlier in the month for fewer crowds and all of the magic. Also, remember if you are traveling during that time, it would be a good idea to use the MaxPass service to make your FastPass reservations. Also, regardless of when you travel, take advantage of mobile ordering which is free to use with the free official Disneyland app.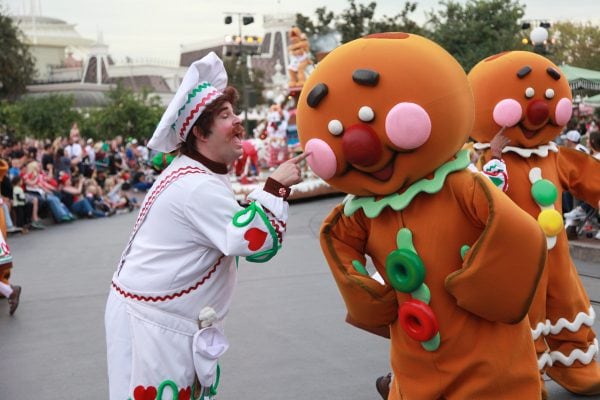 So there you have it… when to go to Disneyland in 2019 depends on when you WANT to go and when you CAN go. I hope the month-by-month guide helped you get a better idea of what may be happening at Disneyland. Remember, things can and probably will change, but that's OK. If you want ultimate flexibility with your vacation planning, you may want to consider Get Away Today's Peace of Mind Plan. It allows you to make as many changes as necessary to your reservations with no change fees. Sometimes it's just nice to have that assurance that you're taken care of no matter what happens.

When you're ready to book your 2019 Disneyland vacation, be sure to check out all of the deals on getawaytoday.com. Use promo code: OSSS10 to save an extra $10 off any 2-night or longer Disneyland vacation package. Or, you can call any of our Disney Experts at 855-GET-AWAY and let them know Or So She Says sent you.

For more Disney posts, check these out: